StableNet® Webinars
The following recordings can help you to find out more about various StableNet® use cases, to see new features, and to know more about the cooperation activities between Infosim® and various world wide partners.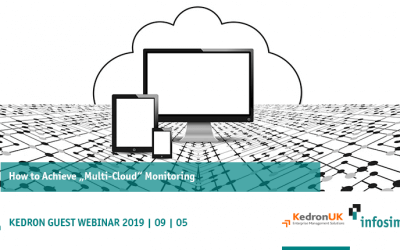 Don't miss the opporunity to discover why StableNet® monitoring makes the difference when it comes to Multi-Cloud Monitoring. KedronUK & Infosim® Webinar September 05th, 2019.
read more
Infosim® on YouTube
Demos, webinars, and technical videos about StableNet®
Collection of free videos on StableNet® showing its various features.
Infosim® on YouTube
Demos, webinars, and technical videos around StableNet®