StableNet® Webinars
Monthly webinars on StableNet® and on-demand recordings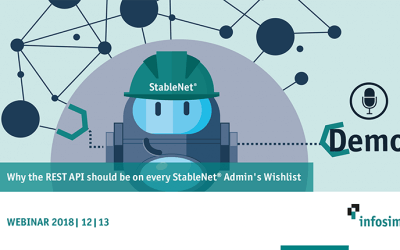 Join our colleague Vlad Singeorzan, Senior Consultant with Infosim®, for a webinar to expand your knowledge on StableNet®. During this session, Vlad will first present an overview on the StableNet® APIs before he's taking a deep dive into the REST API, showing useful features which will help you to further optimize your daily tasks within StableNet®.
read more
Infosim® on YouTube
Demos, webinars, and technical videos about StableNet®
Collection of free videos on StableNet® showing its various features.
Infosim® on YouTube
Demos, webinars, and technical videos around StableNet®