Global Webinar Day –
StableNet® in the Mining Industry
Webinar – January 31st, 2019 – 4.00 pm (GMT+1)
Join Rinat Bedretdinov, Senior Engineer at CROC, and Dmitry Scherbakov, Regional Presales Manager at Infosim®, for a glistening webinar on how our Unified Network and Services Management solution StableNet® can make your business shine.
We will illustrate how one of the global top gold producers uses StableNet® to monitor their vehicles and facilities, with examining the challenges faced and how they were solved by StableNet® considering particular conditions.
No need to dig for nuggets in the network – see how StableNet® thrives in managing exceptional IT environments!
Scratching the surface: Initial requirements and starting point
Digging deep: Which of the processes are covered with StableNet® and how?
Bringing it up: What led to choosing StableNet® over other solutions?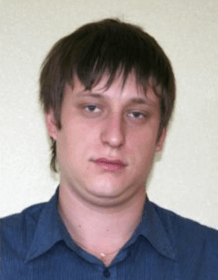 Rinat Bedretdinov
Senior Engineer at CROC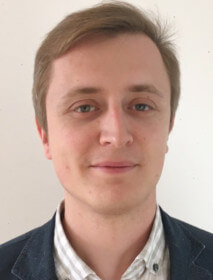 Dmitry Scherbakov
Regional Presales Manager at Infosim®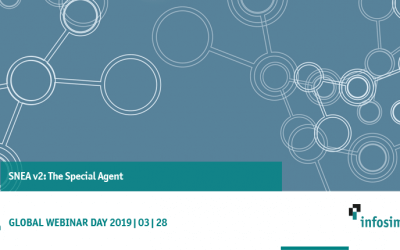 Join our colleagues Vlad Singeorzan, Senior Consultant, and André Königer, Senior Developer, for a webinar on the next-level StableNet® Embedded Agent, the SNEA v2. Vlad and André will show you why the SNEA v2 is a must-have in today's increasing complexity of distributed services in large-scale IT scenarios.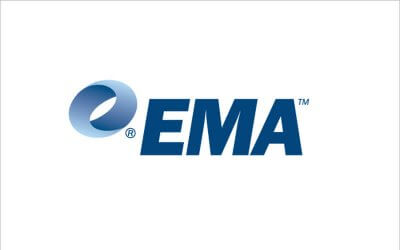 Webinar hosted by Enterprise Management Associates (EMA)
We at Infosim® would like to invite you to join us and EMA for an interesting webinar on "Network Engineering and Operations in a Multi-Cloud World" on Wednesday, March 13th.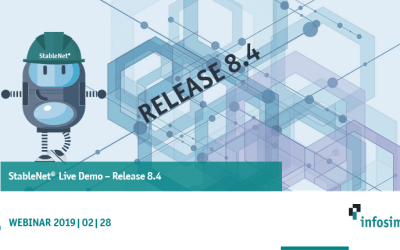 Join our colleague Michael Gingele, Senior Technical Account Manager with Infosim®, for a webinar on our newest release StableNet® 8.4, presenting a number of powerful features. Jump on and see how StableNet® rushes another step forward, leading the way in handling the amount of data for network management and orchestration!