2861
Total age of employees
27
Celebratory Release pizzas
Career at Infosim® – Your IT company from Würzburg
Happy employees make for happy customers and happy customers make our business more successful. We know that everyone has their own skill set, ideas, and career goals. By collaborating with a diverse group of people, we can build the best work environment and profitable business model.
Which skills will you bring?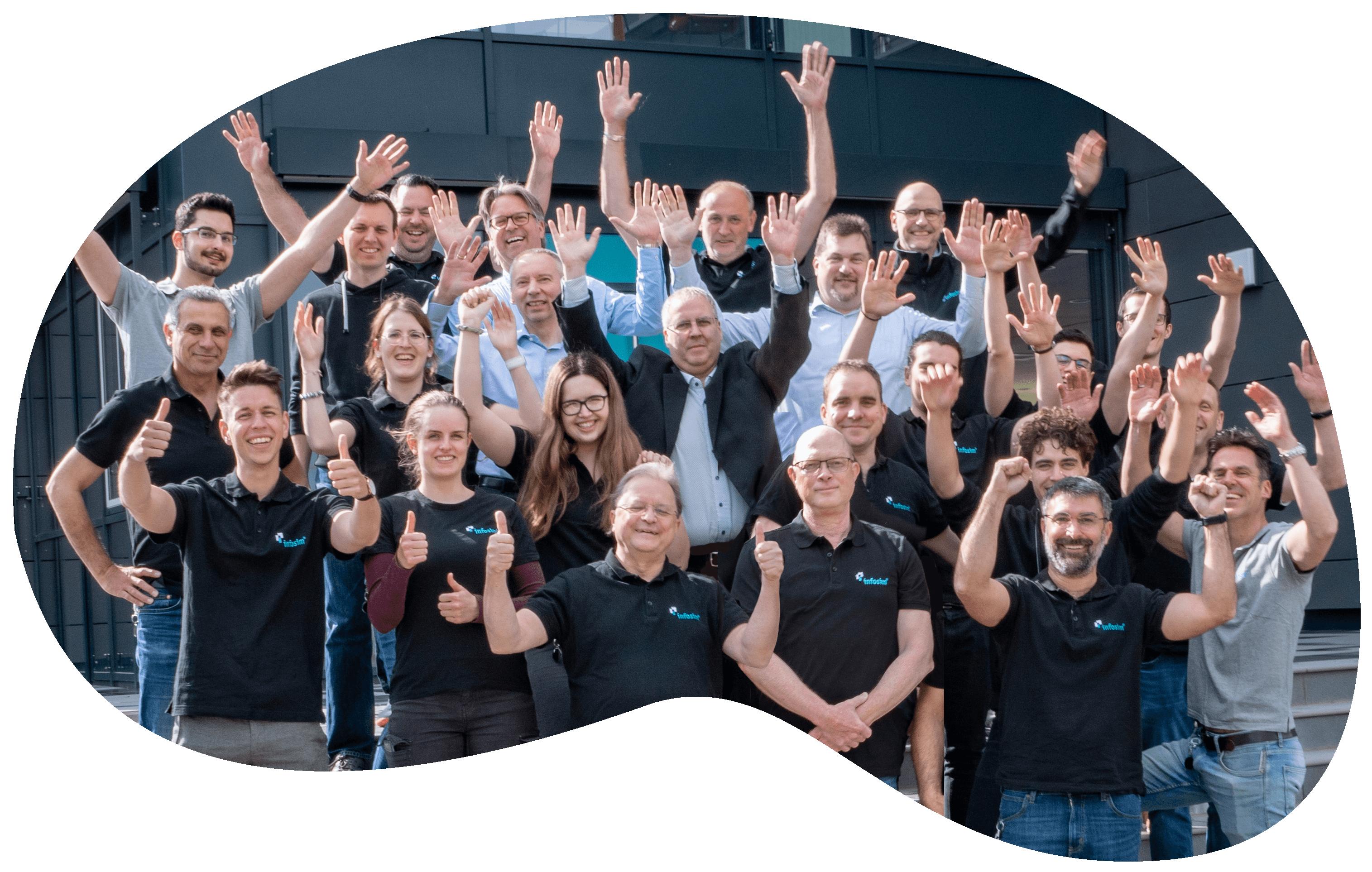 Discover our teams and their tasks
Job Openings - Become a part of us!
Whether as an internship, working student or dual study program, you can start your career at Infosim® even if you haven't completed your degree yet. You can find all the important information and opportunities on the following page: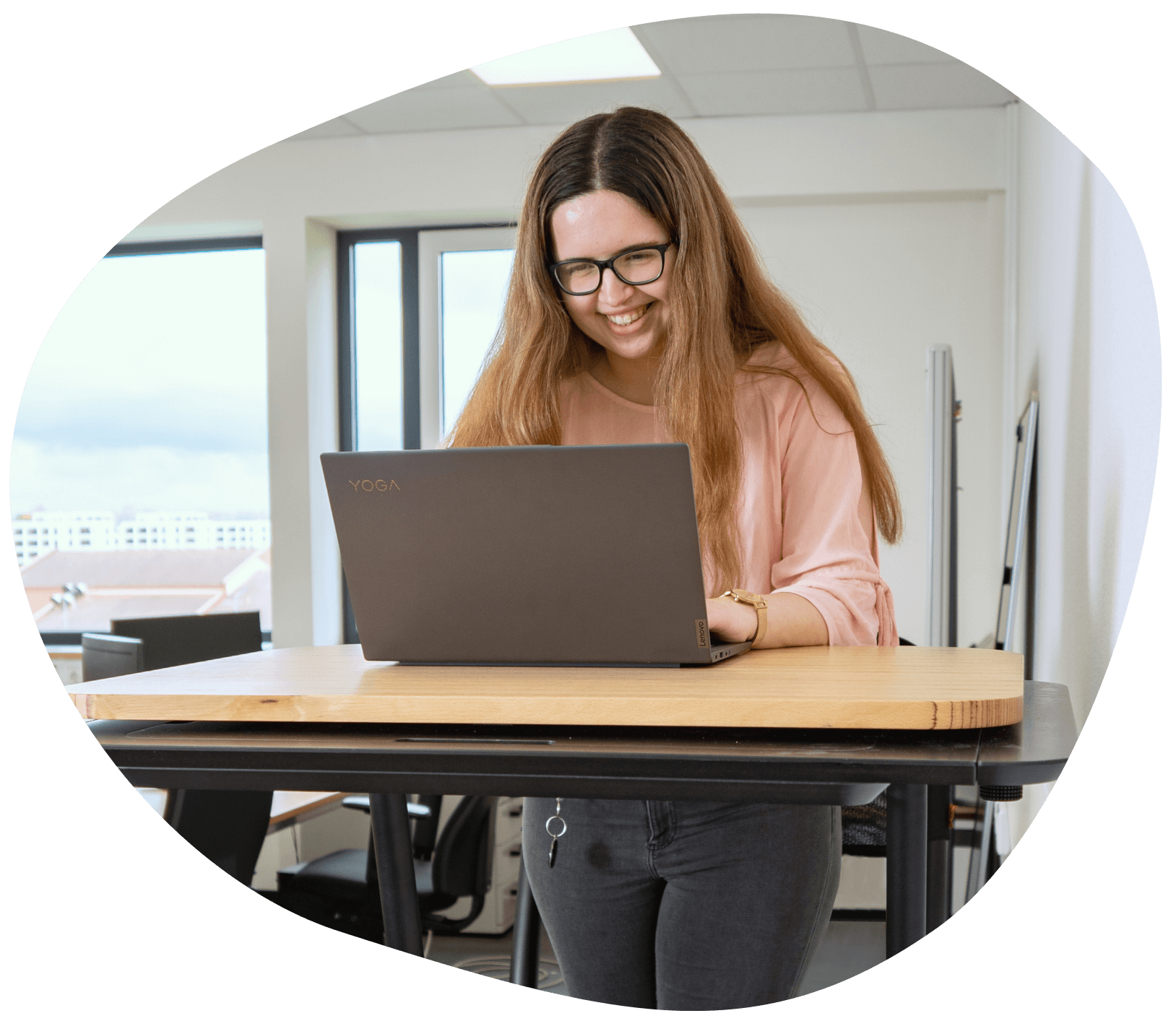 Your application
Found a job that suits you? Then apply for it!
You can expect to hear from us shortly.
Remote
First Get-to-know
If your application indicates a good fit, we will contact you for a short initial interview. Here, first questions and competencies can be explored.
On-site
Job Interview
Convince us of your skills and get an idea of what it's like to work at Infosim®.
You'll usually be interviewed by the Head of Recruiting along with your potential Team Leader.
Welcome to the team
You are enthusiastic about us and we are enthusiastic about you? Great! You are now officially an "Infosimarian".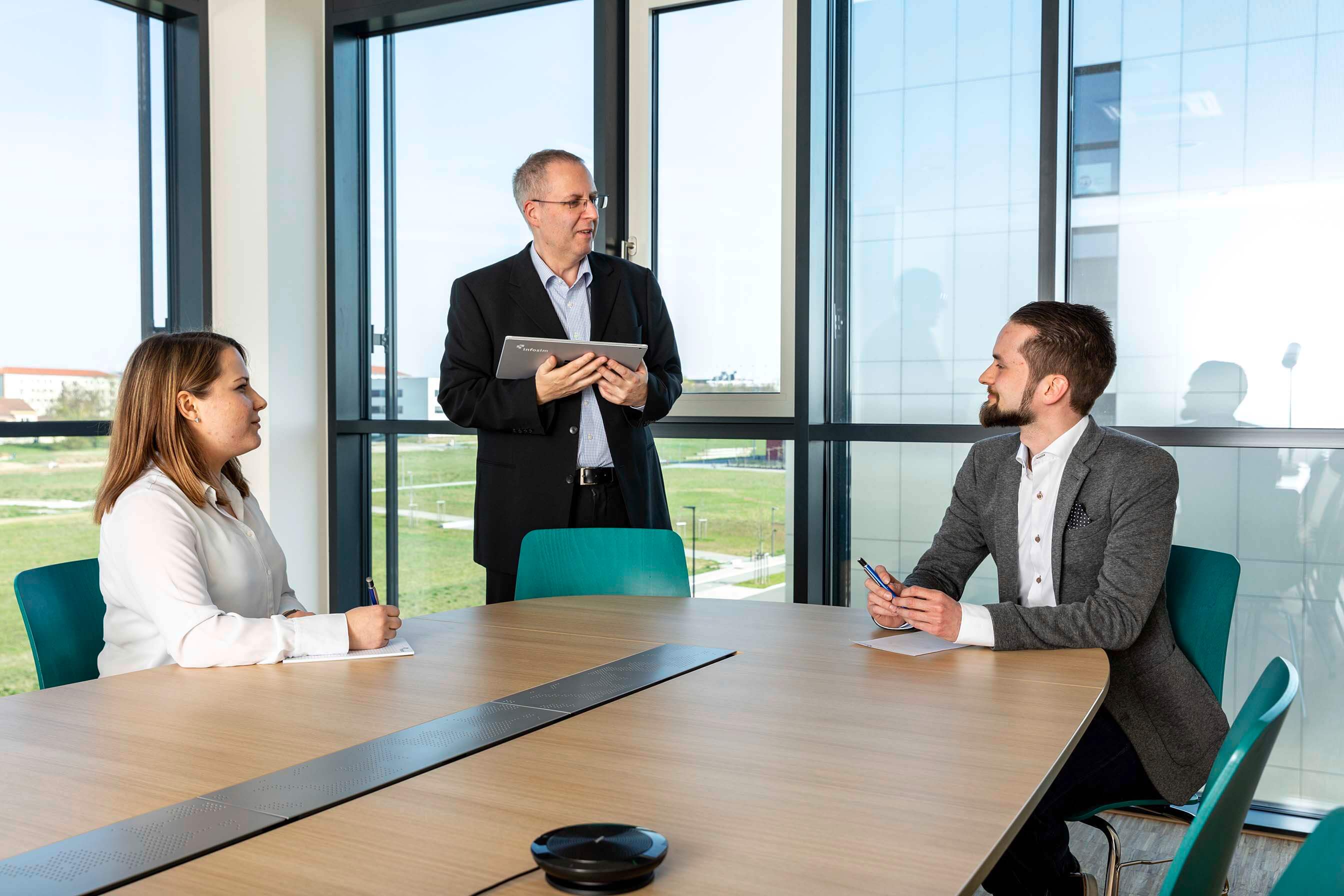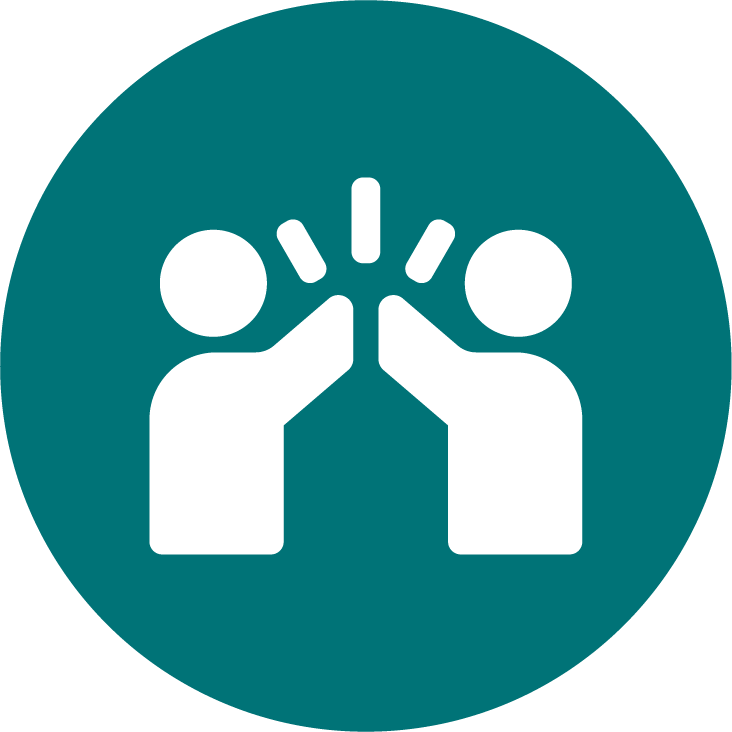 Friendly and informal work environment with non-hierarchical structures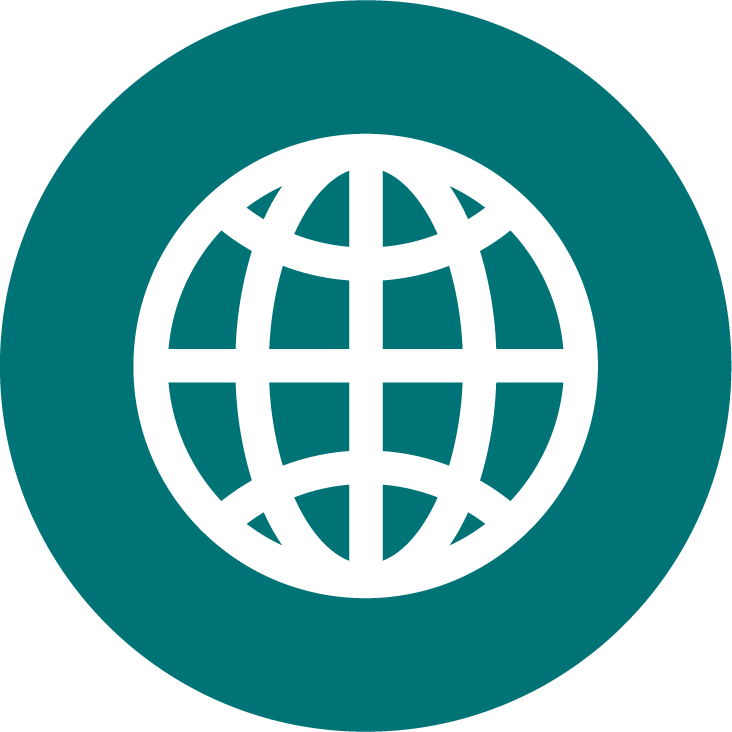 Exciting international projects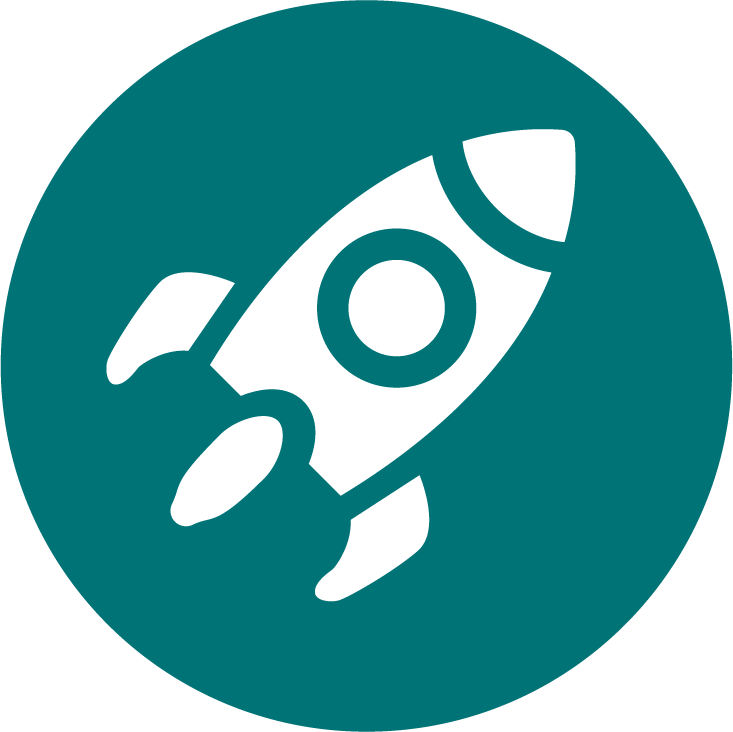 High level of research and innovation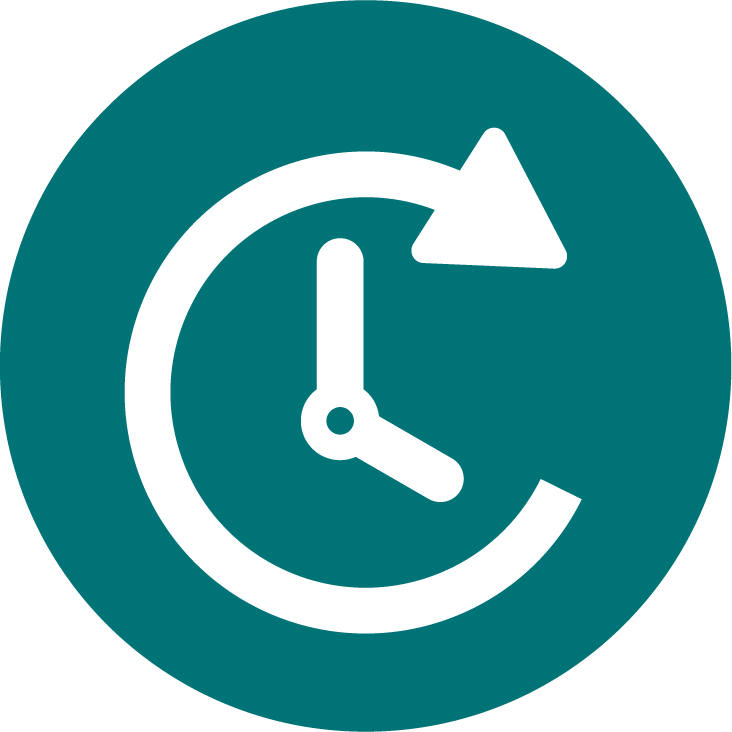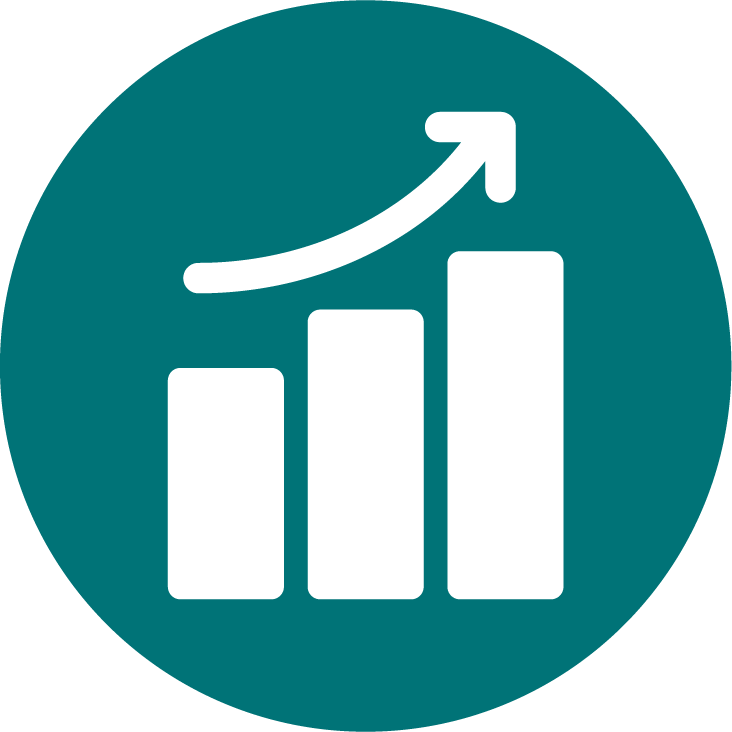 Many opportunities for further education and training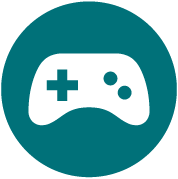 A broad spectrum of social activities, such as team events or tickets for the Handball Bundesliga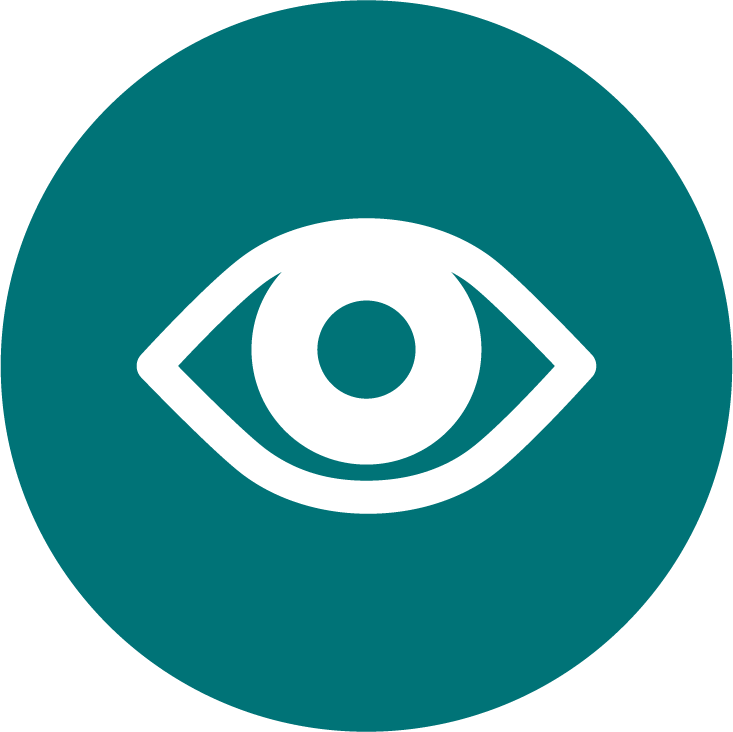 Workplaces with ergonomical chairs, modern equipment and a panorama view over Würzburg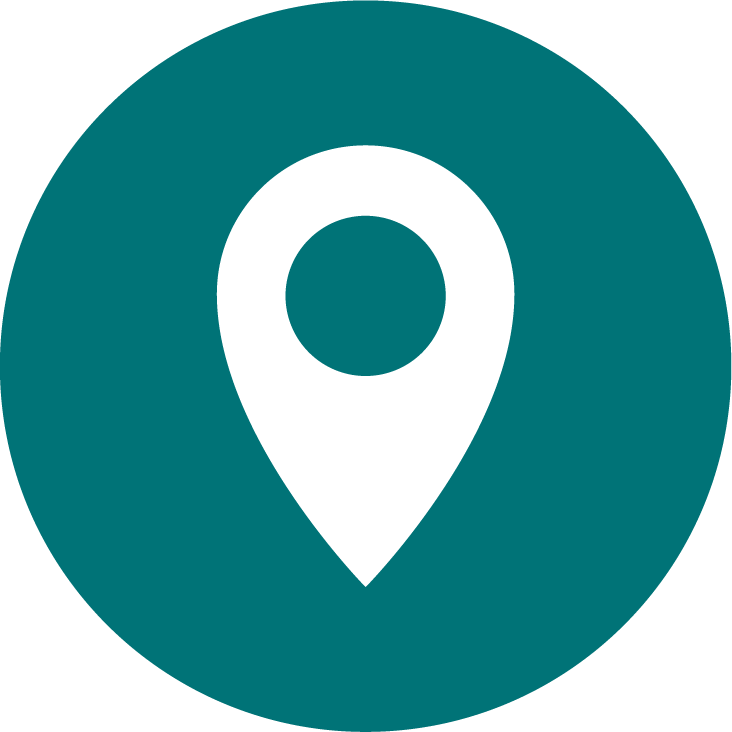 Ideal location at Hubland North with direct access to public transport and shopping nearby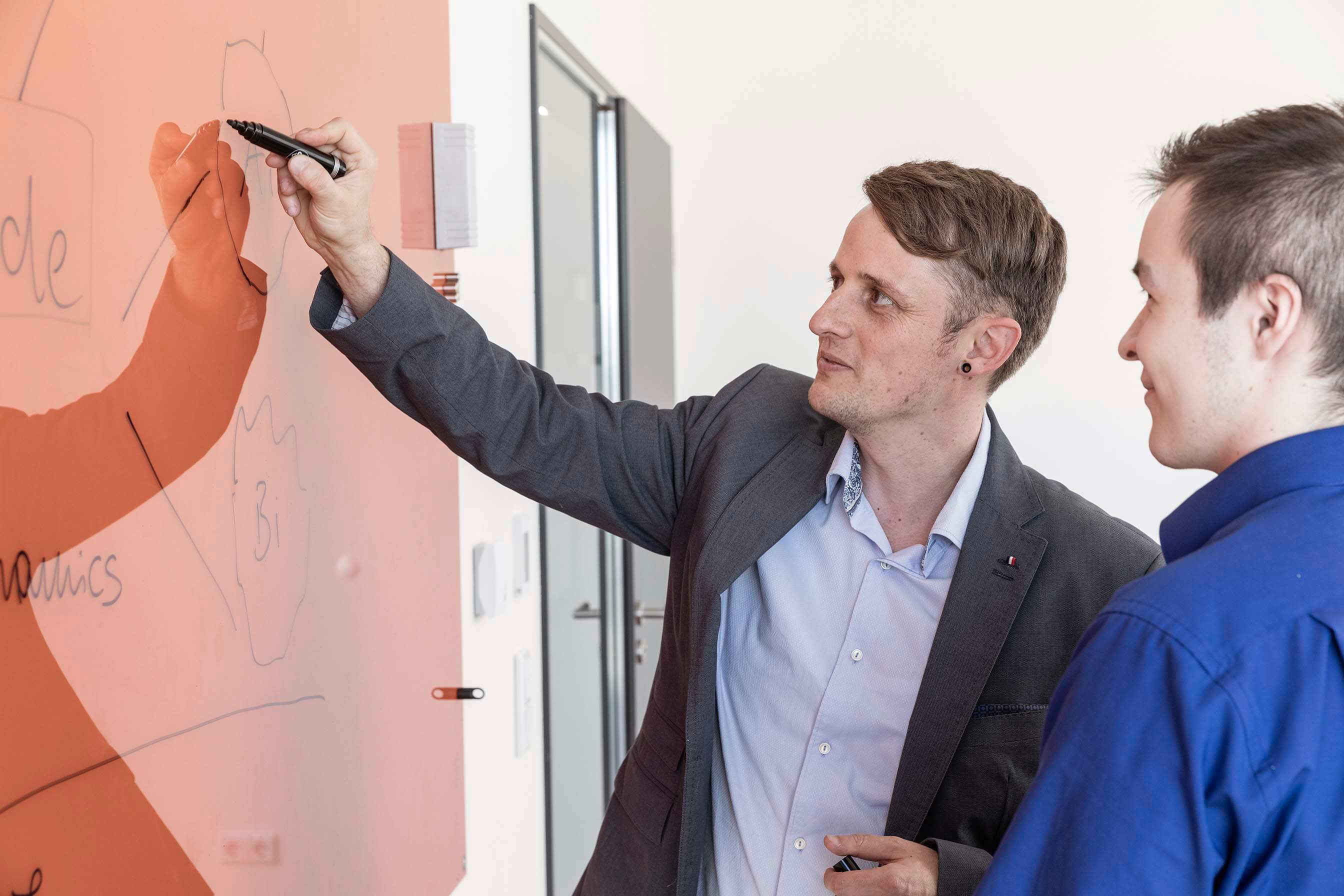 From research to web development – Infosim® employees report on their experiences here at the company and what their everyday working life looks like.
Our offices – Ideal IT workplaces
For productive and relaxed work, we do everything we can to make you feel comfortable at your workplace. Our recently built Infosim headquarters offers modern offices with air conditioning for the perfect room temperature, large windows for optimal lighting, restrooms with showers and a social room with foosball and video games for breaks or after work. A fully equipped kitchen with plenty of coffee should not be missing, of course.
The individual office rooms offer space for 2-3 people each for a pleasant noise level. Your workplace can be either flexible or fixed, depending on your need for mobile working.
The individual workstations always offer the same feel-good package. Large height-adjustable tables are available with an ergonomic office chair and 1-3 monitors. A keyboard and mouse are of course also included, as well as a wireless headset.
You can choose your computer yourself, including a freely selectable operating system.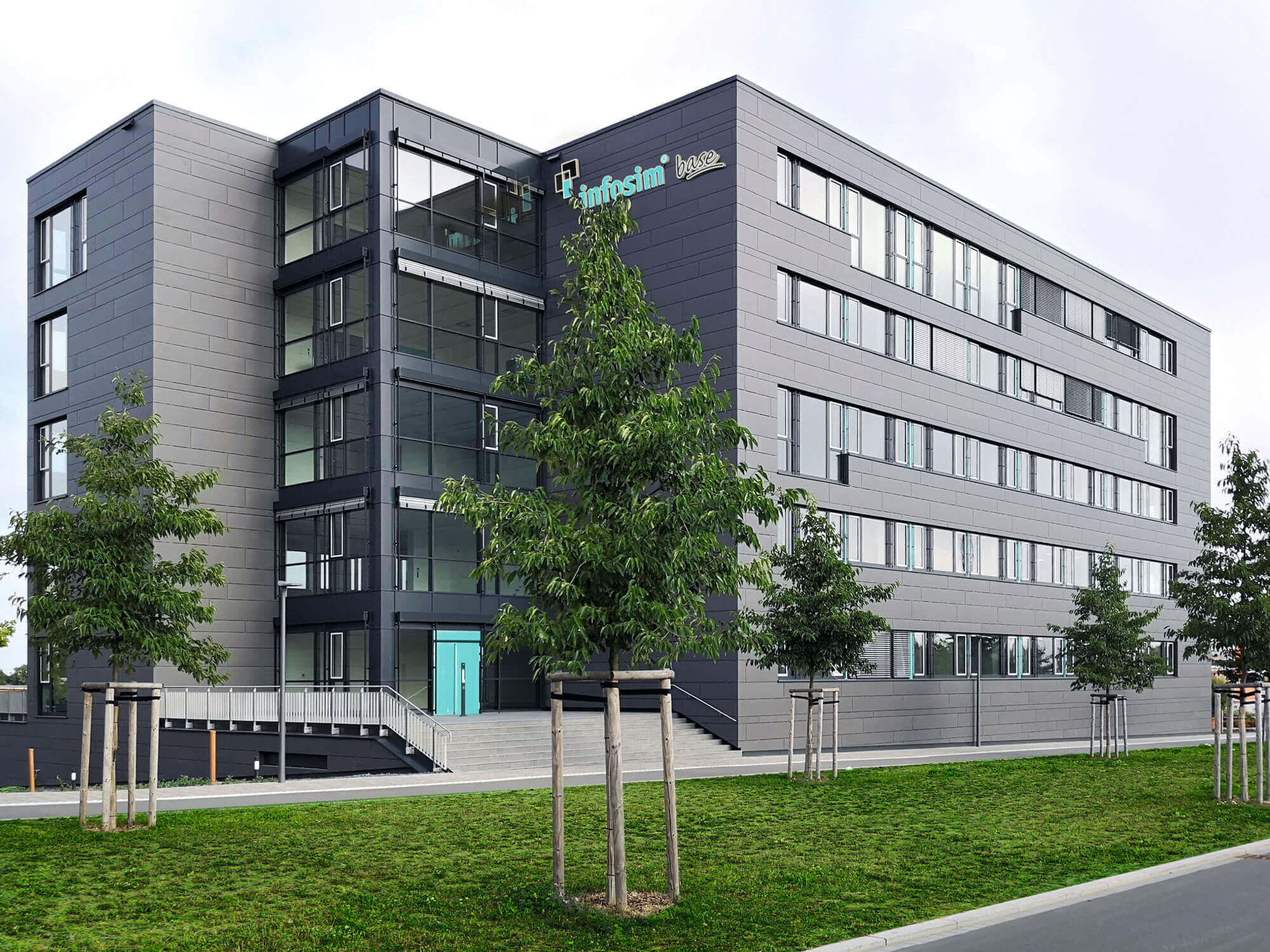 When can I expect a response to my application?
It usually takes 3-14 days for us to get back to you with an invitation or rejection for an interview. For the smoothest possible process, please apply to us via the JOIN platform.
How are talents and strengths nurtured at your company?
There is always the possibility for further training. Due to our good networking with numerous universities, we have a wide range of offers at our disposal.
How big is the team?
In total, we are over 100 employees, divided between our 4 locations. The individual teams and departments are kept small to promote close cooperation.
What does Infosim actually do?
We are an IT company with a focus on network management / IT installations for network operators, companies, public authorities and utilities. Our customers include 1&1 Versatel, MTN, Lidl/Schwarz Gruppe and Stanford University, to name but a few.
In addition to this, we also offer individual software and are involved in various research projects with topics such as 5G networks, AI and IoT.
The Infosim Group is composed of Infosim and our subsidiary Anaptis, which specializes in ERP solutions.
How many hours per week do you work and is there an option for flexible work hours?
Flexible and mobile working is common practice with us. The number of hours per week can be determined individually and adjusted during your time with us.
Can you work remotely?
Yes, mobile working is of course possible. Everyone can decide for themselves, in consultation with their own team, how often and when they go into the office. Pure home office, on the other hand, is not planned.
What does the onboarding phase look like?
During the onboarding, your "buddy" will be there to help you with any questions or problems you may have. Training sessions will also guide you through the first few weeks. From Day 1, you will receive tasks from us that will help you to get to grips with your area of responsibility. Your initiative is also required! Especially at the beginning, you have the chance to set your own focuses and thus create your dream job.
What additional benefits are there besides salary?
You will receive a monthly gas voucher or City voucher worth €50. If you wish, you can also take advantage of our season tickets for the 2nd National Handball League. You can use it directly to cheer on our sponsored team the "Würzburger Wölfe" at the next game! Go Wölfe!