StableNet® Live Demo – The new Discovery Module
Webinar – June 27th, 2019 – 4.00 pm (GMT+2)
Join our colleague Matthias Schmid, Director of Project Management with Infosim®, for a webinar on the Updates & Changes of the new Discovery Module in StableNet® 8.5.
During this session, Matthias will provide details about the updates and improvements regarding the Discovery Process and will show how these changes help every StableNet® admin to keep his Discovery results up to date with ease.
Optimization of the Discovery Job Workflow
Improvements in the Discovery Job Syntax & Logic
Improvements on the Transparence of Discovery Jobs
Live Demo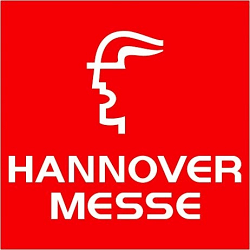 April 20th-24th, 2020
HANNOVER MESSE 2020 will coincide with a period of rapid technological change and political and economic uncertainty. Sporting its 2020-season lead theme of Industrial Transformation and featuring some 6,000 exhibitors, the world's top trade show for industrial technology will shine a light on the opportunities arising from new technologies, changing buyer behavior and a growing awareness of climate protection.