Global Webinar Day –
StableNet® facilitates IT transformation in healthcare
Webinar – November 29th, 2018 – 4.00 pm (GMT+1)
Join Steve Miller, Vice President of Field Sales at Global Convergence, Inc., and Paul Krochenski, Director of Strategic Sales at Infosim, Inc., for a webinar on how the Unified Network and Services Management solution StableNet® can lead the way through the zoo-of-management tools. Based on two healthcare industry use cases, we will illustrate how the single-pane platform StableNet® with its unique, comprehensive capabilities helped to not only overcome existing network challenges, but also to prepare for future developments and technologies.
This webinar will include a discussion on how Global Convergence, Inc. augments the delivery of StableNet® as a Value Added Reseller, and also will include time for participant Q&A.
Healthcare business use case – Current needs and future solutions
Business drivers & StableNet® value: Minimize the zoo – Maximize the RoI
StableNet® overview/demo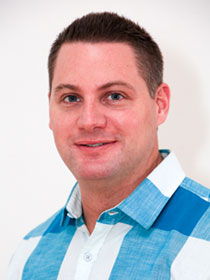 Paul Krochenski
Director of Strategic Sales at Infosim®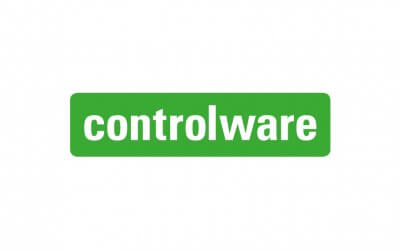 Dietzenbach, May 14th, 2019
Our partner Controlware, based in Dietzenbach, Germany, published a press release about their cooperation on network and service management solutions with Infosim®.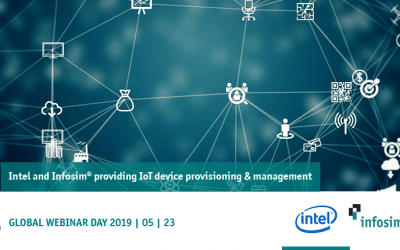 Join Richard Kerslake, IoT Program Director with Intel, and Dr. David Hock, Director of Research with Infosim® for a live webinar to find out more about our solutions in collaboration with Intel on IoT device provisioning and management.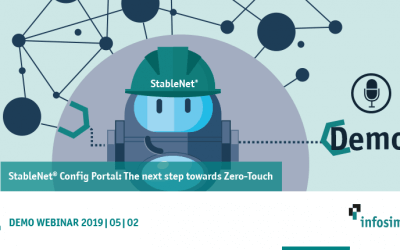 Join our colleague Benedikt Pfaff, Consultant and Presales with Infosim®, for a webinar on our StableNet® Config Portal.