StableNet® Live Demo –
What's new in 8.4?
Webinar – February 28th, 2019 – 4.00 pm (GMT+1)
Join our colleague Michael Gingele, Senior Technical Account Manager with Infosim®, for a webinar on our newest release StableNet® 8.4. Michael will present a number of the new powerful features and improvements to show you firsthand how StableNet® rushes another significant step forward, leading the way in handling the amount of data for network management and orchestration. Jump on and see how StableNet® takes you along with optimizing your daily network management tasks and workflows!
Fast, efficient, powerful – Modifications in GUI for enhanced usability
Alarm! – New rules and improvements in Tagging
Automation – Changes in Configuration Jobs and Discovery Jobs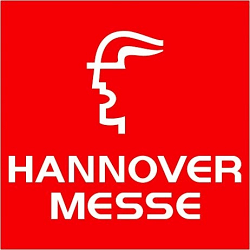 April 20th-24th, 2020
HANNOVER MESSE 2020 will coincide with a period of rapid technological change and political and economic uncertainty. Sporting its 2020-season lead theme of Industrial Transformation and featuring some 6,000 exhibitors, the world's top trade show for industrial technology will shine a light on the opportunities arising from new technologies, changing buyer behavior and a growing awareness of climate protection.