Cloud Monitoring
Automate your cloud infrastructure and automated monitoring and reporting
The role of StableNet® in cloud monitoring
StableNet® is the perfect solution to put these new technologies under an umbrella together with legacy IT systems in order to ensure business continuity.
Available performance parameters
Service Availability (%)
Used Disk Capacity (MB)
Success End-to-End Latency
Percentage CPU (%)
Input/Output Data throughput (MB)
… and a lot of additional parameters
Example: Amazon Web Services (AWS)
Monitoring of Elastic Cloud Compute (EC2) – VMs of AWS
Monitoring of Elastic Block Storage (EWS) – virtual storage of AWS
Monitoring through the API of AWS CloudWatch
Comparable functionality on Azure, Google Cloud
Support for Office 365
What cloud management with StableNet® looks like
Office 365 Monitoring
This customer dashboard offers an example for Office 365 monitoring. It helps to get a quick overview of processing times and other KPIs for various typical tasks in Office applications, such as Calendar, Contact, Mail, and OneDrive.
AWS Monitoring
In this example, we show a StableNet® WeatherMap with an overview on various AWS KPIs, links between sites, etc. – Among others, StableNet® is measuring CPU Utilization, Disk Read/Write Speeds, and Network In&Out.
Unified SDN, NFV & Cloud
This dashboard shows multi-cloud monitoring integrated in a larger overall context. Public and private clouds (VMware, OpenStack, and AWS) combined with SDN (ONOS, OpenDaylight, OpenFlow) as well as legacy infrastructure.
SUPPORTED CLOUD SERVICES
(Monitoring of other cloud services on request)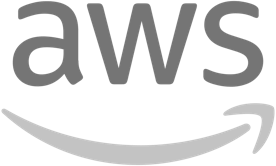 8 reasons for cloud monitoring with StableNet®
We take care of your services – you have peace of mind
Monitoring security, reliability, and performance speed
Vendor-agnostic monitoring of your cloud services
Easy to integrate while keeping the existing workflow
Highly scalable according to your requirements
Applicable for your entire network infrastructure
Complete operational visibility of your services
Quick root cause determination
Immediate alerts if thresholds are exceeded
(re)Gain control of your Cloud Services
Cloud services face multiple risks, which do require a stringent and holistic services management. The typical cloud computing service is composed of multiple key-building blocks which do all need to perform and interwork as a chain of specific services, to gain and maintain customer acceptance – and thus needs to be monitored and managed in a holistic way.
If a cloud service reliability and quality is not accepted or trusted by a user, a competitive service could be just a mouse click away – and this business is lost. This does apply to individual users and even more to corporate customers, which heavily depend on services quality.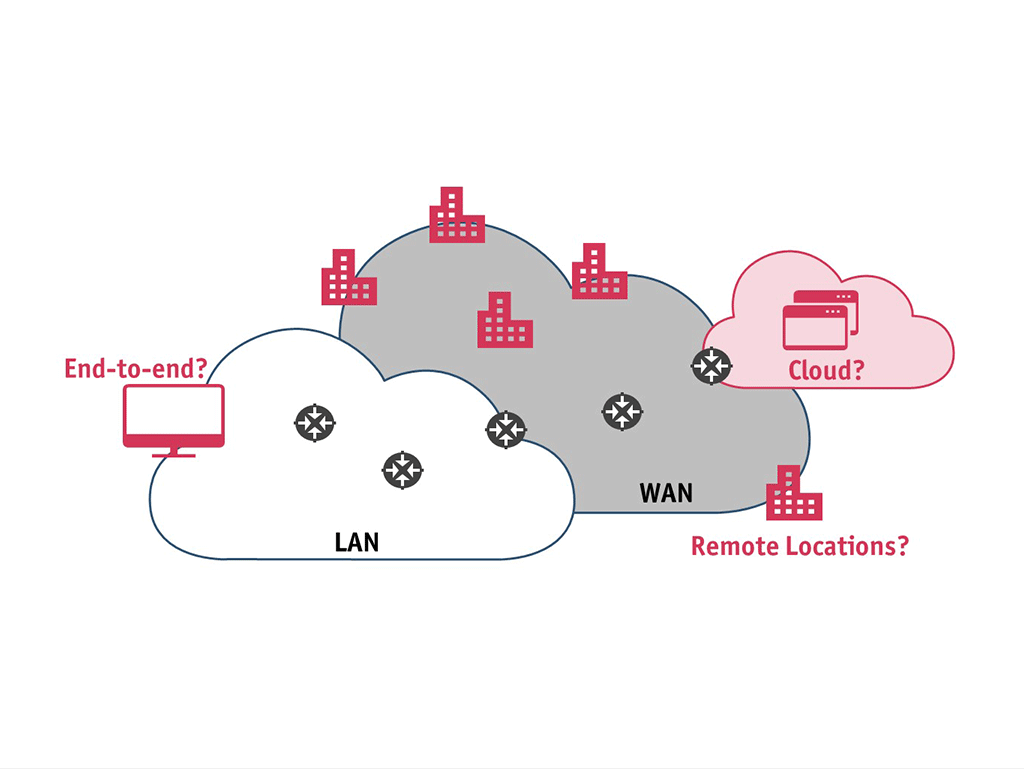 Application slow, network innocent?
Many people tend to always make the network responsible for any cloud/Internet application not working properly. Proving their assumption wrong is not an easy task.
Different silos, potential "monitoring blind spots", and missing reference measurements are just some of the typical challenges in a network administrator's life.
Time to prove that it is not your network →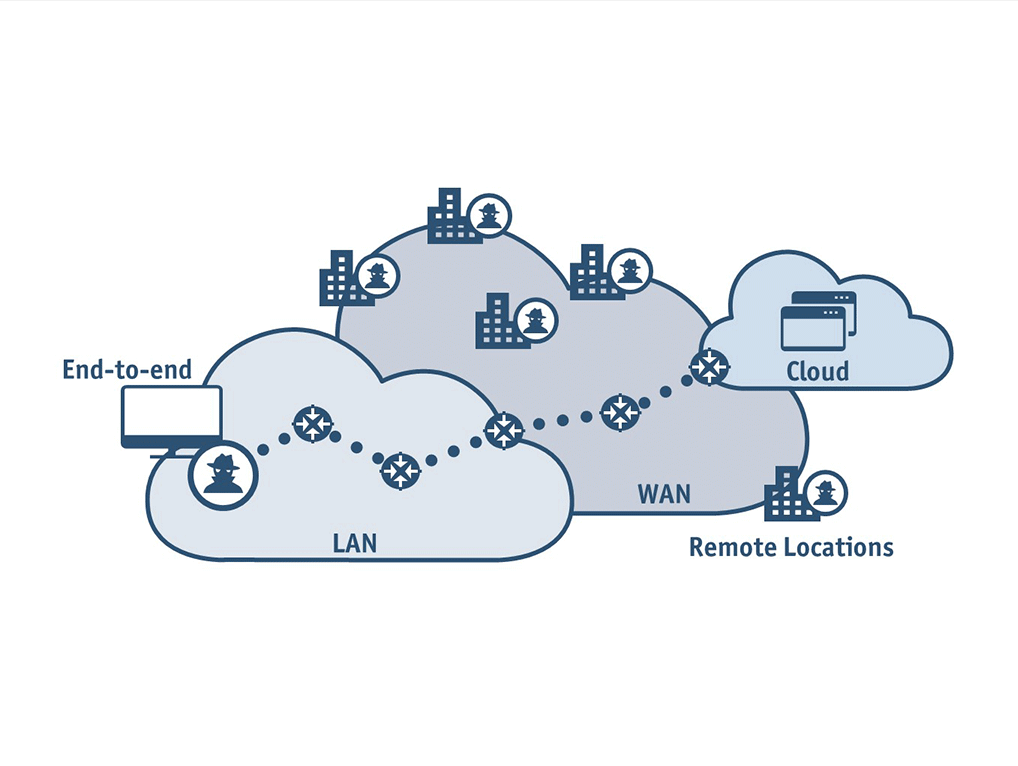 Prove that it is not your network!
Holistic Network, Cloud & Application Monitoring
Cross Vendor, Cross Technology, Cross Silo
Distributed reference measurements with cost-efficient probing
Providing these services, StableNet® enables the correlation of different measurement sources, the quantification of quality levels and the anticipation of failures.
That way, you can prove that it's not your network!
Managing the challenges of monitoring, analysis and reporting
Automate your cloud and IT infrastructure management with automated discovery, automated best practices monitoring and reporting
Document the provided services quality to management and to your business customers
Show the current services quality in near real-time via dashboards to operations and customers
Gain your holistic cloud IT services status from LAN, WAN, load balancers, firewalls, IT server, up to Web servers, IT application servers installations, and E2E synthetic transactions monitors by one vendor-agnostic management system
Gain this cloud IT services visibility by an already integrated management solution, running on one consistent services data model instead of trying to integrate a zoo of multi-tier and multi-silo management tools over and over again
Gain the real-time IT-/cloud services systems status and performance visibility you require to show and demonstrate as the most efficient IT operations team and IT management
Have a solution in place to indicate upcoming bottlenecks and get solid data, where to do right-size investments in time in the infrastructure – before your growing business will hit back on your operations


Network, Service & Traffic Analysis
Ultimate network transparency


SD-WAN Monitoring
StableNet® helps you to operate SD-WAN and to meet your SLA commitments towards your customers


Cloud Monitoring
Full stack monitoring for all your cloud services


Capacity Planning
Anticipate future financial and resource investment requirements


IT-Management & Business Process Management
Model and monitor your business processes


Service Oriented Architecture & APIs
StableNet® technology revolutionizes the management of large heterogeneous network infrastructures


FTTx service delivery solution
Simplify roll-outs and build long-term customer value


Integrating Telemetry into Your Network
From SNMP to Telemetry: One holistic platform solution to manage it all


Network Audits that ensure compliance and enhance security
A platform solution for everything you need to manage your complex network and service infrastructure
Ready for multi-vendor network management?