SD-WAN Monitoring
Optimize your branch network through SD-WAN monitoring
SD-WAN Monitoring made simple
SD-WAN
(Software-Defined Wide Area Networking) is currently one of the significant drivers in the Telco and IT industry due to digital transformation. With the rising adoption of private and public cloud solutions in enterprise networking, also the use of SD-WAN has grown. SD-WAN is often integrated in a multi-cloud strategy as it improves connectivity and boosts security.
StableNet® offers holistic SD-WAN monitoring across different vendors and providers – all KPIs in one place seamlessly combined with the well-known unified network and services management.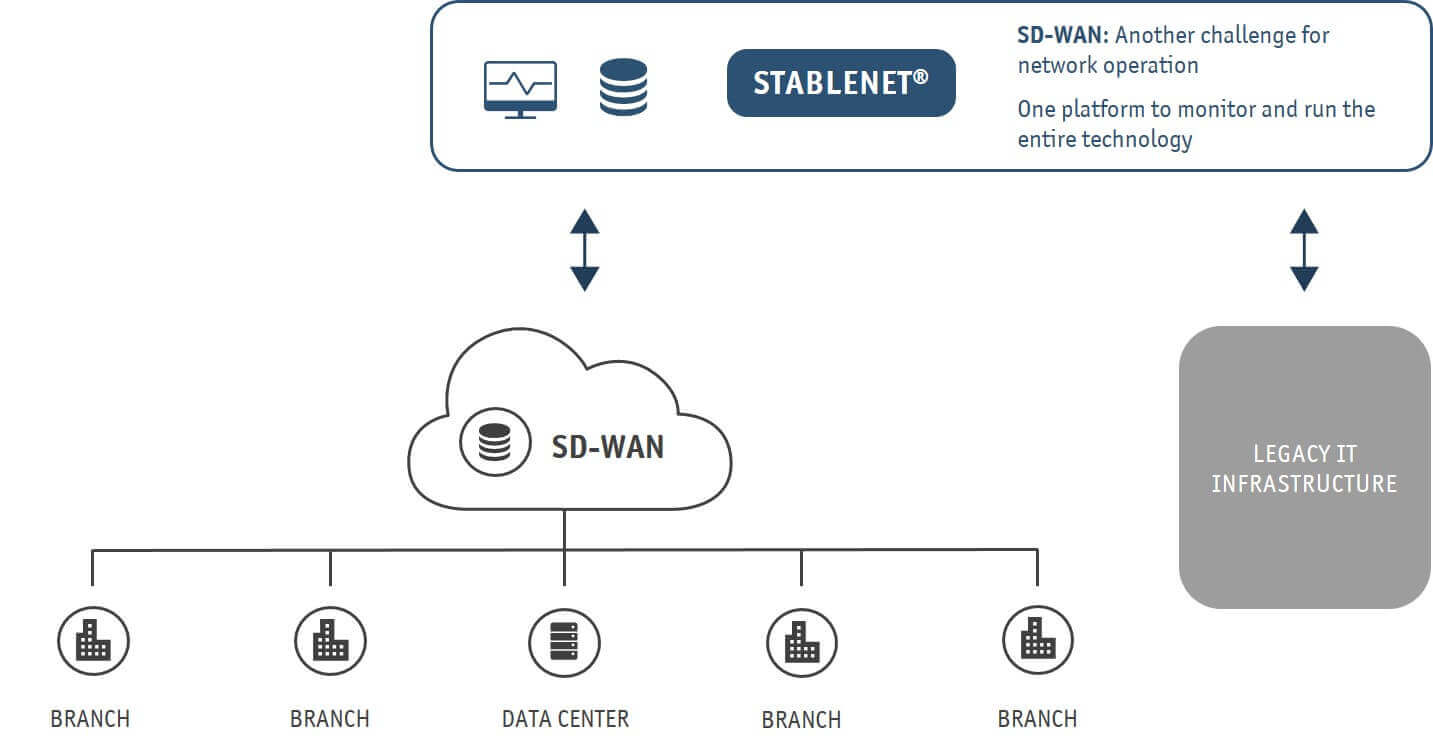 StableNet® is the perfect solution for you to put these new technologies under one umbrella together with legacy IT systems in order to ensure your business continuity.
SD-WAN Monitoring Key Benefits
Simplification of branch networks
Ensuring of your network security
Assuring of optimal application performance
Increased agility of your business and network
Control on your investment
What SD-WAN monitoring in StableNet® looks like


Network, Service & Traffic Analysis
Ultimate network transparency


SD-WAN Monitoring
StableNet® helps you to operate SD-WAN and to meet your SLA commitments towards your customers


Cloud Monitoring
Full stack monitoring for all your cloud services


IT-Management & Business Process Management
Model and monitor your business processes


Service Oriented Architecture & APIs
StableNet® technology revolutionizes the management of large heterogeneous network infrastructures


Capacity Planning
Anticipate future financial and resource investment requirements
Ready for multi-vendor network management?