StableNet® Industry Reports
More information about StableNet® in the InterComms Magazine
InterComms Magazine Issue 32
– August 2019 –
How to Achieve "Multi-Cloud" Monitoring
Intercomms talks to Phil Swainson, KedronUK, long-standing partner of Infosim®, about how he deals with the challenge of helping customers to achieve Multi-Cloud visibility.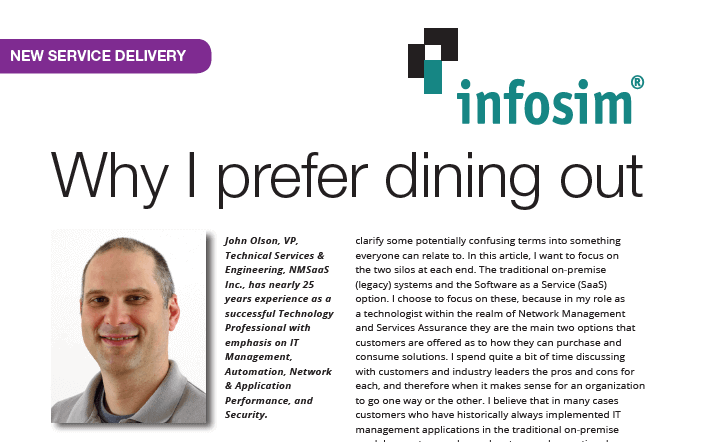 InterComms Magazine Issue 29
– September 2017 –
Why I prefer dining out
InterComms talks to John Olson, VP Technical Services & Engineering, NMSaaS Inc., about the traditional on-premise (legacy) systems and the Software as a Service (SaaS) option as the main two options that customers are offered as to how they can purchase and consume solutions.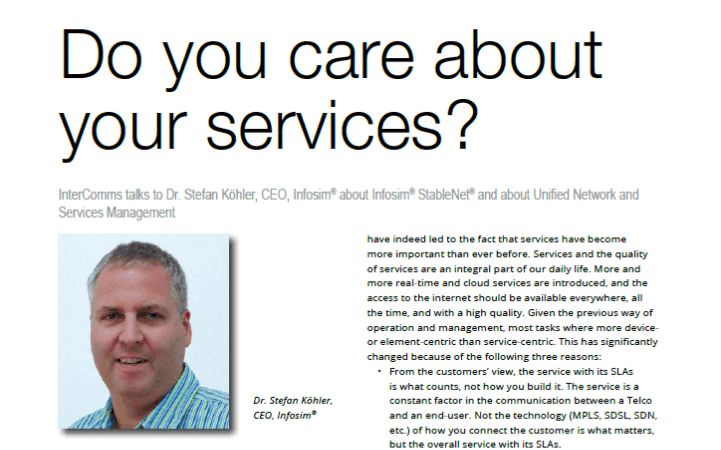 InterComms Magazine Issue 28
– May 2017 –
Do you care about your services?
InterComms talks to Dr. Stefan Köhler, CEO, Infosim® about StableNet® by Infosim® and about Unified Network and Services Management, and how StableNet® is ready for services management through offering service-awareness and service-based management.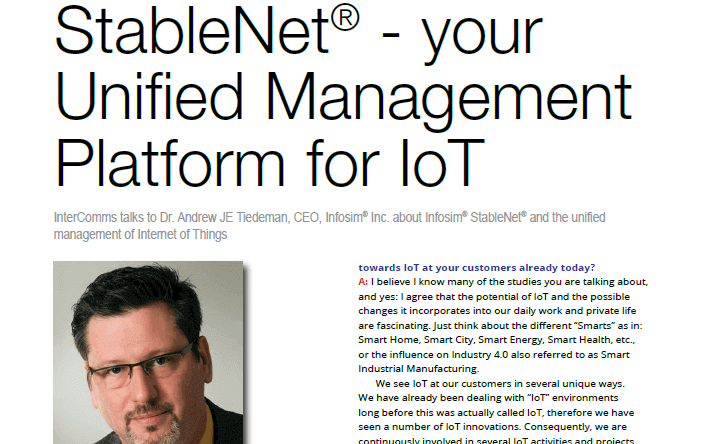 InterComms Magazine Issue 27
– November 2016 –
StableNet® – your Unified Management Platform for IoT
InterComms talks to Dr. Andrew JE Tiedeman, CEO of Infosim Inc., about StableNet® by Infosim® and the unified management of the Internet of Things. The complexity to manage such elaborate environments demands the availability of a well-integrated solution to cover all aspects of monitoring, fault management, and configuration.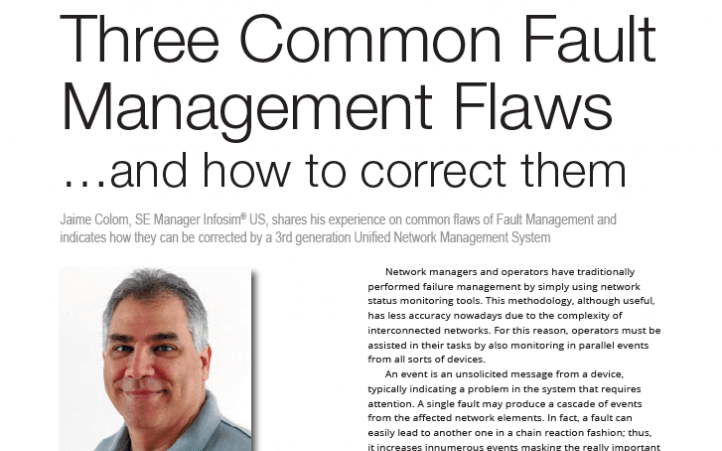 InterComms Magazine Issue 26
– April 2016 –
Three Common Fault Management Flaws… and how to correct them
Jaime Colom, SE Manager Infosim US, shares his experience on common flaws of Fault Management and indicates how they can be corrected by a 3rd generation Unified Network Management System.
Network managers and operators have traditionally performed failure management by simply using network status monitoring tools. This methodology, although useful, has less accuracy nowadays due to the complexity of interconnected networks.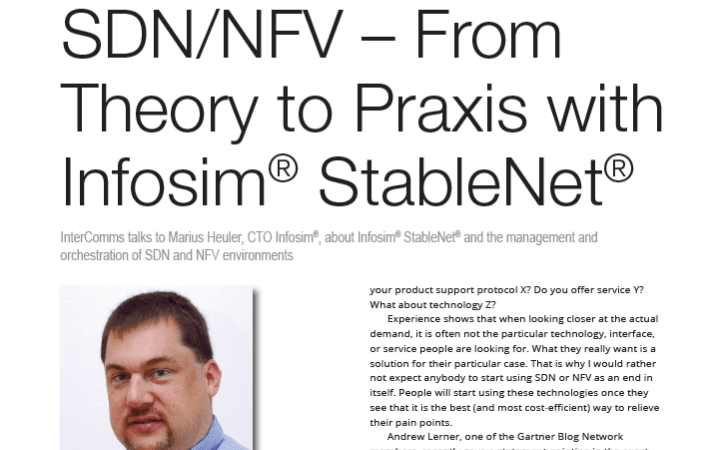 InterComms Magazine Issue 25
– October 2015 –
SDN/NFV – From Theory to Praxis with StableNet®
Intercomms talks to Marius Heuler, CTO, Infosim®, about StableNet® by Infosim® and the management and the orchestration of SDN and NFV environments.
The new tagging concept is a small revolution to the way that data can be handled for management and orchestration.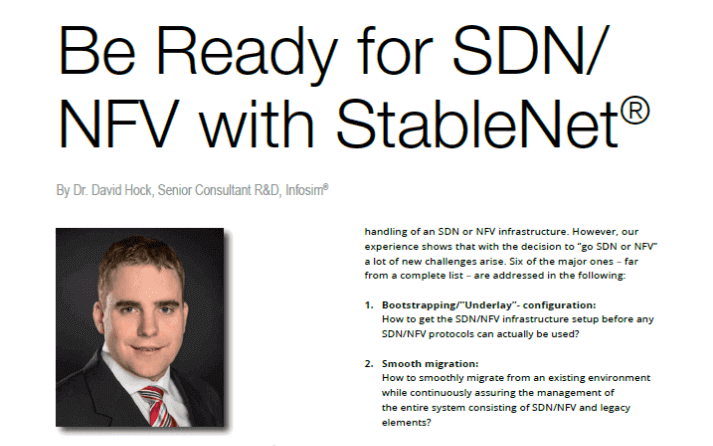 InterComms Magazine Issue 24
– April 2015 –
Be Ready for SDN/NFV with StableNet®
Dr. David Hock, Senior Consultant R&D, Infosim®, discusses the challenges to master before actually adopting SDN/NFV and explains why StableNet® is the right solution to address them.
StableNet® is a fully integrated 4 in 1 solution in a single product and data structure, which includes Configuration, Performance, and Fault Management, as well as Network and Service Discovery.