2021 EMA Radar Report – Network Performance Management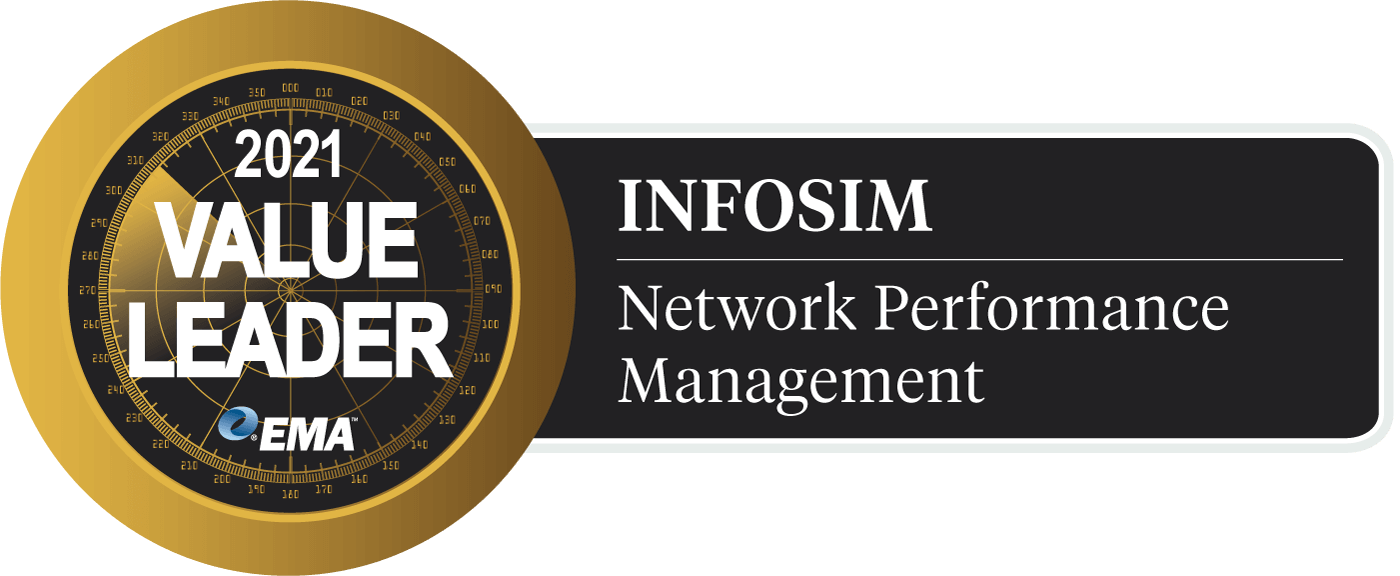 Infosim® has done it again.
Enterprise Management Associates (EMA) recognizes us as a "Value Leader" of Network Performance Management in the 2021 EMA Radar Report. For the 4th time in a row, StableNet® proved itself an exceptional choice for Automated Network & Service Management. And while this report focuses exclusively on Network Performance Management, comparing us to specialists who focus solely on this siloed functionality, it's just one piece to the StableNet® holistic 4-in-1 Solution.
Value leader of previous EMA reports:
2012: Enterprise NMS, large deployments
2014: Enterprise Network Availability Management Systems
2018: Hybrid Infrastructure Management
2021: Network Performance Management
What is the EMA Radar Report about?
The EMA Radar Report provides a detailed analysis of industry-leading vendors and vendor products, including their overall market position. This information is laid out in an easy to understand Radar Chart, where all vendors are matched up against each other. (Figure 1)
This time around they focused on reviewing network performance management solutions for operational monitoring, troubleshooting, and capacity planning. Their goal with this report is to help assemble a shortlist of vendors and guide their selection of a solution.
Let's dive into the outcomes!
How did StableNet® by Infosim® perform?
StableNet® earned a very high score for Cost Advantage for being affordably priced for midsized and large enterprises, and for its very flexible licensing model.
We received a strong score for Vendor Strength, thanks to Infosim®'s very significant ongoing investments in product research and development.
StableNet® also received a very good overall rating for Architecture and Integration, driven by strong scores for scalability and performance, data collection, and data retention, as well as strong open APIs and a solid set of out-of-the-box integrations.
Lastly the network discovery functionality of StableNet® was rated as outstanding
Since Network Performance Management is only one snippet of StableNet®s repertoire, we are glad to be able to compete that well against NPM-only-Solutions. StableNet® is also a great Network Configuration & Change Management option along with many more outstanding features.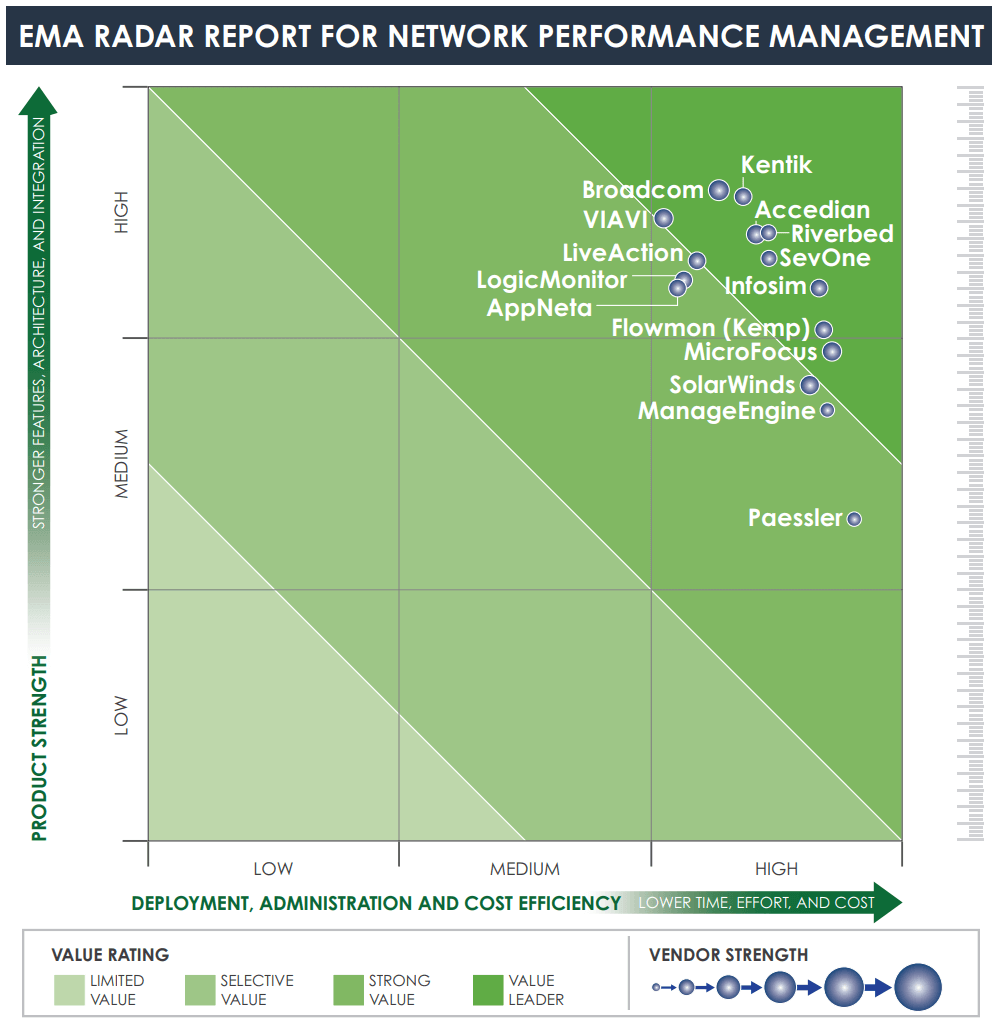 Figure 1: Comparison of vendors in the NPM market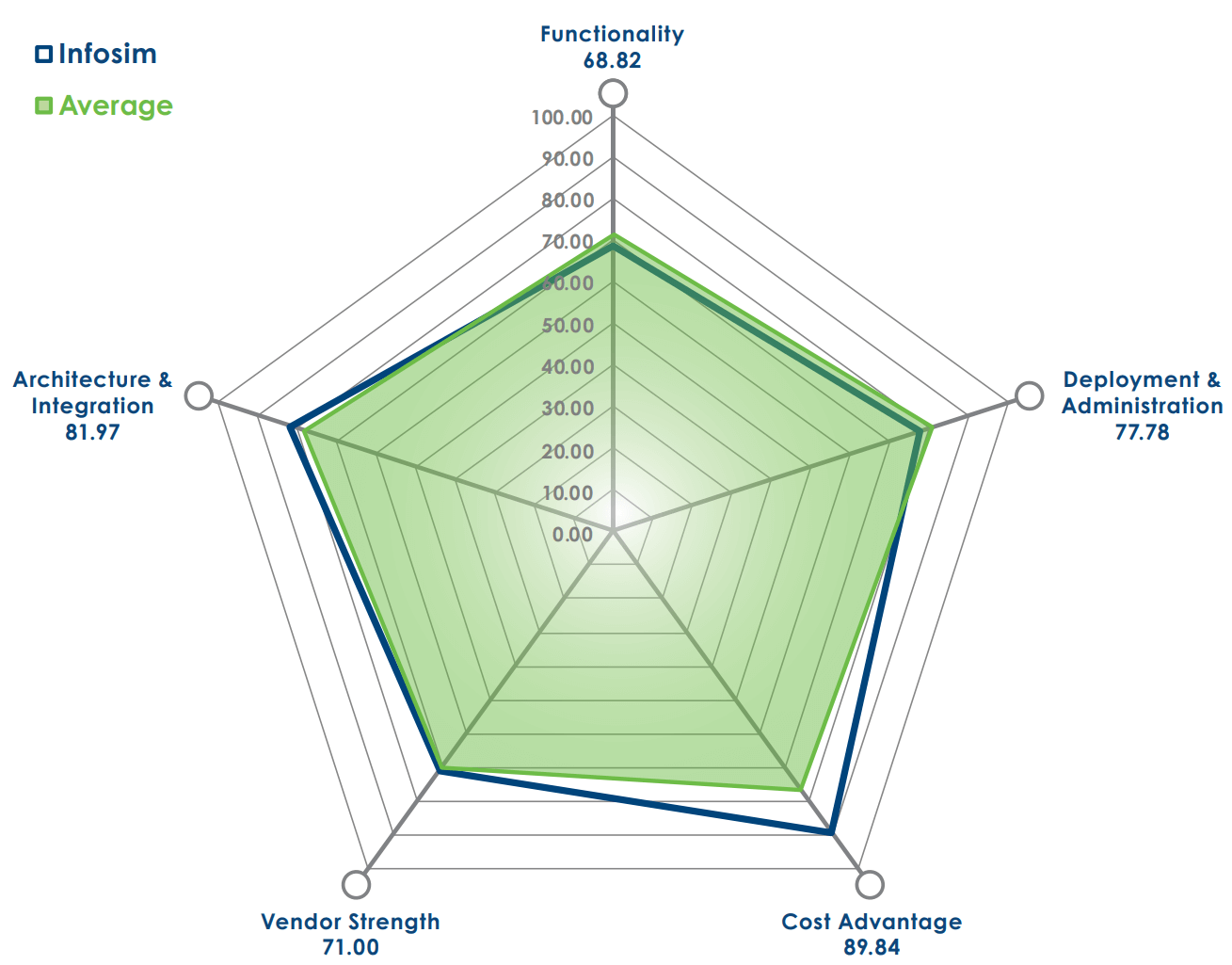 Figure 2: Evaluation of StableNet®
Their customer support in Germany is very good. They are very willing to help and support their customers.
The product is easy to keep up-to-date and it is stable.
I like the XML discovery feature that makes it easier to maintain and automate everything.
It's a state-of-art tool with state-of-the-art APIs.
What value does the EMA Radar Report provide to you?
Everyone who is currently on the search for a network performance management tool can get helpful insights into the current vendors strengths and weaknesses. Feel free to review the details of Infosim® and compare its capabilities to other NPM-Solutions.
Ready for automated multi-vendor network management?