Policy Management & Compliance
Define compliance policies to identify security weaknesses
StableNet® Policy Checking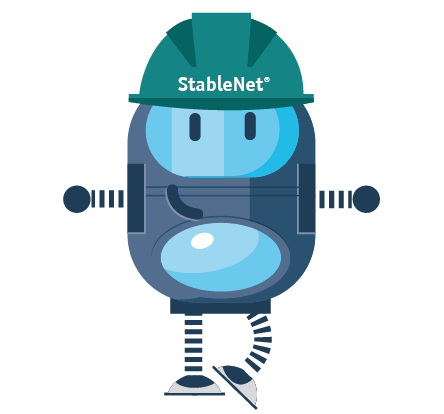 StableNet® performs policy checks on devices and systems, and can execute defined configuration changes by enforcing corporate policies and regulatory requirements, and quickly viewing configuration deviations from internal standards.
Policy Checking Jobs are efficiently handled by distributed StableNet® Agents which are constantly checking configuration deviations from corporate standards. Further, Policy Check Scripts can be used for custom or even more complex checks.
All these checks produce violations or compliant results similar to measurement data. They can be displayed and reported in the StableNet® Group Analyzer and Policy Check Analyzer. If violations are detected, alarms can be raised automatically.
Due to the comprehensive compliance reporting capabilities within StableNet®, compliance-relevant data and business workflows can be monitored.
Policy Compliance & Governance Key Benefits
StableNet® – Next-Generation Network Management Software
Regulatory compliance standards
Define compliance (service) design rules
Remediation action when a compliance policy is violated
Define compliance policies to identify security weaknesses
Define baselines & approved configuration compliancy
Policy violation analytics


Config Generator
StableNet's® easy answer for all your configuration needs


Vulnerability Management
Find and troubleshoot the weaknesses in your network


Lifecycle & EoX Management

An automated, scalable approach to Lifecycle & EoX Management


Policy Management
Policy and Compliance Validation


Zero Touch Provisioning
Fully automated network and services rollout
Ready for automated multi-vendor network management?