StableNet® is a vendor-independent automated network and service management platform built entirely upon a single data structure. This enables its users to effectively manage large multi-vendor environments, including those experiencing rapid growth from NFV, SDN, BYOD, and IoT, all from one unified platform.
It is being deployed by large enterprises, governments, telcos, and educational institutions worldwide who are committed to maintaining a healthy network, mitigating the impact, severity and frequency of unplanned downtime, as well as working to alleviate protracted time-to-resolution.
The Four Pillars of StableNet®
Compared to other types of legacy OSS/BSS and IT & Service Management Systems, StableNet® has the capability to be deployed on a multitenant, multi-customer, or dedicated platform and can be operated in a highly dynamic flex-compute environment. StableNet® is a Unified Network & Services Management System built upon Four Key Pillars, namely: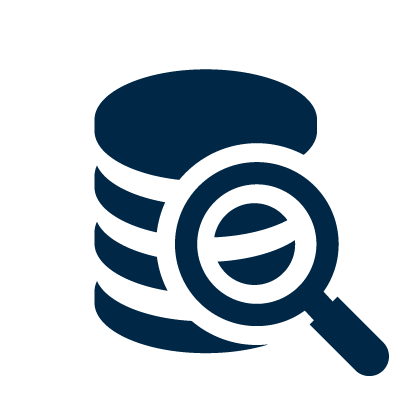 Discovery & Inventory
Improve network efficiency and capture your assets for insights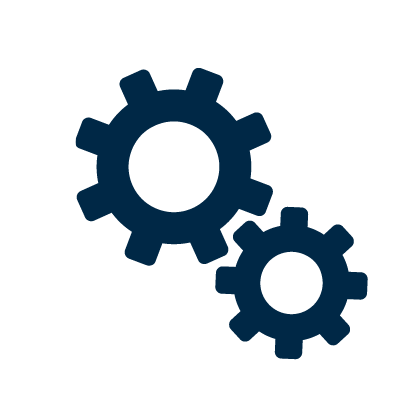 Network Configuration & Change
Reduce configuration errors with vendor independent automation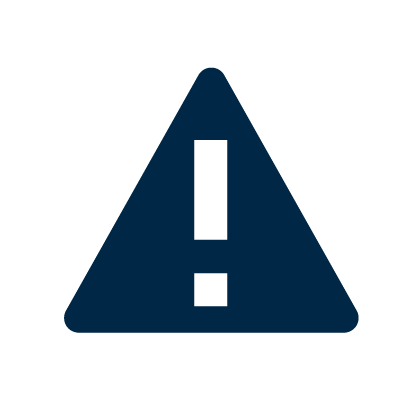 Fault Management & Root Cause Analysis
Resolve network problems by getting pinpointed to the root cause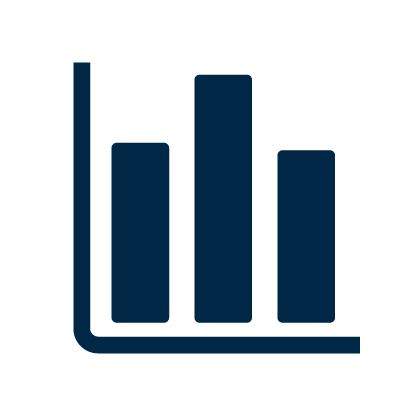 Performance & Service
Continuously measure KPIs and monitor SLAs to stay in control
What is StableNet® offering?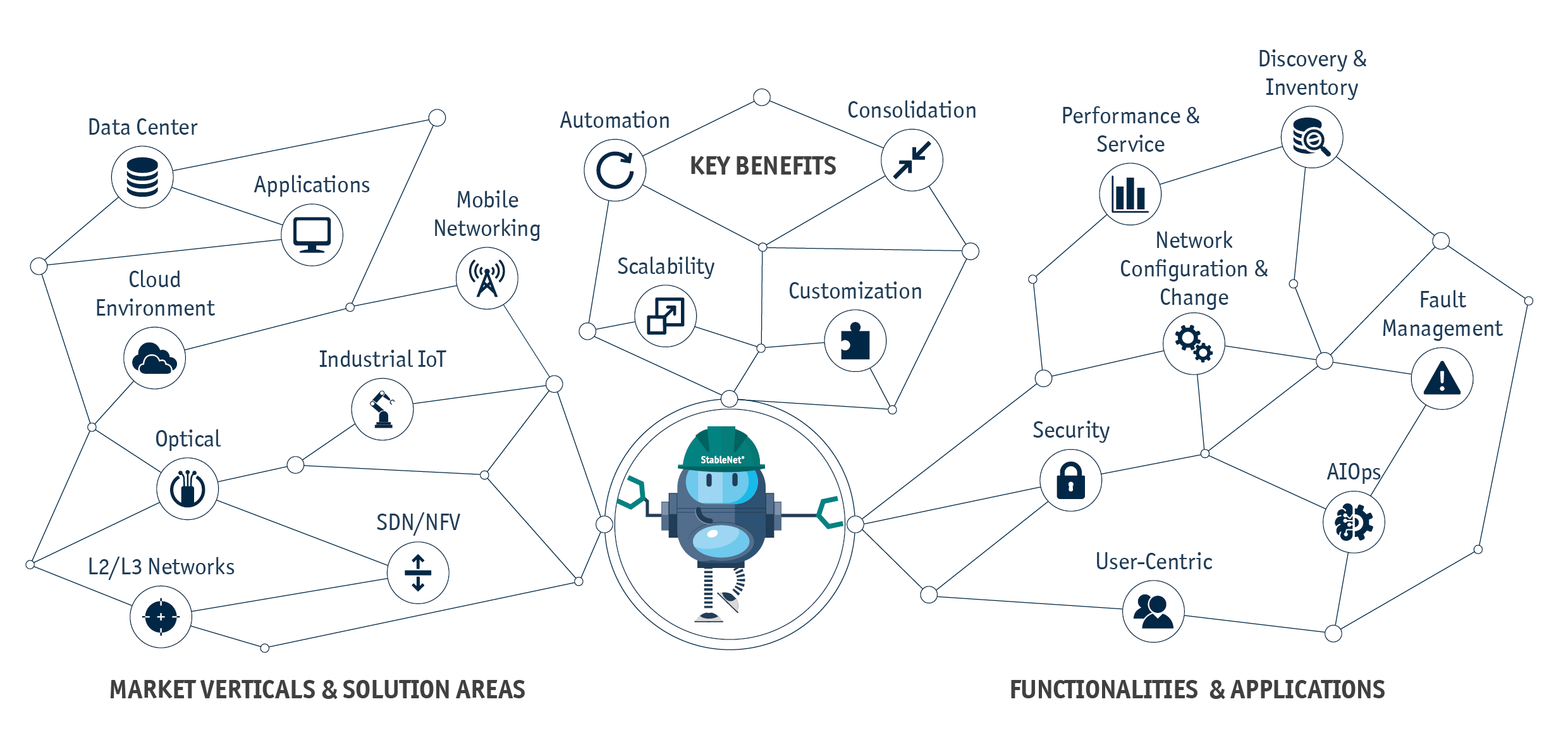 Consolidation (StableNet® 4-in-1 Solution): provides an effective, easy-to-use platform for discovery & inventory, fault, performance, and configuration management within one unified data structure. By building all networking functionalities off of one data source and one code base, we are able to provide a holistic management platform upon which your unified network structure can be efficiently managed across silos, technologies and vendors.
Automation: automation of repetitive tasks, along with the consolidation of functionalities, can lead to a significant reduction in costs (OPEX and CAPEX). While the two main functionalities of discovery (including fault and performance) and configuration derive benefits from automation on their own, synergistically they offer an ever-increasing spectrum of simplified and standardized workflow procedures.
Scalability: delivers a flexible framework that is scalable to any sized network. This not only accommodates rapid growth, but also the ability to handle connections from an ever-increasing array of IoT devices.
Customization: enables high levels of flexibility and integration with a large variety of 3rd party systems (both on the South- and Northbound interfaces). The capacity to customize data visualization, dashboards and reporting enables the production of output in accordance with individual demands. Rather than having to tailor your workflow to a particular platform, with StableNet® you can tailor your platform to work for you.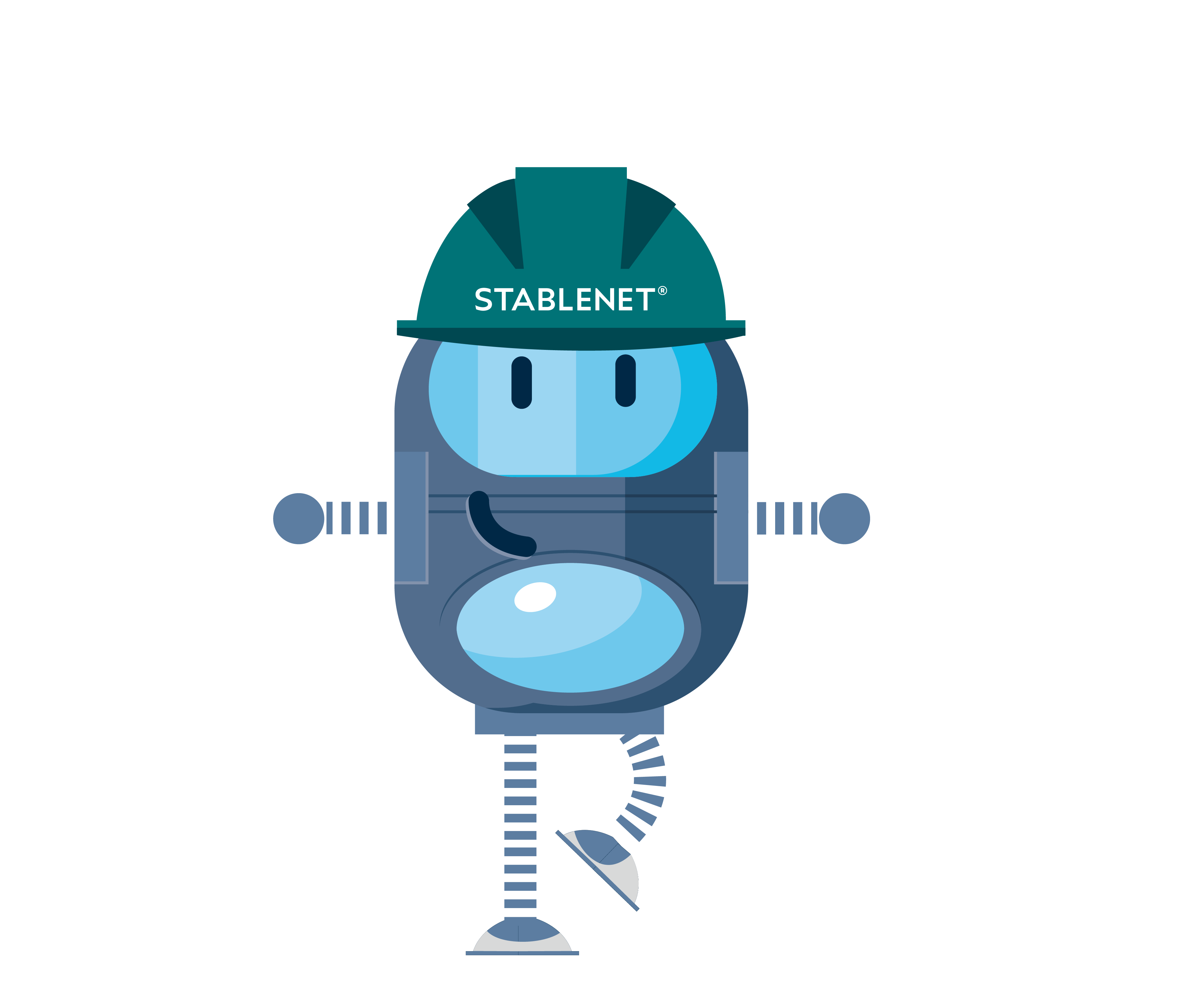 Ready for multi-vendor network management?
Discover our Unified Network & Service Management