Kapsch and Infosim® to extend network management partnership
to entire DACH region
"We are pleased to be able to offer our customers in Germany network management at the highest level through our partnership with Infosim®. With StableNet® we are able to provide even more of our customers with a comprehensive network management tool, applicable for all hardware components."
"The alliance between Infosim® and Kapsch has already proven to be successful. We are pleased to strengthen the partnership by expanding it into new geographical markets and look forward to many years of continued cooperation and success."

Würzburg/Austin/Singapore/Vienna, January 21, 2021 – Kapsch BusinessCom AG, software provider and digital transformation consultant, and Infosim® GmbH & Co. KG, which develops and supports the industry leading automated network and service management platform StableNet®, have agreed to extend their cooperation from the Austrian market to now include Germany and Switzerland as well.
The two firms have been working together since 2015, when Kapsch signed the reseller agreement. The past six years have seen the two firms working side-by-side on a number of exciting projects. In fact, Kapsch has even become a customer of StableNet® and has been using it in their global offices since 2016.
The agreement to extend the reseller agreement with StableNet to the entire DACH-region came in to effect on October 1st, 2020. In just a few short months, Kapsch BusinessCom GmbH Germany and Infosim® GmbH & Co. KG have already begun intensifying their relationship by jointly pursuing numerous opportunities.
Kapsch already has StableNet 10.0 in use!
Check out how StableNet® looks like in light and dark mode: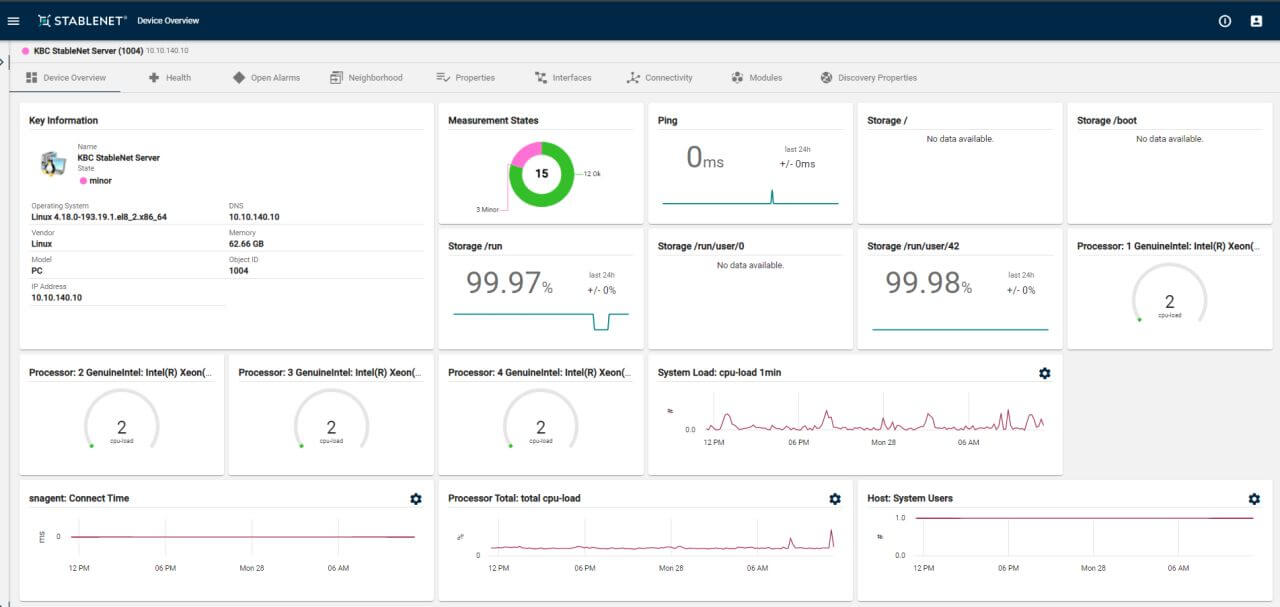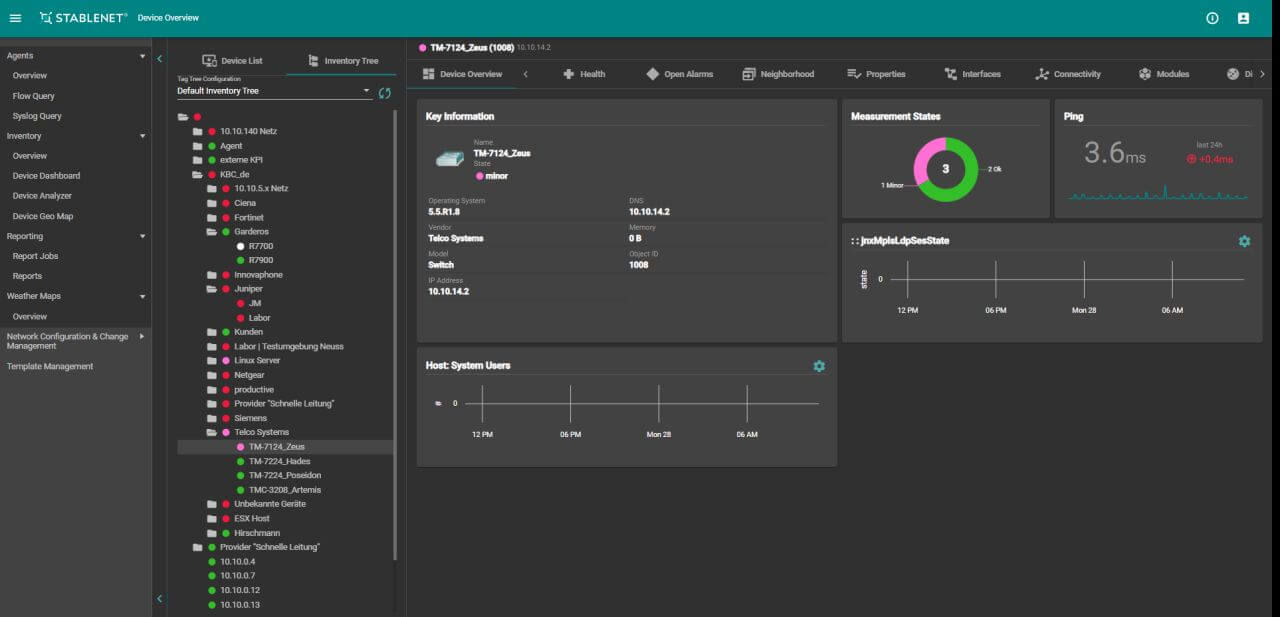 For more Information visit our StableNet® Website
Ready for multi-vendor network management?