Infosim® Updated Response to Coronavirus
May 28th, 2020
Würzburg, Germany
Because of the current impact that the COVID-19 is having on businesses, we want to update our Infosim® partners and customers worldwide and assure you that our remote processes are well established and new workflows have been successfully implemented, both at our headquarters and in our global locations.
Here at Infosim® we have had the continued fortune of creating new and exciting partnerships and alliances. Despite short-term fluctuations, more and more firms are convinced by the importance of embracing a long-term unified network and services management solution with StableNet® .
As a sense of "normalcy" returns to operations, we are encouraged by the resilience and commitment that our team has shown. Service releases continue to go out on schedule, support services have proceeded without interruption, and developers continue constantly pursuing improvements and new features.
With the reproduction rate (or R0) of the virus currently at 0.7 here in Germany, we can be cautiously optimistic that the easing of restrictions will continue. It is important, however, to proceed with caution, common sense and social responsibility as we ensure the safety of our colleagues, families and communities.
As always, if you have any questions or concerns, we are available by phone, email and video to ensure that you receive the same high level of support and service you have grown accustomed to. We look forward to seeing you in person and until then wish you health and strength in these trying times.
Your Infosim® Team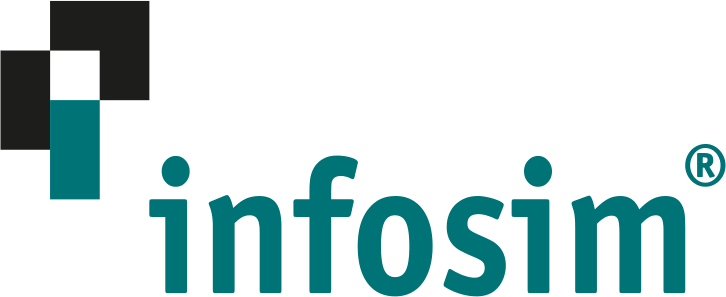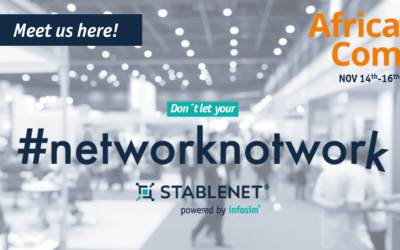 November 14th-16th 2023
Infosim® joins the AfricaCom in Cape Town! Visit our booth!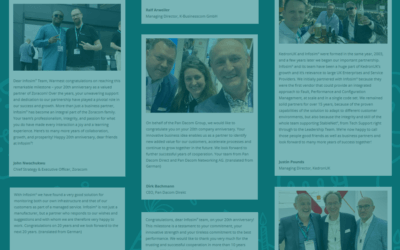 Celebrating two decades of success, we at Infosim® are excited to share our partner's & customer's well-wishes and experiences with you here.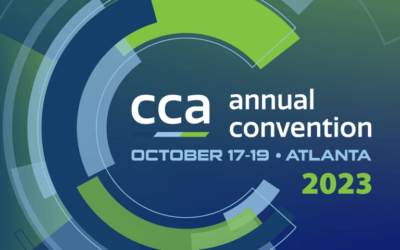 October 17th – 19th, 2023
Are you planning to go to the CCA Annual Convention in Atlanta? We will definitely be there! Come join us at booth #206 for a little chat.