StableNet® Blog
Regular posts on all things StableNet® from a sales, techie, or marketing perspective StableNet® Blog

Regular posts on all things StableNet® from a sales, techie, or marketing perspective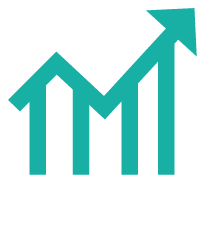 Features, trends and new product development
#2: Service Operations Blurring Classical Layer Structures of Today's Telco Services
Multi-client, multi-services require different network and service management approaches to ensure business success. In today's post, I would like to take a detailed look into some of the key changes that necessitate network and service management platforms such as StableNet® to evolve and adapt.
Key topics we need to look into:
Digital transformation blurring services boundaries between Telco, MSPs and enterprise IT
Impact on network and services management
Detailed online service quality information is demanded by enterprise customers
Industrial IoT is bringing new challenges to Telco operations and enterprise customers
Conclusion
1. Digital transformation blurring services boundaries between Telco, MSPs and Enterprise IT
Digital transformation is replacing classical Telco network, voice and video services with OTT service offers for enterprises and end customers:
Cloud service platforms, e.g. Voice / PBX / Centrex type service (outsourcing) offers.
Cloud based application services (RE Cloud Computing) – hosting, storage, apps, online shop platforms, e-payment services etc.
Online content: TV and video content bouquet offers, e.g. bundling, multiple major video content service offers in one access portal like "one stop shopping" for: TV services, Netflix®, Disney+, TVNow, Comcast/Sky, Amazon Prime, etc.
SD-WAN (Software Defined WAN) such as Telco can flexibly provide and provision enterprise WANs which are configured by software.
5G and SMART Cell offerings mapping with low latency interconnecting and high bandwidth requirements.
Edge computing offerings (for example by providing low latency local data communication like car to car driving management).
Industrial IoT service offerings such as LoRa WAN, NB-IoT.
SaaS offerings.
2. Impact on network and service management
What does this mean to network and service management solutions like StableNet®?
Our Telco and enterprise customers address multi-services related to the new requirements of management solutions covered by StableNet®:
Parallel utilization of various cloud services by enterprises requires multi-cloud service monitoring.
Monitoring solutions need to be in place to find out if service outages or degradations are caused inside an enterprise IT or are actually the result of outside service providers.
The use of cloud SP-based REST APIs for availability and performance monitoring are required for central management for scenarios in which SNMP is poorly suited (requiring a static IP-address to NE access, instead of a cloud service pin-pointing URL).
Every cloud SP has its own monitoring REST API offered to enterprise customers, e.g. Amazon AWS, Microsoft Azure, Microsoft Office365, Google Cloud, IP based / Web configurable based central telephony "cloud telephony" (Centrex) solutions for enterprises.
3. Online service quality information is expected by enterprise customers
Telcos are requested by their enterprise customers to share online information about service outages or service degradations impacting them, including an estimation of how long it will probably take to restore the service. This requires that Telcos and MSPs have a management solution in place which can securely share service information across multiple services and multiple customers (you could regard it as "Multi-Tenancy Plus").
What we did note (not new, but more and more critical as online services expand) is that enterprise customers are not keen to get "payback" via SLA penalties, but are very interested in what Telcos deploy to keep up with the expected service quality and in keeping the MTTR (Mean Time To Repair) and outages low.
Just look at the following example to see the impact:
The business impact on an enterprise service downtime will usually outnumber any penalty payback many times over.
Now calculate the hourly cost of a single downtime for a larger online shop (lost sales) or even a stock exchange (lost trade and user moving to another service platform) to get an idea what downtime will directly cost, while not even considering the trailing cost  following a service outage.
4. Industrial IoT (IIoT) is bringing in new challenges to Telco operations and enterprise customers
Deployment meets automation:

Zero Touch deployment is widely required for the large amounts of IIoT devices.
Un-configured IIoT Gateway "out-of-stock" shipment, startup, activation, client specific provisioning, and configuration go hand-in-hand with Zero Touch deployment.
Enforcing strict security policies, e.g. only "white listed software gets on and is enabled".
Auto-binding in to central service assurance management.
Central software and life-cycle management.
Intel's SDO solution is a good example of the Zero Touch base used by StableNet and Intel for supporting management solutions.
 Monitoring – IIoT devices
Distributed Industrial IoT solutions share data with enterprises requiring central and wide-spread distributed management monitoring to ensure service quality, e.g. availability and performance.
 Monitoring – IIoT infrastructure

Most managed industrial IoT solutions for enterprise implement some forms of telemetry for central service monitoring, but most of them lack the required monitoring of the transport network services below and in between.
To overcome this gap, it is necessary to monitor the underlying network infrastructure, either E2E and/or the IP, L2-/L3-VPN, MPLS, or SDN infrastructure in between, and depending on the accessibility of the available management information from the networks.
Example:
If this part is missing, an IoT solution can possibly indicate that it cannot reach some IoT elements, IoT gateway, or IoT message broker (MQTT-Server ). What is missing is specific information about why it is not connecting – which is where a management solution comes in.
IIoT security is a key challenge to be addressed and monitored by management solutions to ensure that the IoT solutions (like the commonly used Node-RED software platform) are talking to the right IoT device, with the right setup and in the right place.
For example:
An IIoT sensor is attached to a refinery boiler to track the temperature and allow process control on maximum temperature. Now if this sensor is moved away from the boiler, no overheating will be tracked. In this case, an overheated boiler could blow up without a warning.
This is where a central, independent management cockpit could come into place and by being equipped with a monitored mount breaking sensor, allowing one to track the relocation, thus no longer providing reliable and valid sensor data.
Cockpit management
In this constellation, management solutions like StableNet® can play the role of a central Cockpit system with dashboards and reporting to indicate service availability, system issues, system resources, and system capacity, while the regular IIoT data monitoring is handled in between the IoT devices, IoT gateways and the end user IoT monitoring apps (like a Node RED solution).
In addition, the management cockpit can be used as a centrally available system to rapidly access and analyze the cause of a service and system degradation or outage. The next step is to create a trouble ticket already pinpointing the origin of the issue, in order to get the service restored more quickly.
5. Conclusion
Multi-client, multi-services, multi-could service assurance, and cloud-computing require different management approaches from classical network and service management (e.g. SNMP, CORBA, MTOSI).
We anticipate that many standardization bodies (e.g. IETF, TMF, IEEE, ITU, etc.), along with many other organizations, vendors, universities, government research initiatives, will continue coming up with various approaches  to manage and monitor such highly distributed services via a larger variety of management interfaces and even more version derivates.
Industrial IoT deployments  introduce the challenge of large scale management and covered deployment for thousands (and tens of thousands) of distributed IoT gateways with up to even millions of IoT sensors, combined with security requirements by having the IoT devices somewhere out in the field. The combined Intel SDO and StableNet® approach is an example of how this can be tackled.
In order to cope with such a large variety of system and service constellations, it is necessary to have flexible, adaptable, and secure management solutions along with skilled software teams to develop such solutions.
The software development team at Infosim is hard at work constantly evolving the StableNet® management tools to support the key requirements, while enabling partners to utilize the flexibility of the software solution to adapt to the individual Telco and enterprise requirements.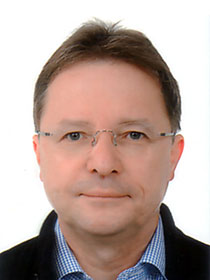 Peter Mößbauer
Strategic Alliance Manager at @ Infosim® GmbH & Co. KG
Peter Mößbauer is a Strategic Alliance Manager at Infosim® . With over 30 years of experience in the telecommunications industry, he has honed his specialization in IT-Services Management, Industrial IoT Solutions and Telco business operations.