Infosim® joins the Africa Tech Festival 2022
November 7th-11th, 2022
CTICC, Cape Town, South Africa
We are very happy to be able to join this years Africa Tech Festival with its two main events AfricaCom and AfricaTech.
We are already hard at work to make sure that our first visit is filled with lots of opportunities to introduce our industry-leading StableNet® network and service management platform.
Since this event will bring together thousands of leading technology and telecom change-makers, we are glad for every chance to meet and explore partnerships and collaborations.
You will join too? As a proud VIP village sponsor, our Infosim® team would be happy to arrange a personal appointment with you and meet up at our table in the VIP area.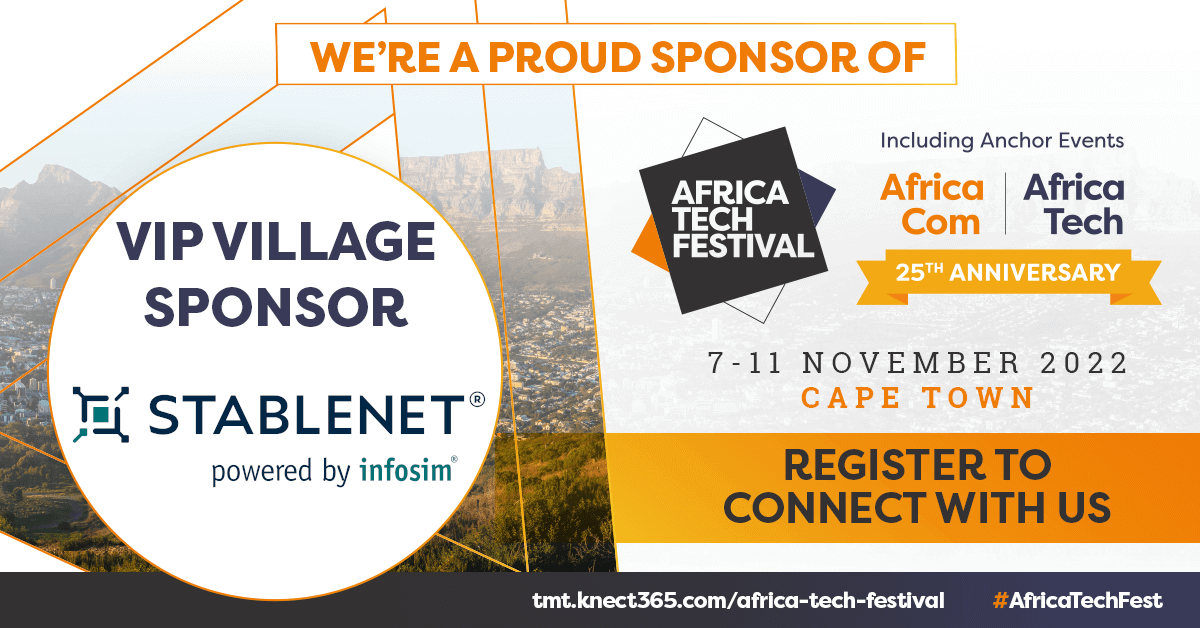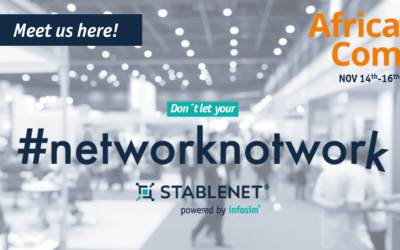 November 14th-16th 2023
Infosim® joins the AfricaCom in Cape Town! Visit our booth!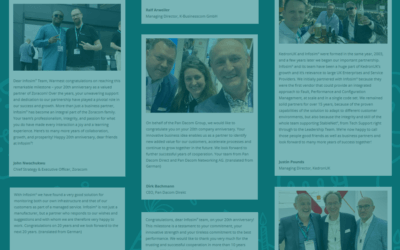 Celebrating two decades of success, we at Infosim® are excited to share our partner's & customer's well-wishes and experiences with you here.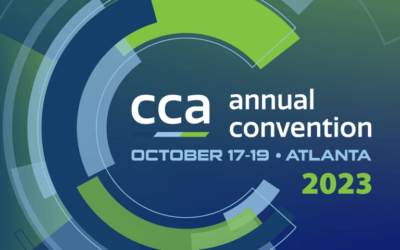 October 17th – 19th, 2023
Are you planning to go to the CCA Annual Convention in Atlanta? We will definitely be there! Come join us at booth #206 for a little chat.