Infosim® and B. Braun strengthen partnership with extension of automated network management services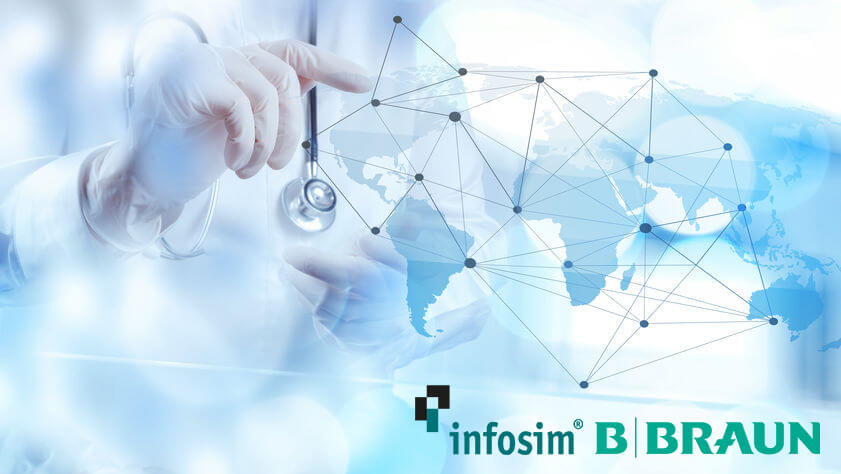 "Standardization and automation is a key factor for the IT infrastructure team at B. Braun to provide a stable global IT infrastructure that meets business requirements. Stablenet® offers us a solution that meets our requirements for managing our global network. With Infosim we have a customer-oriented partner who supports us in realizing our goals."
Würzburg/Austin/Singapur/Melsungen

– December 1st, 2020

A cutting edge manufacturer of medical technology and pharmaceutical products and services worldwide, B. Braun Melsungen AG has been using the industry-leading unified network and services management platform StableNet® by Infosim® to secure and maintain its network infrastructure. Starting immediately, the cooperation has been extended to include new services and features for automated network management.
The relationship between the two German firms began with the Phase 1 rollout in November, 2019. Since then, StableNet® has been implemented for network monitoring, backup, fault management, network automation, and REST interfaces. The most recent extension will see the inclusion of further platform functionalities, including network configuration and change management (NCCM) and external Wi-Fi measurements. With over 64,000 employees in 64 countries, B. Braun continues to demonstrate its commitment to maintaining a healthy network infrastructure.
Infosim® is a leading provider of automated Service Fulfillment and Service Assurance solutions for Telcos, ISPs, Managed Service Providers, and Corporations. Since 2003, Infosim® has been developing and improving upon StableNet® for its Telco and Enterprise customers. Infosim® is privately held with offices in Germany (Wuerzburg – Headquarters), USA (Austin, TX), and Singapore. Infosim® takes pride in the engineering excellence of its high quality and high performance products, made possible by its team of highly-skilled and committed employees. All products are available for a trial period and professional services for proof of concept (POC) can be provided upon request.
Infosim® develops and markets StableNet® , the leading unified network and services management platform with a 4-in-1 solution that combines Inventory, Configuration, Fault, and Performance Management. It is available in two versions: Telco (for Telecom Operators and ISPs) and Enterprise (for IT and Managed Service Providers). Given the many operational and technical challenges of managing distributed and mission-critical IT infrastructures, StableNet® is the vendor-independent solution in today's multi-vendor environment.
With over 64,000 employees in 64 countries, the family-owned company B. Braun is one of the world's leading suppliers of solutions for the healthcare market and provides users and patients with products and product systems for anesthesia, intensive care, cardiology, extracorporeal blood treatment, surgery or home care, as well as services for hospitals and general practitioners. In 2019, the Group generated sales of €7.5 billion.
For more Information visit our StableNet® Website
Ready for multi-vendor network management?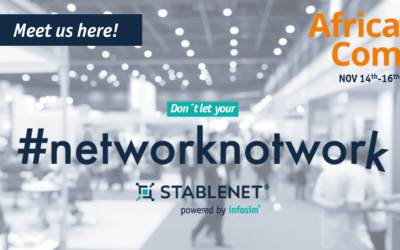 November 14th-16th 2023
Infosim® joins the AfricaCom in Cape Town! Visit our booth!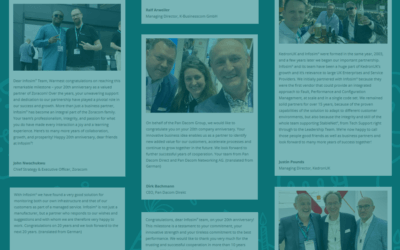 Celebrating two decades of success, we at Infosim® are excited to share our partner's & customer's well-wishes and experiences with you here.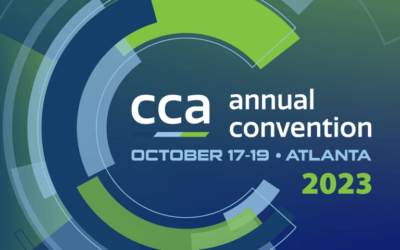 October 17th – 19th, 2023
Are you planning to go to the CCA Annual Convention in Atlanta? We will definitely be there! Come join us at booth #206 for a little chat.