StableNet® Partner Workshop 2023 – Hotel Contingent
This year's Partner Workshop is just around the corner! We look forward to welcoming you back to Würzburg on the 28th and 29th of September. To make your stay as pleasant as possible, we have reserved a certain contingent of rooms for you in a local newly opened hotel in the heart of Würzburg. You can find all information about booking the rooms here on this page. The contingent with our conditions is only available until August 15th. Please book as soon as possible!
Hotel Motel One Würzburg – All information
Addresse:
Hotel Motel One Würzburg
Paradeplatz 4
97070 Würzburg
Period:
28. + 29. September
Price per Room/Night:
89 Euro
Booking period:
The rooms at the above conditions are only available until 16.08!
Number of persons per room:
1
Breakfast per person/day:
Exclusive 15.90 Euro
Arrival & Departure Period:
Check-In from 3 pm
Check-Out until 12 pm
Cancellation:
Cancellation free of charge up to 2 weeks prior to arrival. In case of later cancellation or no-show, a cancellation fee of 90% of the room rate for the entire stay will be charged, unless your room can be resold.
"The One" Single room (non-smoking)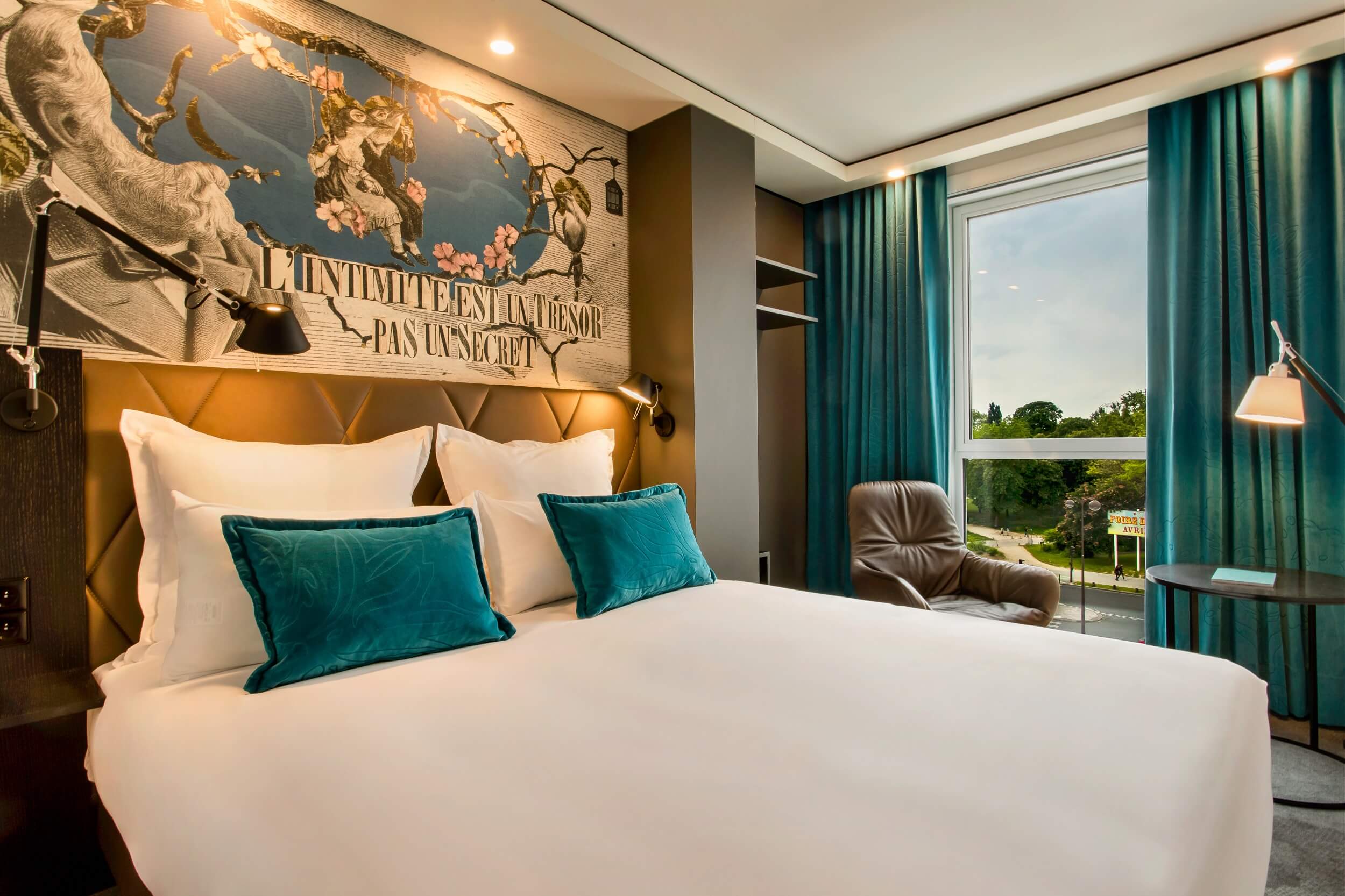 Booking a room
If you would like to book a room at MotelOne from our contingent, please fill out the allotment form and return it in completed form to the hotel by e-mail: wuerzburg@motel-one.com
(The Creditcard information can also be forwarded per phone 0931 7304960 for a safer transmission)
Please note that booking is only possible via the linked form with the keyword "INFOSIM". The rooms must be called up individually by each guest.
If you have any questions or problems with the booking, please contact MarketingHQ@infosim.net.
Travel information
If you arrive by public transport, you can get to us from the Central Station with bus lines 14, 114, 214 or 29. The stops are "Philosophisches Institut" or, on the 29, the stop "Magdalene-Schoch-Straße". The ride takes about 25 minutes.
Check-in at the hotel is only possible from 3 pm. Of course you have the possibility to store your suitcases in our building. There will be time to check in at the hotel before the evening programme.
The same bus connections will take you to the hotel. You can get off at the "Mainfrankentheater", which is 500m from your hotel. The ride takes about 20 minutes.