Managing End-to-End VoIP Networks using StableNet®
StableNet® is a unified End-to-End Service Quality Management platform, and therefore takes a customer-centric approach to the service assurance monitoring infrastructure, performance, and fault management in a single solution.
This White Paper provides details on how to engineer a complete End-to-End VoIP service monitoring and reporting solution with StableNet®.
This White Paper offers 19 best practices covering all areas of VoIP Management, including:
VoIP Performance Management
WAN & QOS Management
The Holistic End-to-End Picture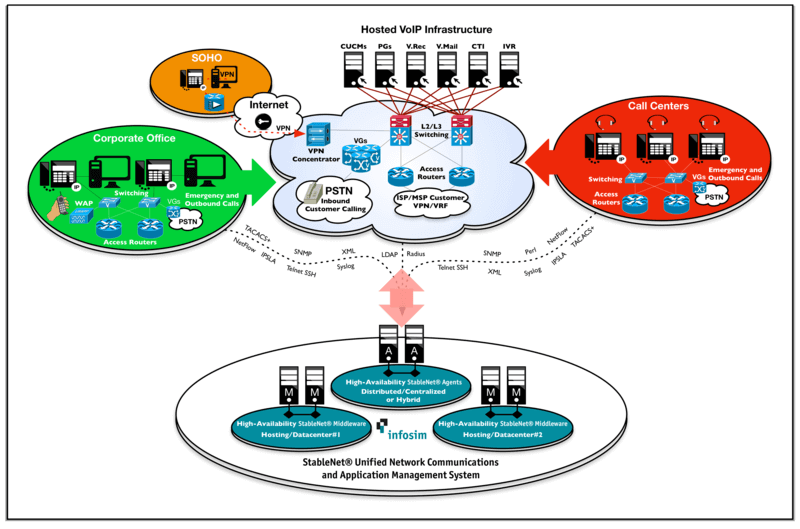 Dietzenbach, May 14th, 2019
Our partner Controlware, based in Dietzenbach, Germany, published a press release about their cooperation on network and service management solutions with Infosim®.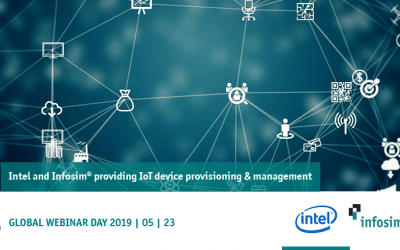 Join Richard Kerslake, IoT Program Director with Intel, and Dr. David Hock, Director of Research with Infosim® for a live webinar to find out more about our solutions in collaboration with Intel on IoT device provisioning and management.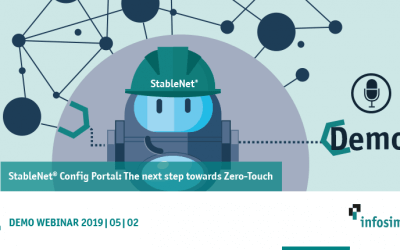 Join our colleague Benedikt Pfaff, Consultant and Presales with Infosim®, for a webinar on our StableNet® Config Portal.