Five Steps to Building Visibility and Control of your Cloud Infrastructure
StableNet® Solution Brief
There are many aspects to managing a cloud hosting environment. This Solution Brief explains the Five Steps to Building Total Visibility and Control of your Cloud Infrastructure using StableNet®.
WAN Access to your Cloud Environment
LAN Infrastructure Interconnectivity
The Secure Infrastructure Environment
The Physical & Virtual Hosting Platforms
Application Performance Monitoring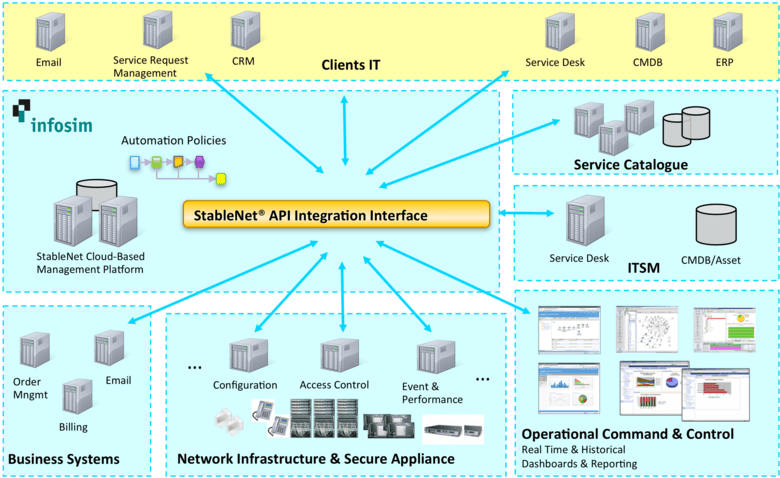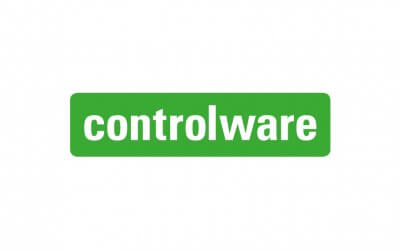 Dietzenbach, May 14th, 2019
Our partner Controlware, based in Dietzenbach, Germany, published a press release about their cooperation on network and service management solutions with Infosim®.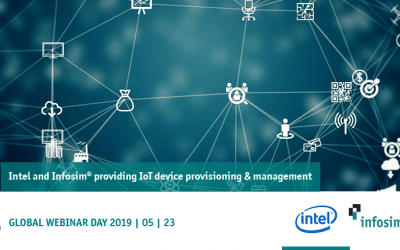 Join Richard Kerslake, IoT Program Director with Intel, and Dr. David Hock, Director of Research with Infosim® for a live webinar to find out more about our solutions in collaboration with Intel on IoT device provisioning and management.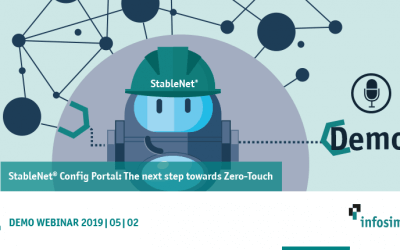 Join our colleague Benedikt Pfaff, Consultant and Presales with Infosim®, for a webinar on our StableNet® Config Portal.