StableNet® Blog
Regular posts on all things StableNet® from a sales, techie, or marketing perspective StableNet® Blog
Regular posts on all things StableNet® from a sales, techie, or marketing perspective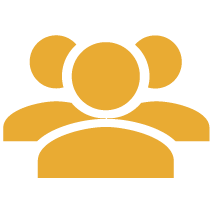 Integration and Automation:

Translating Lessons Learned from the Telco Market into Enterprise
Heritage in Telco
As the UK Partner of Infosim® for over 13 years, KedronUK has worked with major Service Provider OSS teams, integrating the Fault, Performance and Activation capabilities of StableNet® into their OSS and BSS stacks.
This is never a rinse and repeat exercise, as every business has a unique technology ecosystem and delivers a distinct combination of services to varied customer bases.
We have learnt that it's important to understand the Service Provider's business, its operational teams, business objectives and also what is important to their customers. This allows us to make sure we are not just integrating because it makes technical sense, but so it deliver real business outcome value.
Translating to the Enterprise Market Space
With API-first development now widely accepted as the norm from Enterprise software to consumer fitness apps, it's no wonder we've been busier than ever having the same conversations with our Enterprise Customers.
ITOps and SecOps teams within large Enterprise are building their technology stacks out. Making sure they are leveraging integrated workflows between vendor technologies and then applying automation / playbooks that makes sense for their own unique business.
StableNet® has always been built on a Service Orientated Architecture and this provided a platform ready for the API-first approach, before that was even a thing! Couple that with its vendor agnostic Network Automation capabilities, including Zero Touch Provisioning, and StableNet® is a platform capable of being the backbone of an interconnected approach to End-to-End Service Assurance.
We feel that many Network and Service Management vendors that have been predominantly working in the Enterprise space are playing catchup here, they've built the API's but don't have the benefit of the experience of actively working with real world Customer Teams, to make use of the technical possibilities.
We believe there is a genuine opportunity for us to take the experience of working with StableNet® within Service Providers and Telco's and apply that knowledge and into Enterprise Customer situations.
Where does it make sense to integrate in the Enterprise?
Below are some areas where we are currently having active integration conversations with Enterprise Customers in the UK:
ITSM platforms – Service Desks are an obvious place to start. When separated we have a separation of what people report and what technology reports. Therefore, there is naturally duplicated efforts in acknowledgement and assignment and missed opportunity to enrich and correlate information.
Example Vendors: ServiceNow, BMC Helix etc
DHCP, IP Address Management and DNS Management Tools – Whilst StableNet® has its own Resource Management capabilities, often customer have a sophisticated solution already in place working well. It therefore makes sense for provision solutions such as StableNet® to be served configuration information such as IP Address from that platform as part of its automated deployment workflow.
Example vendors: Infoblox
Element Managers – Many new infrastructure technologies such as Cloud based WIFI controller, SDN and IoT are provider with their own Element Manager and often Customers find themselves with too many tools to manage and no real end to end picture. Whilst recognising some vendor specific benefits to the element manager itself it often makes sense to bring fault and performance information together a single solution via integration.
Example vendors: Cisco ACI, Meraki
Business Reporting – Most Management platforms have integrated reporting, but what about when IT information needs sharing with the business they already a specific reporting or dashboarding solution? The ability to take the IT data and send it Northbound in a format that works for everyone is an important and often overlooked requirement.
Example vendors: Grafana, Elastic
Finally..consolidate before you integrate
I'll close this post with one important last point, before you get to the integrate stage, there is a lot of value in simplification, by looking at opportunities to consolidate your tooling. StableNet® helps KedronUK achieve this for its customers because of its ability to work across multi vendors, multi cloud and multiple technology domains. Once that's complete, managing integration and workflow across carefully selected key vendor technologies becomes an achievable project with easily calculated Return on Investment.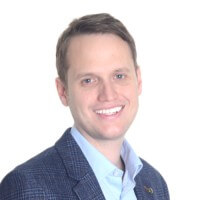 Justin Pounds
Business Development Director @ KedronUK
Justin has worked at KedronUK since 2005 consulting with some of UK's Largest companies helping them get the visibility they need for their IT Operations and Cyber Security requirements. As Business Development Director Justin is focussed on strategic growth of KedronUK with particular emphasis on Sales Marketing and Key Partnerships.