 StableNet® Blog

Regular posts on all things StableNet® related from a sales, techie, or marketing perspective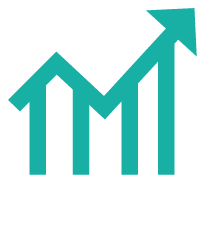 Features, trends and new product development

The StableNet® Portal – New Features and Functionalities
Recently we talked to our Development Team about the current progress of the new web-based "StableNet® Portal". The work and the achievements they have made continue to impress so we wanted to share a bit of what's been going on. The main focus in the development of the GUI is user-friendliness, technical reliability and speed. So, let's have a closer look at what you can already expect along with the plans for continued development and improvement of the StableNet® Portal.
With the release of StableNet® 11, we developed and released the web-based "StableNet® Portal". The StableNet® Portal has the advantage of being easier to use as the previous web portal and also offers more comprehensive design options. The main advantage, however, is that no client needs to be installed and users can log in directly to the web portal. Also, in the course of the release of StableNet® 12, further functions from the rich client and the previous web portal have been implemented in the StableNet® Portal and even more improvements have been made to the user interface. The StableNet® Portal is not aiming to merely achieve "feature parity" with the older web portal (and indeed the Rich Client). It is designed from the ground up to be quicker, leaner, easier and more pleasing to use, and above all more powerful.
So what is new in the portal?
With the new StableNet® 12 release we have once again expanded the portfolio of new features and functions that are only available in the new web portal:
Template Editor
Device Dashboard
Weather Map Editor including the new
URL Tooltip Editor
Device Analyzer and much more…
We have also made improvements to the usability and user-side experience. There are for example two different views implemented: the editor-mode and the read-only mode. We have focused on a GUI that is clear and easy to use.  
Guided Tours
through the user interface are there to help users find their way around quickly.
The new StableNet® Portal is based on Angular, unlike the previous web portal. Angular is an open source front-end framework for developing dynamic, modern and scalable web applications. The extensive libraries include a variety of functions and development tools to create, develop and design the code. This is what really forms the basis of the StableNet® Portal. Angular is one of the most popular JavaScript frameworks and provides shorter development time, easy testing, improved data architecture and a richer user experience by reducing unnecessary code and fast programmability.
Your Feedback is always welcome!
Currently, we are focusing on consistently adding features and functionalities to the StableNet® Portal through new Service Packs. An important part of this process is the support from our StableNet® customers and partners. Any kind of feedback helps us to further improve and advance the portal.
We offer insights into the StableNet® Portal in regular events for our StableNet® partners and customers such as the monthly Snapshot webinars, the quarterly meet-ups and regular tutorials and demos. Also, if you don't want to miss a new service pack and want to stay up to date with the latest StableNet® news, you can sign up for our monthly newsletter (for Partner and Customer).