 StableNet® Blog
Regular posts on all things StableNet® related from a sales, techie, or marketing perspective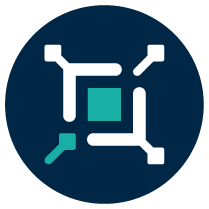 StableNet® behind the scences
Infosim® – 20 Years Full of Success
This year is a very special year. This year Infosim® celebrates its 20th anniversary! On this special occasion, we want to take a moment to not only reflect on the journey, but to also congratulate everyone who has been involved in the success of the company.
We took the opportunity to reach out to our three founders Dr. Stefan Köhler, Marius Heuler and Matthias Schmid to hear what they had to say. So let's take a trip through the past together and have a short look at the origins of Infosim®:
The beginnings of Infosim®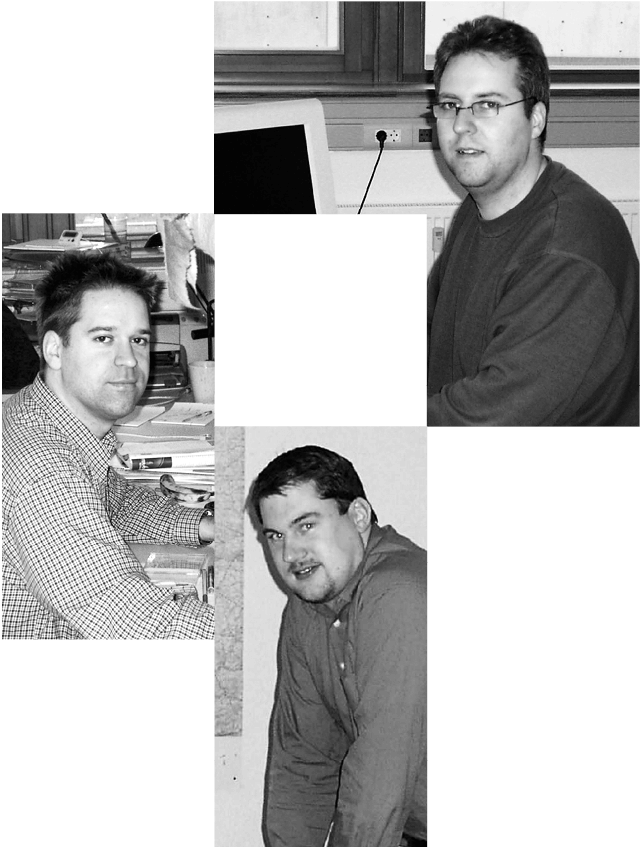 The founders (from top to bottom): Dr. Stefan Köhler, Matthias Schmid, Marius Heuler
The story starts like probably every good start-up story: with an idea and a vision.
The three met at the Computer Science Department of the University of Würzburg, just a few meters away from our current headquarters. There, the idea was born to improve IP network data flow in terms of its organization, distribution and mangement by focusing on vendor independence. A short time later, the vision became reality.
The technological environment at that time looked very different from today. We are talking about a time when Windows XP was the latest Microsoft version and flip phones were all the rage.
At the time, in Würzburg there were no IT companies. To work as a computer scientist, you had to move to bigger cities like Munich or Berlin. This was also a driving factor to start a company here in Würzburg.
Over the past 20 years, Infosim® has developed into a leading software manufacturer. Besides their main product "StableNet®", the vendor-indepedent 4-in-1 network & service management platform, Infosim® also offers individual software development. Part of the Infosim®-Group is also the subsidiary Anaptis, whose focus is on the development of ERP software and solutions. With the recent start-up "praqtics" looking to facilitate information exchange amongst recycling firms to strengthen the circular economy, Infosim is well-positioned to continue the journey into the future.
"We have worked incessantly to adapt the product to the constantly-evolving markets needs."
(CEO, Dr. Stefan Köhler)
About luck, our customers and the team
In Germany, about 80-90% of startups fail within the first three years1. And Infosim® was also not spared it's share of difficult challenges during the first years as a startup.
Especially during this time, says CEO Stefan Köhler, luck played a central role: the right customers at the right time with the right team. From the very beginning, they put the needs of customers and the market at the center of product development, and they have stayed true to this strategy to this day.
"We don't think we know things better than our customers," says CTO Marius Heuler. "Only through the honest feedback of our customers we were able to make our product so successful."
Of course, the market has changed completely over the last few years. As new technologies come along, old ones disappear (sometimes quickly, though often over years and even decades). So StableNet® is always adapting to these changes, even as the core promise of a unified solution has always remained the same.
Würzburg – More than just our birthplace
The Infosim® roots run deep in Würzburg. We are proud to have become an increasingly renowned employer in the region. Therefore, it was not without reason that we decided to build our new Infosim® headquarters here in Würzburg in 2017. But above all, "the construction of this building has created a place where we can work together perfectly as a team," says Matthias Schmid, Director of Solution Engineering.
This commitment is also reflected in the now more than 9 years of sponsoring our local handball club, the "Würzburger Wölfe", which we regularly enjoy watching live.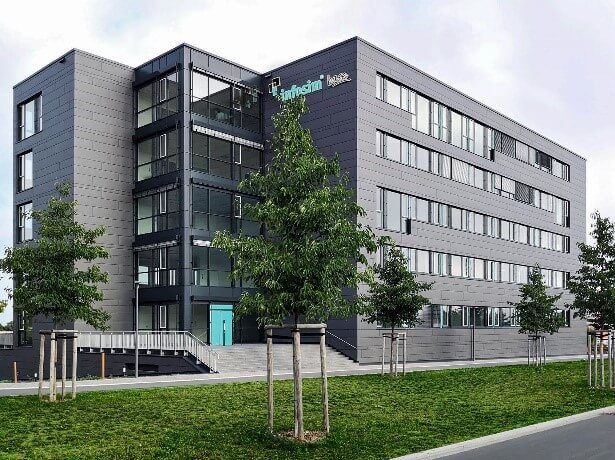 The Infosim® HQ in Würzburg
"You can only be successful at a certain level when you have the right team behind you." (CEO, Dr. Stefan Köhler)
Infosims®'s core identity
A lot can change in 20 years and yet Infosim®'s core identity has always remained the same.
Despite the company's healthy growth, Infosim® has always retained its corporate culture: a stable working environment, open-door policy and an open ear for new ideas, says Matthias Schmid. This family-like working relationship is also reflected in the loyalty of our long-time employees to the company.
As a technology company, we have always tried to remain curious, innovative and technology-oriented during these 20 years. This is what drives our research department to regularly engage in projects with universities and research institutes in an attempt to find best practices and expand our field of development. With our in-house startup praqtics, we are busy developing a platform-based ecosystem for the circular economy.
As a spin-off of the University of Würzburg, innovation is in our blood. We are proud to still work closely with the University of Würzburg and to give students the opportunity to demonstrate their knowledge and skills in a practical way.
Proud and grateful; that's how all three describe in unison what 20 years of full success feels like.
In the early years, none of them would have believed that they would one day grow so large and be so successful. It is a testament to their vision and fortitude that Infosim® has established itself not only as an important employer in the region but also internationally as a leading software manufacturer for network management and as a service provider in the ERP sector.
In the coming years, we want to build on this success and expand our locations internationally in addition to Germany, Singapore and Texas. Here's to the next 20 years…!
"You have to try and you have to experiment if you are on the right track. If not, you have to accept that you made a mistake and and adapt. Up to now, I think we have done a good job and I hope we will do the same job in the future."
(CEO, Dr. Stefan Köhler)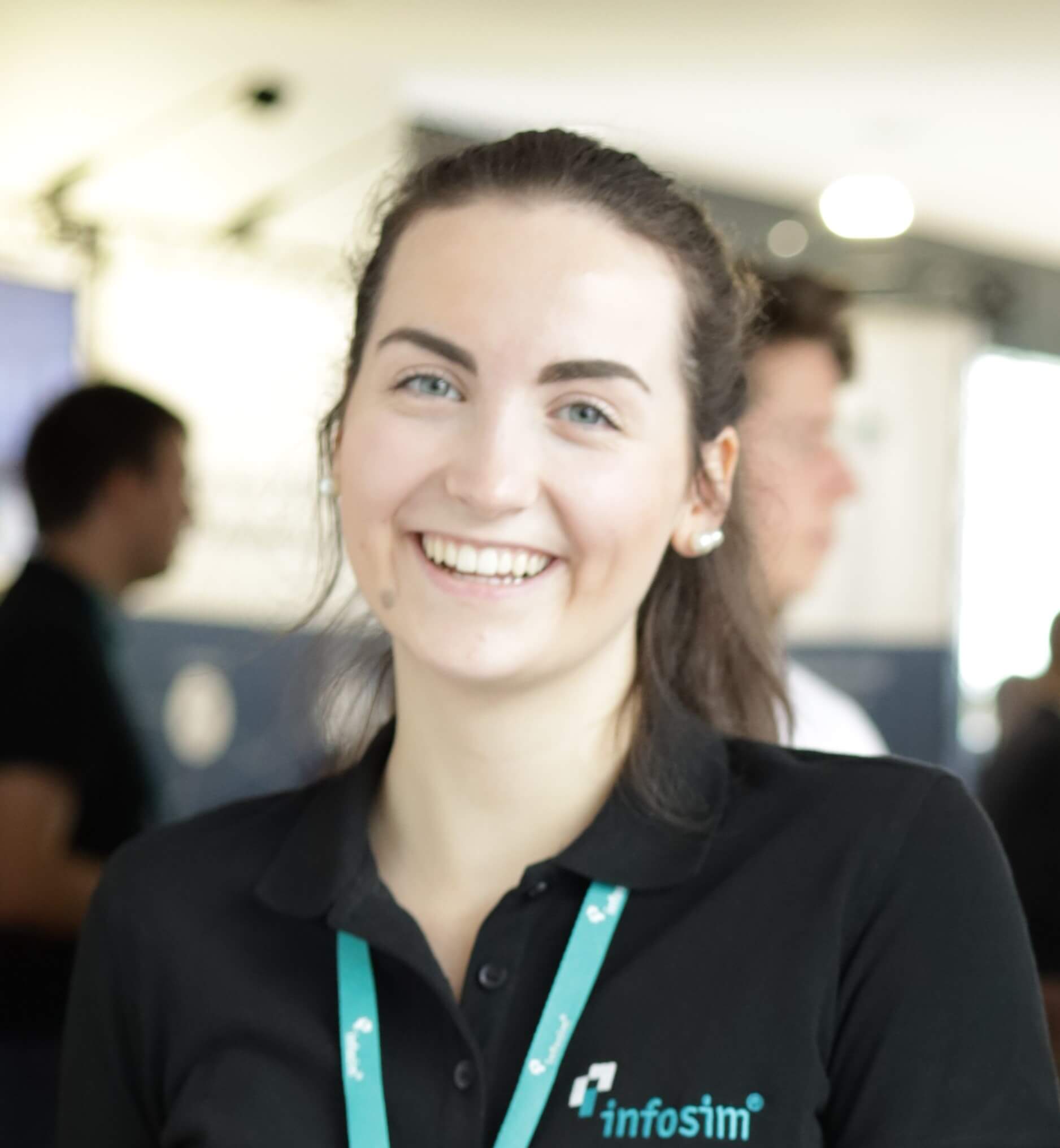 Melanie Weber
Marketing Project & Content Creation Manager @ Infosim® GmbH & Co. KG
Melanie graduated with a Bachelor of Science in Media Communication at the University of Würzburg. With her university background in planning, creating and realizing creative media content, she is mainly responsible for content creation at Infosim® and supports the planning and realization of marketing related projects.