Our valued partners and customers chime in on the 20th anniversary of Infosim®
Celebrating two decades of success, we at Infosim® know how critical our partners and customers have been in bringing us where we are today. We extend our heartfelt gratitude to everyone who has been part of our journey and contributed to our achievements, and we're excited to share their well-wishes and experiences with you here.
Congratulations, dear Infosim® team, on your 20th anniversary! This milestone is a testament to your commitment, your innovative strength and your tireless commitment to the best performance. We would like to thank you very much for the trusting and successful cooperation in more than 10 years together! We have achieved great success and built and expanded a strong partnership. On the occasion of this special anniversary, we wish you the best of luck in the future and look forward to the next 10 years together! Happy Birthday and Happy Partnering. (translated from German)
Elmar Prem
CEO, NetDescribe GmbH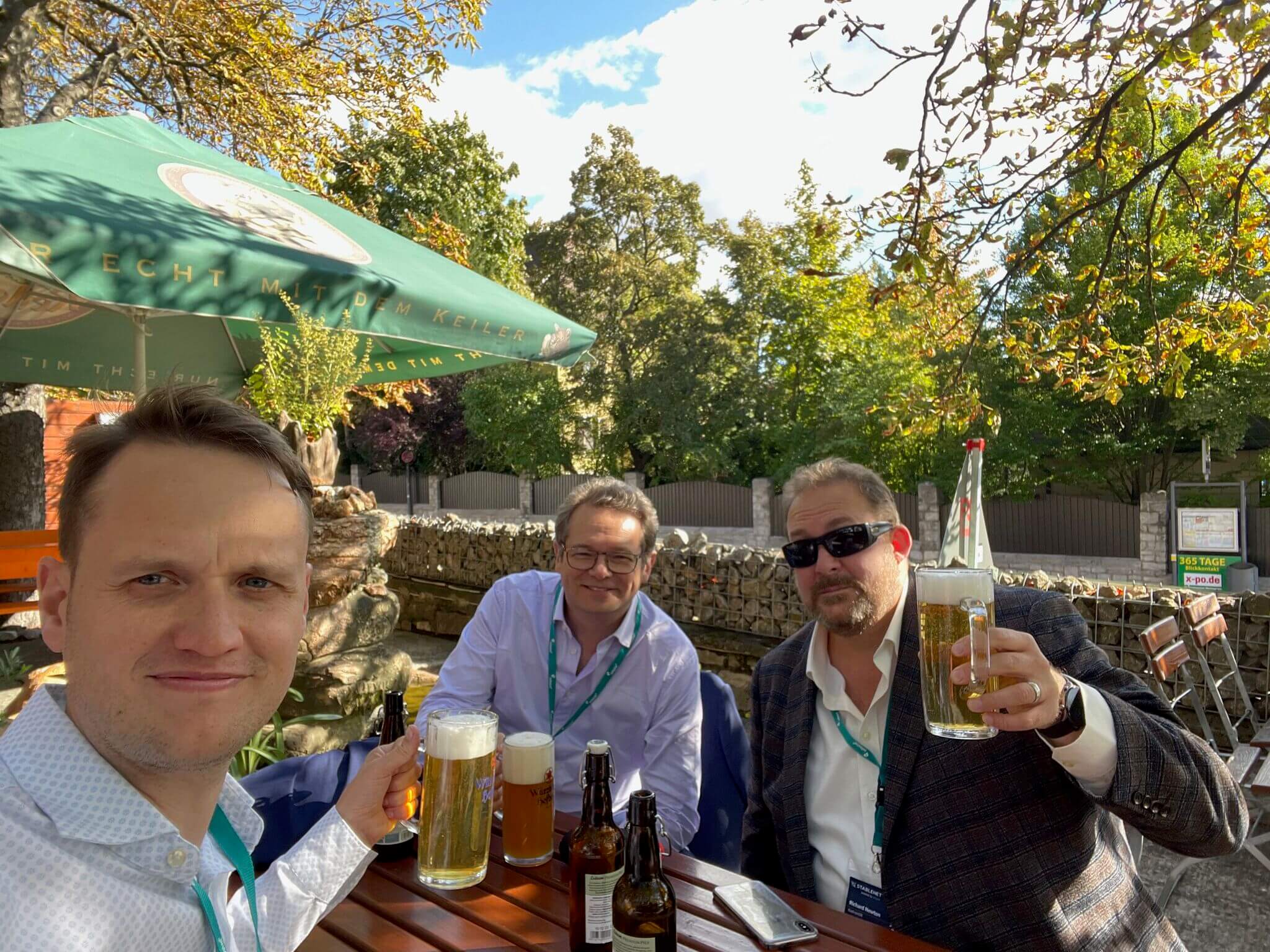 KedronUK and Infosim® were formed in the same year, 2003, and a few years later we began our important partnership. Infosim® and its team have been a huge part of KedronUK's growth and it's relevance to large UK Enterprises and Service Providers. We initially partnered with Infosim® because they were the first vendor that could provide an integrated approach to Fault, Performance and Configuration Management, at scale and in a single code set. We remained solid partners for over 15 years, because of the proven capabilities of the solution to adapt to different customer environments, but also because the integrity and skill of the whole team supporting StableNet®, from Tech Support right through to the Leadership Team. We're now happy to call those people good friends as well as business partners and look forward to many more years of success together!
Justin Pounds
Managing Director, KedronUK
Happy anniversary, Infosim
®
! For more than a decade, we've been building a strong and professional relationship together, and I must say, it's been quite the journey! Your team's dedication to professionalism and excellence has been unwavering, and it's been an absolute pleasure serving our customers side by side. Throughout this long-lasting partnership, I've been impressed by the exceptional talents and unwavering commitment of the Infosim
®
team. Your engineers, Account Managers, and every single member of your organization have consistently gone above and beyond to deliver top-notch service and cutting-edge solutions to our clients. Here's to many more years of shared success, growth, and exciting projects together. Let's keep pushing the boundaries of innovation, setting new benchmarks, and achieving even greater heights!
Dragos Ströscu
Executive Director, Datanet Systems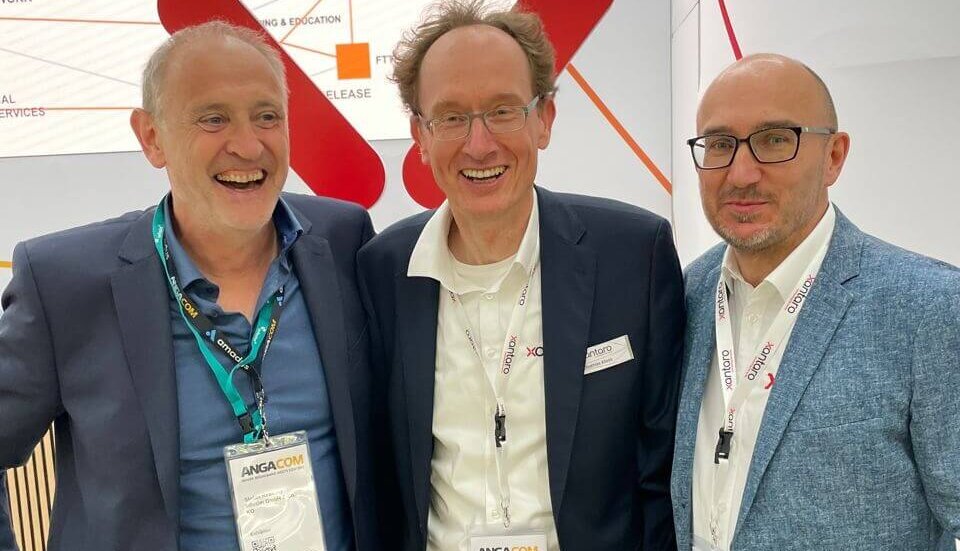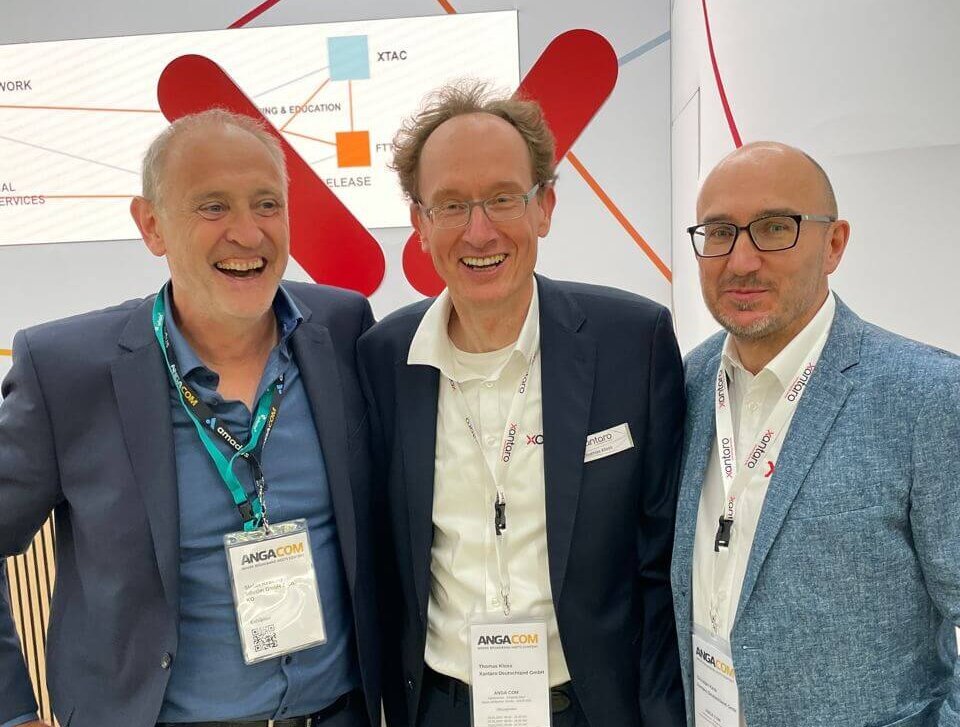 Congratulations to the Infosim
®
Team for 20-years of innovation. With StableNet
®
, Infosim
®
has established a market leading solution to manage service quality and optimize user experience in large-scale and complex network environments. From its inception until today, the Infosim
®
team has demonstrated its excellence in understanding customer needs and developing solutions to address these needs. As a partner we appreciate the down-to-earth attitude of everyone at Infosim
®
in working together to help our customers leveraging the innovation of the StableNet
®
suite. It has always been a pleasure to work together with Infosim
®
and we are looking forward to continuing our journey. All the best for the future!
Gerold Arheilger
Founder & CEO, Xantaro Group
The BREKO Association is very happy to have Infosim® among its members. Infosim® helps numerous industries worldwide in building, operating and monitoring sustainable network infrastructures. This kind of support is particularly valuable for our member companies that are building fiber-based telecommunications infrastructures in Germany.
Daniel Seufert
Senior Manager Membership Care & Development, BREKO Bundesverband Breitbandkommunikation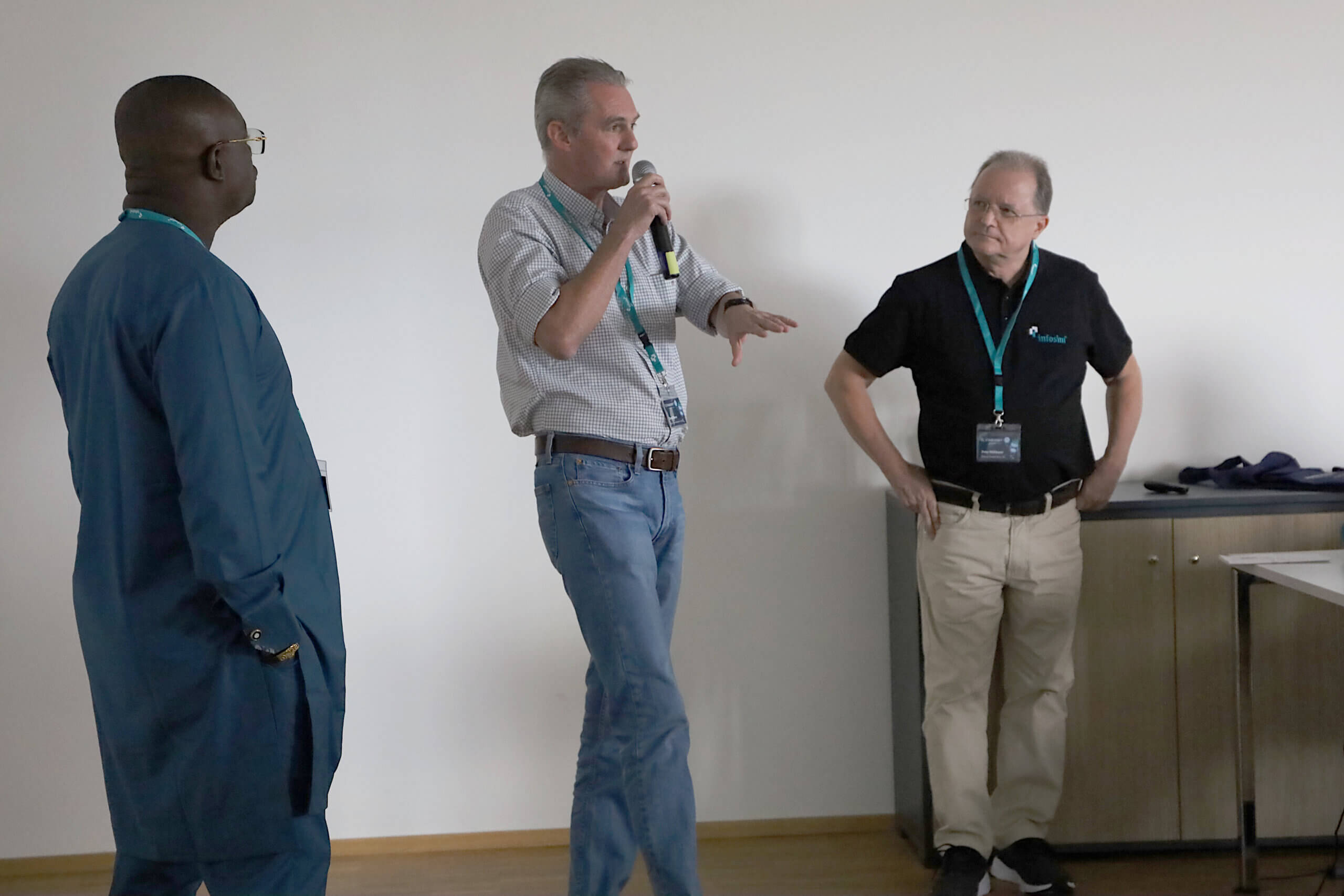 Infosim
®
Team, Congratulations on your 20 Year Milestone, it has been a great pleasure working with you over the last few Years and I hope it continues to develop in the coming years. Let's create additional opportunities for Trace Network Operations and Infosim
®
in Southern and East Africa.
Darryl Theron
Managing Director, Trace Network Operations (Pty) Ltd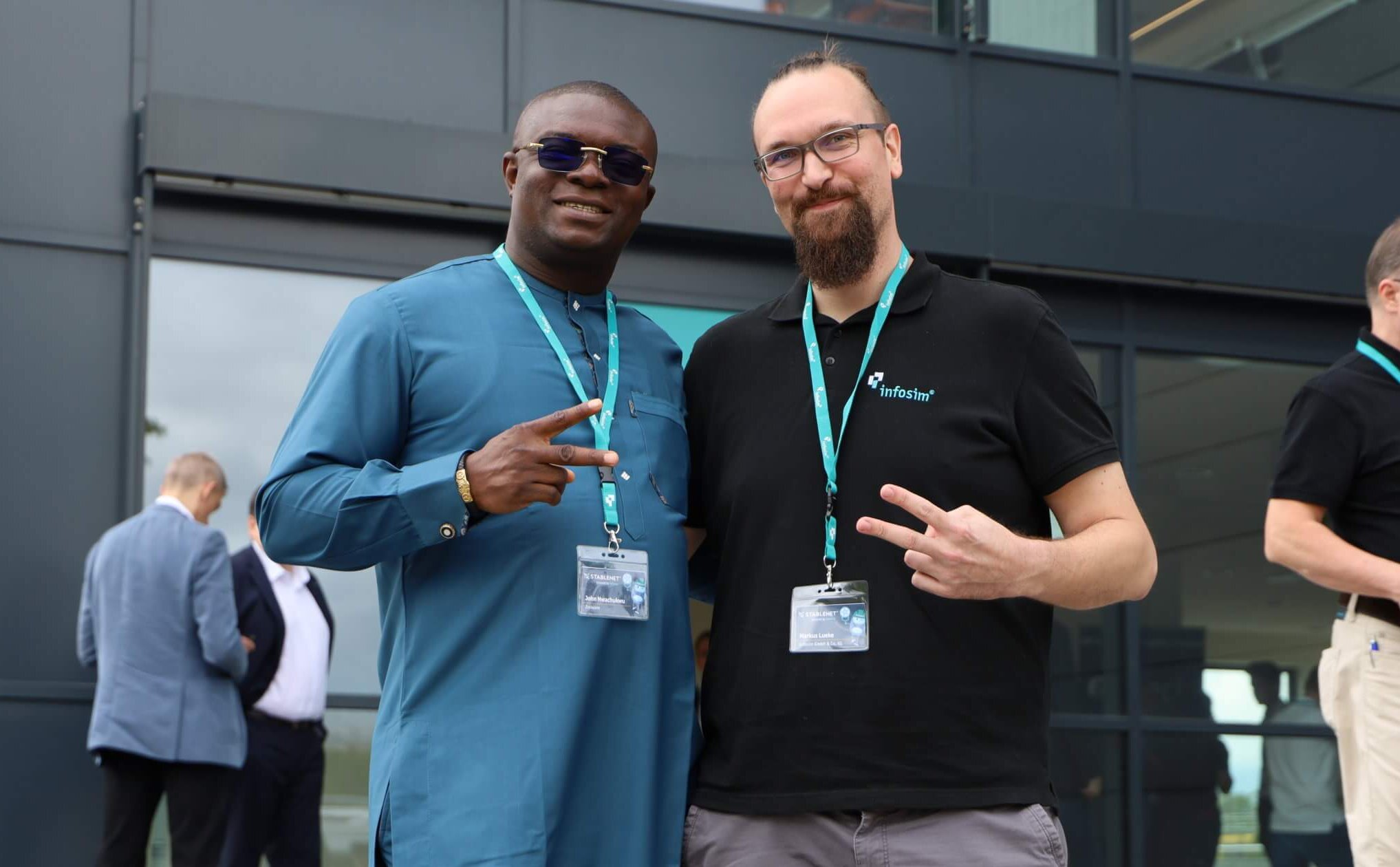 Dear Infosim
®
Team, Warmest congratulations on reaching this remarkable milestone – your 20th anniversary as a valued partner of Zoracom! Over the years, your unwavering support and dedication to our partnership have played a pivotal role in our success and growth. More than just a business partner, Infosim
®
has become an integral part of the Zoracom family. Your team's professionalism, integrity, and passion for what you do have made every interaction a joy and a learning experience. Here's to many more years of collaboration, growth, and prosperity! Happy 20th anniversary, dear friends at Infosim
®
!
John Nwachukwu
Chief Strategy & Executive Officer, Zoracom
With Infosim® we have found a very good solution for monitoring both our own infrastructure and that of our customers as part of a managed service. Infosim® is not just a manufacturer, but a partner who responds to our wishes and suggestions and with whom we are therefore very happy to work. Congratulations on 20 years and we look forward to the next 20 years. (translated from German)
Philip Gördt
CEO, concentrade GmbH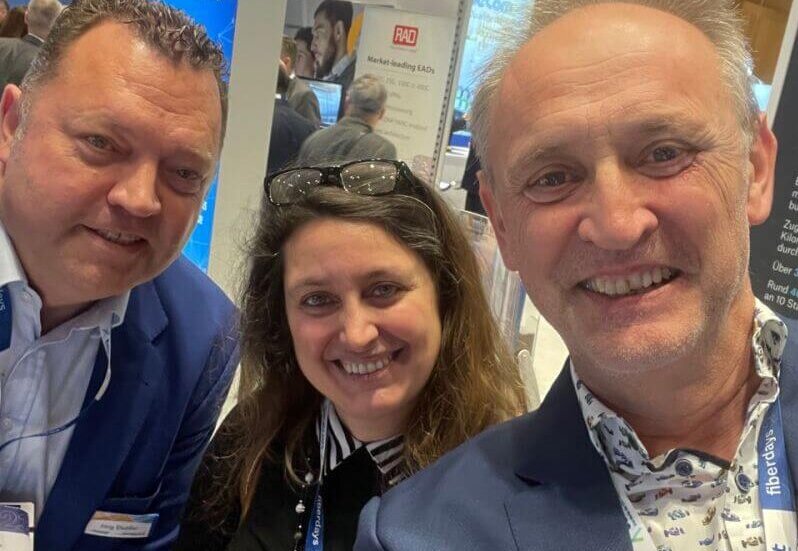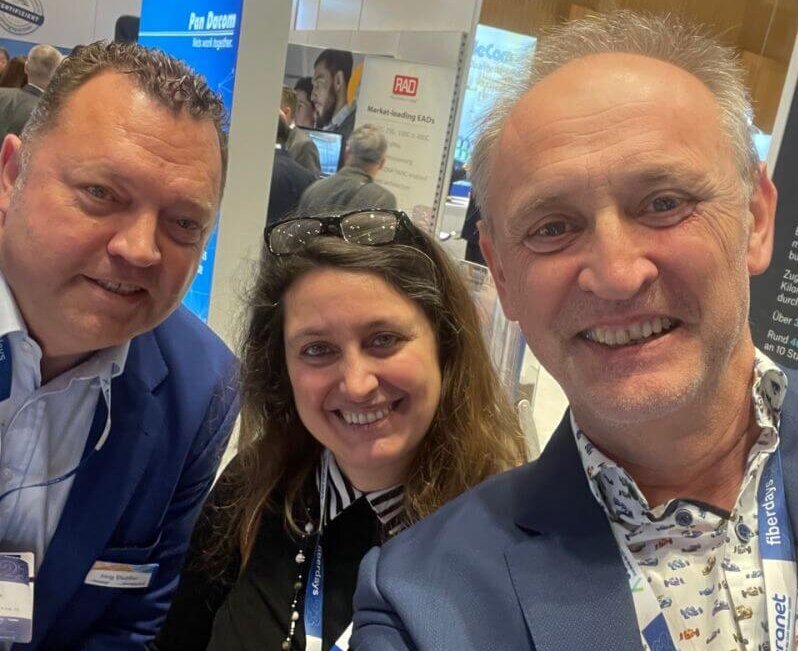 On behalf of the Pan Dacom Group, we would like to congratulate you on your 20th company anniversary. Your innovative business idea enables us as a partner to identify new added value for our customers, accelerate processes and continue to grow together in the future. We look forward to further successful years of cooperation. Your team from Pan Dacom Direct and Pan Dacom Networking AG. (translated from German)
Dirk Bachmann
CEO, Pan Dacom Direkt
With Infosim® we have an innovative and reliable partner at our side with whom we have successfully implemented numerous projects. We are pleased about the good and intensive cooperation and congratulate you on the 20th company anniversary and wish you every success in the future. (translated from German)
Ralf Arweiler
Managing Director, K-Businesscom GmbH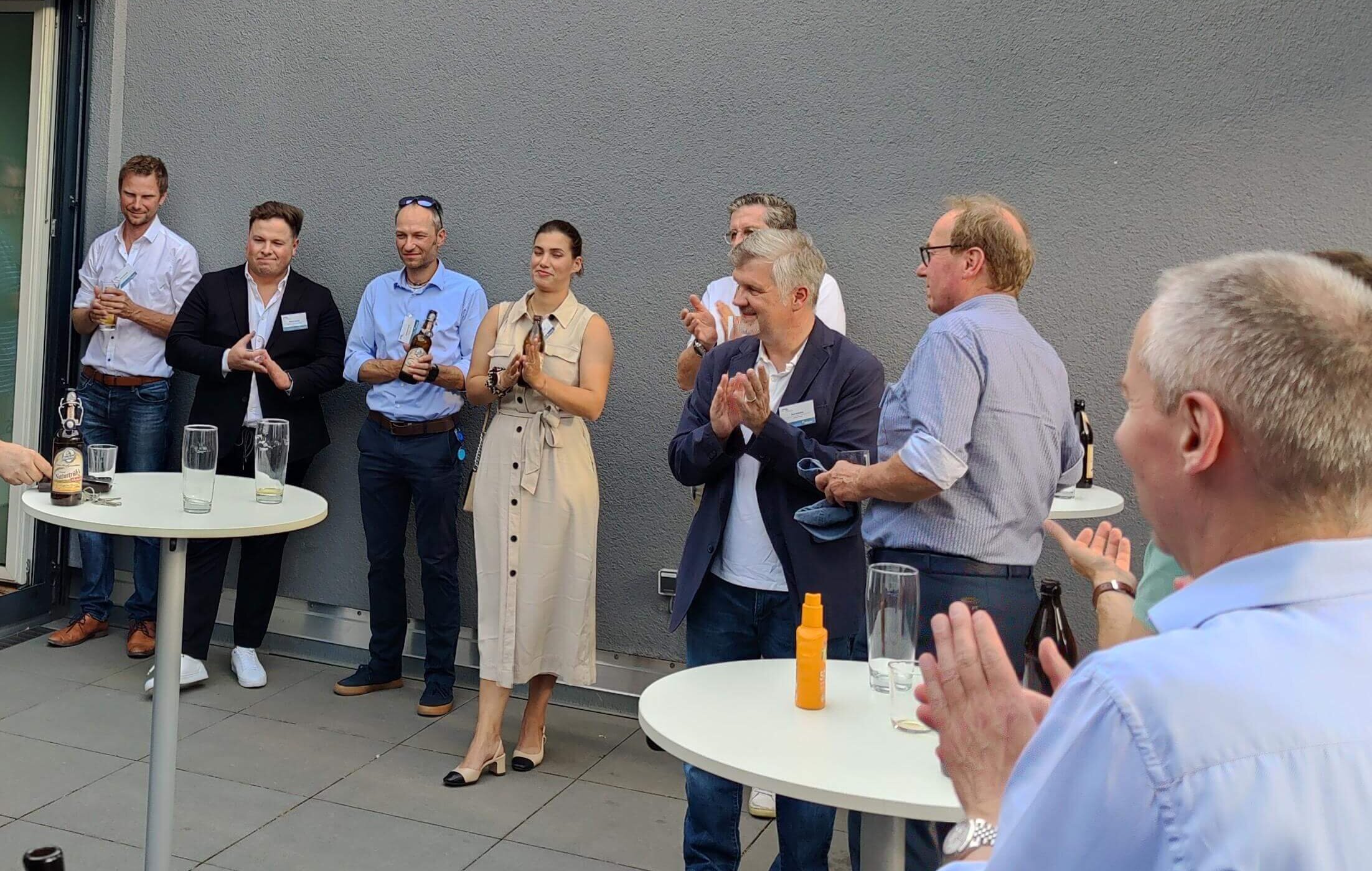 Our VATM member company Infosim GmbH & Co. KG has a leading role in the world market with a product "Made in Germany", which makes us particularly proud. Especially the proximity to universities, the synergies with academic research projects and the close contact with research institutes testify to Infosim®'s unconditional will to innovate. And as Germany's telecommunications industry association, we are certain that our member company Infosim® will continue to make a significant contribution to increasing productivity in the telecommunications industry in the future.
Dr. Frederic Ufer
Managing Director, VATM
StableNet® is one of our core systems in network operation and network planning and accordingly we attach great importance to the product and the associated services. The cooperation with Infosim® and their partners is consistently positive. Our concerns are taken seriously and transparently compared between us. (translated from German)
Markus Ilka
Head of Digitalization & IT, NetCom BW GmbH
Infosim
®
has always been a dependable partner in all areas. We use the knowledge and skills to extend our existing ERP or CRM system with more functionalities and thereby optimize existing processes in our company and thus achieve greater efficiency. We wish Infosim
®
every success for the next 20 years and a continued very good cooperation.
Matthias Schrauth
Director Global Sourcing & Materials, ATG Luther & Mälzer GmbH
*The above photos of our partners are not neccessary pictures of the person providing the quotes.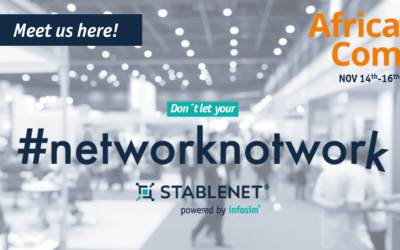 November 14th-16th 2023
Infosim® joins the AfricaCom in Cape Town! Visit our booth!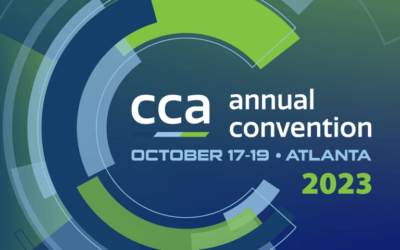 October 17th – 19th, 2023
Are you planning to go to the CCA Annual Convention in Atlanta? We will definitely be there! Come join us at booth #206 for a little chat.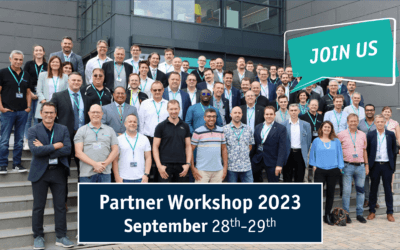 September 28th – 29th, 2023
Infosim® is excited to invite all partners to the annual StableNet® Partner Workshop 2023 to be held on September 28th/29th.