Visit Infosim® at TM Forum Digital Transformation World 2023
September 19th – 21th, 2023
Copenhagen, Denmark
TM Forum is leading the industry in defining the building blocks for new operating models, impactful new partnerships, and advanced software platforms, unlocking the value of data to create nearly endless opportunities for players across the communications ecosystem.
We are proud TM Forum partners and are happy to be regularly joining the Catalyst program – and even winning awards for our joint projects.
This year, we are excited to connect with fellow industry professionals and showcase our automated network & service management solution StableNet®.
You will join this fair too? Then let's meet in the Catalyst area in hall C3 (kiosk: M6, Area: Innovation Zone 1)!
To ensure a productive and informative visit, you can schedule an appointment with us by filling out the form below.
Happy to see you soon!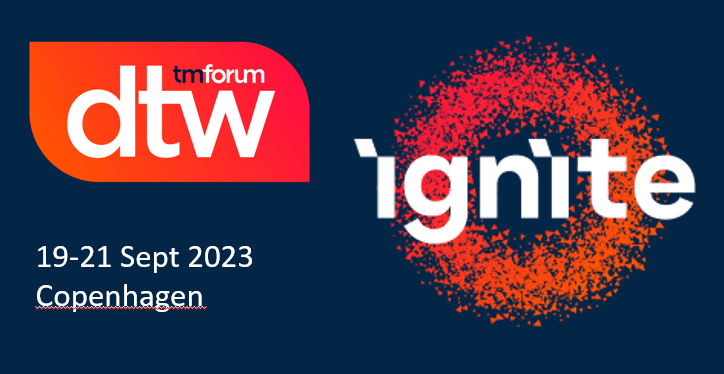 Also stay tuned for our participation on the Metaverse Moonshot Catalyst: "Autonomous networks hyperloops – Phase IV".
Together with numerous partners, we are investigating the advantages of a so-called "Virtual Command Centre" (VCC for short) in which, among other things, digital twins are made available via a metaverse. We also take into account the topic of managed services and examine the offer of the VCC as a service (VCCaaS; Virtual Command Center as a Service).
The corresponding use cases and types of end users include:
Disaster Handling : DHVCC (earthquake, tsunami, etc.)
Mission Critical : MCICC (e.g. nuclear, mines, healthcare etc.)
Data Center Optimization : DCOCC (central, near or far edge DC)
We are looking forward to this exciting project, where we from Infosim® can contribute our work from different areas, such as visualisation, monitoring, artificial intelligence, OpenAPIs or telemetry.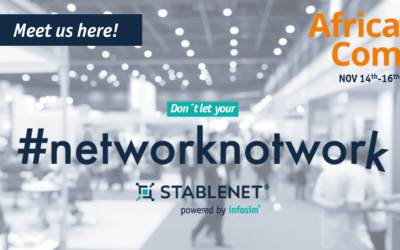 November 14th-16th 2023
Infosim® joins the AfricaCom in Cape Town! Visit our booth!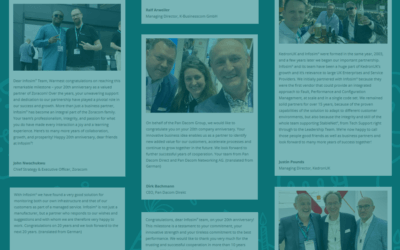 Celebrating two decades of success, we at Infosim® are excited to share our partner's & customer's well-wishes and experiences with you here.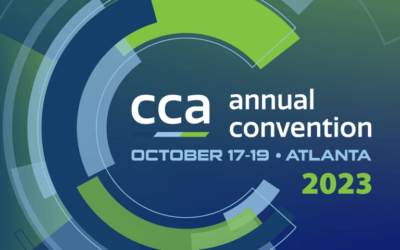 October 17th – 19th, 2023
Are you planning to go to the CCA Annual Convention in Atlanta? We will definitely be there! Come join us at booth #206 for a little chat.