Infosim® and MTN Group formalize partnership to ensure network quality and availability with StableNet®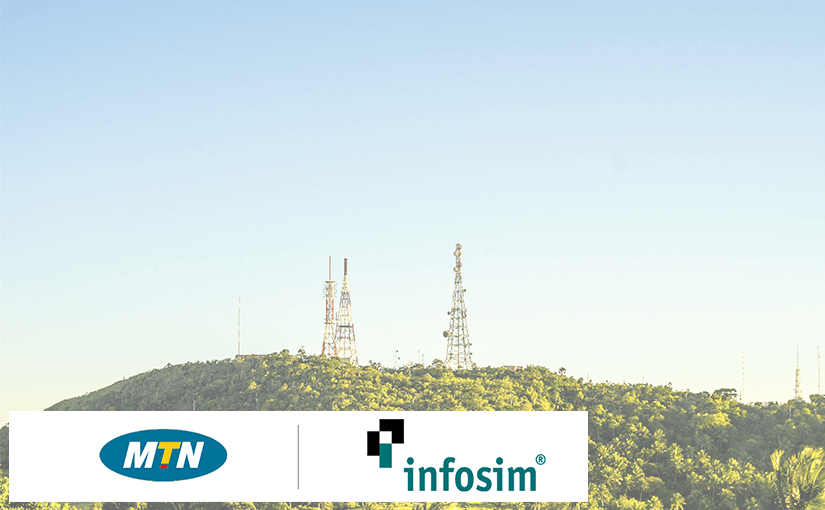 For more Information visit our StableNet® Website
"We are looking forward to Infosim®'s continued support as we work to ensure that MTN OpCos remain an innovative leader amongst network service providers . With StableNet® we see an opportunity to implement a network management solution that delivers a high degree of automation, simplification and is able to manage a technologically diverse network infrastructure."
"We are proud to support the largest mobile network operator in Africa and one of the top ten mobile operators to improve network service availability and operate their network more cost efficiently. We are looking forward to a successful long-term partnership and are delighted to work with MTN on new network technologies and services."
Würzburg/Austin/Singapur

– May 10th, 2020

Infosim® GmbH & Co. KG and MTN Group, together with its Operating Company (OpCos) MTN-Nigeria Communications PLC, have announced a strategic alliance for the implementation of StableNet®. The solution will enable improved network visibility and automated management functionalities with a network management platform that is able to manage multiple vendors and technologies from a single user interface.
Part of the MTN Group, MTN Nigeria serves over 64 million people nationwide and in 2019 became the first network to conduct trials for 5G technologies in West Africa. Meanwhile, StableNet® continues its string of impressive wins in the telco space as its automated, vendor-independent solution to network and service management finds increasing resonance in the market.
The cooperation between Infosim® and MTN is proceeding at a rapid pace, with Phase 1 already completed and the next phase well underway. MTN Nigeria has already been able to gain a comprehensive insight into their multi-vendor network, to quickly identify issues as the arise, and thus to considerably shorten troubleshooting times and services degradations.
MTN's Group Global Sourcing and Supply Chain (GSSC) issued an RFQ in 2020, with requirements ranging from network visibility, discovery, and fault and performance management for their mobile base stations core network, optical (DWDM) and IP/MPLS, and Microwave network elements, along with the additional desirables of automated root cause analysis (RCA), topology and reporting. StableNet® was able to fulfill the criteria and deliver a unified network and service management solution that will see MTN Nigeria and MTN Group OpCos well-positioned to continue their expansion into the future.
StableNet® has already been implemented in the MTN Nigeria core network and the extension of functionalities will be continuing in various phases.

ABOUT Infosim®

Infosim® is a leading provider of automated Service Fulfillment and Service Assurance solutions for Telcos, ISPs, Managed Service Providers, and Corporations. Since 2003, Infosim® has been developing and enhancing StableNet® for its Telco and Enterprise customers. Infosim® is privately held with offices in Germany (Wuerzburg – Headquarters), USA (Austin, TX), and Singapore. Infosim® takes pride in the engineering excellence of its high quality and high performance products, made possible by its team of highly-skilled and committed employees. All products are available for a trial period and professional services for proof of concept (POC) can be provided upon request.
ABOUT StableNet®

Infosim® develops and markets StableNet®, the leading unified network and services management platform with a 4-in-1 solution that combines Inventory, Configuration, Fault, and Performance Management. It is available in two versions: Telco (for Telecom Operators and ISPs) and Enterprise (for IT and Managed Service Providers). Given the many operational and technical challenges of managing distributed and mission-critical IT infrastructures, StableNet® is the vendor-independent solution in today's multi-vendor environment.
ABOUT MTN Group



Launched in 1994, the MTN Group is a leading emerging market operator with a clear vision to lead the delivery of a bold new digital world to our customers. We are inspired by our belief that everyone deserves the benefits of a modern connected life. The MTN Group is listed on the JSE Securities Exchange in South Africa under the share code 'MTN'. We have a major focus on growing our fintech and digital businesses in Africa.
Ready for multi-vendor network management?