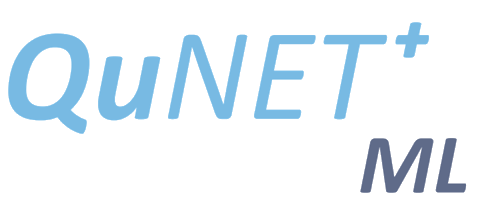 QuNET+ML
Optimization of QKD-networks using machine learning
Project Duration:
01.01.2022 – 31.12.2024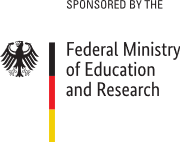 General Information
Secure communication in digital infrastructures and confidential transmissions of sensitive data are essential for today's society. In this context quantum technologies offer novel promising approaches for protection and encryption.
Project Goal
The aim of the project QuNET+ML is to enable the use of quantum key distribution (QKD) in realistic network scenarios. Of particular interest are meshed networks with dynamic load requirements like large commercial networks (e.g. Industry 4.0, future 6G communication). Main objective is to provide sufficient and optimized distribution of quantum keys in such large networks to ensure a stable and secure communication. The project team is therefore developing new approaches based on machine learning methods and integrates and tests these in higher-level key experiments in cooperation with the QuNET core project.
The machine learning methods developed in the project will enable stable and optimized QKD in heterogeneous communication networks and will therefore be an important innovation for future secure communication. After a successful project progress, the technologies will be available for critical components and interfaces that are necessary for setting up quantum communication networks. In this way, the research team lays important foundations for production in Germany and Europe. By embedding the project in the QuNET initiative, extensive preparations are also being made for the standardization of quantum communication technologies for socially and economically relevant use cases.
Infosim® – Our Focus
Infosim®'s focus in the project is on hybrid network management across classic and quantum networks. A special focus is on the definition of interfaces, the monitoring and measurements of suitable KPIs, the visualization of topologies, the data collection and provisioning (e.g. for ML approaches), and on enabling automation.
For further information you can visit the Project Website.
Back to the Project Overview