KIOptiPack
Holistic AI-based Optimization of Plastic Packaging with Recycled Content
Project Duration:
01.08.2022 – 31.07.2025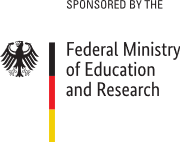 General Information
Currently, only about 11% recyclates are used in packaging. This insufficient recycling of packaging waste causes damage to the environment and unnecessarily high climate-damaging emissions.
Reasons for the lack of recycling are various uncertainties in the market, which cannot be controlled by current competences, design processes, process control strategies and technologies as well as market structures and are additionally overlaid by the demands for minimum emissions.
Examples of such uncertainties:
Low data availability and linkage, makes recyclate use economically unattractive.
The high complexity due to many influencing variables, such as polymer preparation, material development/manufacturing and processing procedures, cannot be managed by companies.
No holistic evaluation method for the value chain of plastic packaging, which enables holistic optimization as well as cycle-compatible packaging design
Lack of business models
Project Goal
The objectives of KIOptiPack are to develop tools for the entire value chain (secondary raw material – material and packaging development – process design – packaging production – consumers):
AI-supported tools for successful product design and quality production of plastic packaging with a high recycled content
AI application and data space based on Gaia-X
Central network platform for value engineering
Infosim® – Our Focus
The tasks of Infosim® include mainly
Development of interfaces for the integration into the data room as well as for the creation of Digital Product Passports (DPP)
Development of an application for visualization
+ around 40 more partners
Back to the Project Overview