SDN/NFV-enabled Security Architecture for fine-grained Policy Enforcement and Threat Mitigation for Enterprise Networks
Today, network security in enterprises is mainly enforced by firewalls guarding the perimeter of the network against an ever-increasing number of cyber threats. However, once the perimeter is breached attackers and malware can easily compromise additional hosts as we have seen in the recent outbreak of the WannaCry worm.
A complimentary approach to alleviate these threats is to quarantine malicious hosts on a network level. To accomplish this, a fine-grained flow selection and security control is needed which can be provided by architectures like Software-Defined Networking (SDN) and Network Function Virtualization (NFV).
As one of the authoring partners of this demo at the renown ACM SIGCOMM conference, we demonstrate the prospects of seamlessly integrating SDN and NFV based security operations into the existing enterprise network infrastructure to provide state-of-the-art stateful firewalling for advanced packet filtering as well as on-demand fine-grained flow separation and isolation for the exterior and interior network.
StableNet® provided by Infosim® and the extensions made to it play one of the key roles in this demo. Not only does StableNet® monitor all critical systems within the demonstrator, but the shown scenarios also demonstrate how our solution is capable of consolidating modern SDN and NFV environments as well as legacy network infrastructures.
Research Partners: University of Würzburg, TU Munich, genua GmbH, Infosim®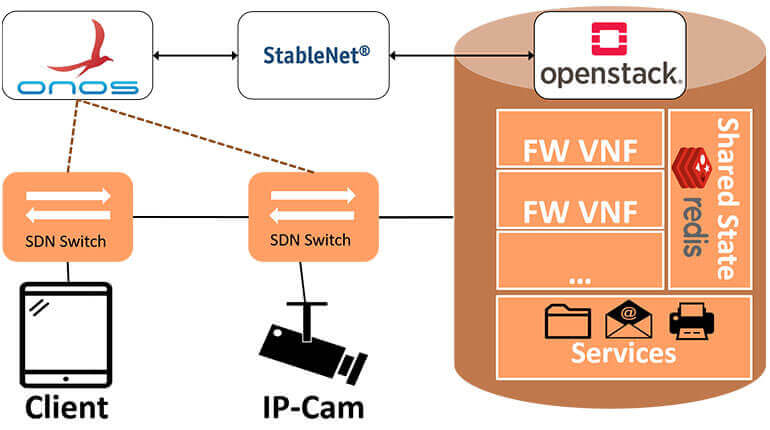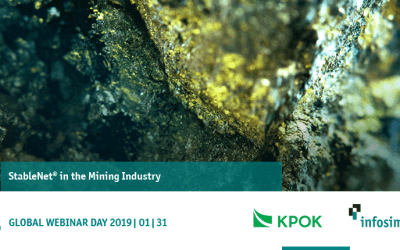 Join Rinat Bedretdinov, Senior Engineer at CROC, and Dmitry Scherbakov, Regional Presales Manager at Infosim®, for a glistening webinar on how our Unified Network and Services Management solution StableNet® can make your business shine.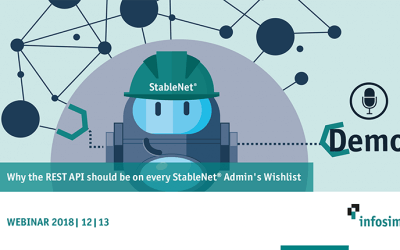 Join our colleague Vlad Singeorzan, Senior Consultant with Infosim®, for a webinar to expand your knowledge on StableNet®. During this session, Vlad will first present an overview on the StableNet® APIs before he's taking a deep dive into the REST API, showing useful features which will help you to further optimize your daily tasks within StableNet®.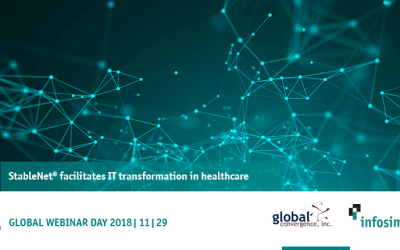 Join Steve Miller, Vice President of Field Sales at Global Convergence, Inc., and Paul Krochenski, Director of Strategic Sales at Infosim, Inc., for a webinar on how the Unified Network and Services Management solution StableNet® can lead the way through the zoo-of-management tools, based on two healthcare industry use cases.