 StableNet® Blog
Regular posts on all things StableNet® related from a sales, techie, or marketing perspective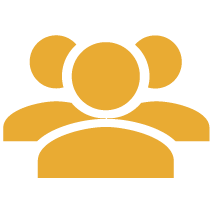 Partner Highlight: Inetum
February 6th 2023, Würzburg
With their presence in 27 countries worldwide, the Inetum Group is a valued, globally active partner of Infosim® and an advocate of the StableNet® Automated Network & Service Management platform. In the following blogpost, developed in collaboration with their team, we would like to have a closer look at what has made this cooperation so successful.
On their website, Inetum describes themselves as:
"An agile IT services company that provides digital services and solutions, and a global group that helps companies and institutions to get the most out of digital flow. In a context of perpetual movement, where needs and usages are constantly being reinvented, the Inetum group is committed towards all these players to innovate, continue to adapt, and stay ahead."
https://inetum.com/en/Inetum
The local team at the two locations in Zurich and Geneva comprises around 60 employees and is primarily active in the areas of "consulting" and "software integration and development". In Switzerland alone, more than 30 customers use the services and solutions of Inetum Schweiz AG, benefiting from the company's local presence and the close cooperation that comes with it. Inetum's employees have many years of experience in the planning and implementation of fault management and inventory systems and have already been able to demonstrate this in various projects for well-known Swiss customers.
The product portfolio and services of our partner are diverse. Inetum supports customers along the entire value chain, from the initial idea, through project planning and implementation, to ensuring operation and guaranteeing maintenance & support.
The standard software solutions offered by Inetum provide comprehensive functionalities. However, the effective customer benefit comes from configuring the solution to the customer's needs, as well as integrating it into the existing system environment. The system integrators have many years of experience and comprehensive know-how to support and advise customers.
The agile development team in Zurich develops entire software components or interfaces between systems based on customer needs. As an authorized reseller, Inetum offers software solutions from partners like FNT, Infosim®, Oracle, VMware and IBM.
The success of a project depends not only on a strong software solution and experienced experts, but also significantly on the commitment of a professional project manager. Inetum supports customers in all projects and ensures that time, cost and quality are always kept in mind to ensure that the project is a success. Not only in conventional project management, but also in the implementation of agile (SCRUM, KANBAN) projects, Inetum supports customers through its experienced Scrum Masters and Agile Coaches.
The Network and Service Management team has many years of experience in the implementation of software integration projects in the area of Service Assurance and Service Fulfillment. Using its partners' innovative off-the-shelf software solutions, Inetum helps customers transform their network and service management environment into a holistic solution, enabling them to manage their network, IT, or data center infrastructures in a more efficient and automated way.
Inetum & Infosim®: A productive partnership
Inetum has been a partner of Infosim® since 2016. Inetum employees regularly attend Infosim® trainings to stay on top of the newest features and updates and to maintain their StableNet® certification.
To guarantee a stable network infrastructure with end-to-end services, a few important aspects need to be considered. Inetum advises its customers in consideration of many requirements. It helps that they are a product- and manufacturer-independent integrator with the focus on implementing end-to-end solutions. In doing so, they primarily rely on Infosim® and FNT solutions and complement those functionalities that cannot be covered by open source solutions or in-house developments. The solutions developed in cooperation with the customers should be expandable and sustainable. After all, once customers have chosen us as their solution provider, the implemented solution should also be further developed and its maintenance and support ensured.
Inetum is also a long-standing partner of FNT and has extensive experience with the FNT Command solution. Inetum has been implementing integration projects with monitoring as well as inventory solutions for years and understands how these components need to work together so that customers can get the most out of both solutions and benefit.
Inetum & the StableNet® Platform: A perfect pairing
Compared to other monitoring solutions, the StableNet® solution is a lean solution that comes from a single source and includes a variety of functionalities. Customers can start small with individual modules and gradually unlock more modules to realize the full potential of the solution. Many customers have monitoring solutions in place, but in the event of a fault they do not know where the affected components are located because the inventory documentation is not up to date. The interaction of a monitoring solution such as StableNet® and an inventory system such as FNT Command is essential so that faults can be rectified in the shortest possible time. In particular, it is essential to compare the documentation in the inventory system with the components that are actually in use. StableNet® can use discovery mechanisms to determine the ACTUAL status and compare it with the TARGET status in the FNT Command inventory system. In this way, it can be ensured that technicians are sent to the right component in a targeted manner in the event of faults and that the downtime can be reduced to a minimum.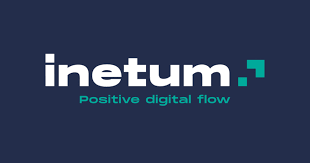 Inetum
Positive digital flow
Inetum is an agile IT services company providing digital services and solutions and also helping companies and institutions to get the most out of digital flow. The company is also a trusted partner of Infosim®. Together, we will provide a comprehensible software and an excellent service for our customers.