SD-WAN (Software-Defined Wide Area Networking) is currently one of the significant drivers in the Telco and IT industry due to digital transformation. With the rising adoption of private and public cloud solutions in enterprise networking, also the use of SD-WAN has grown. SD-WAN is often integrated in a multi-cloud strategy as it improves connectivity and boosts security. StableNet® offers holistic SD-WAN monitoring across different vendors and providers – all KPIs in one place seamlessly combined with the well-known unified network and services management.
Get a free test version of StableNet®
Do you want to offer SD-WAN services to your customer?
Are you facing challenges within introducing this technology into your existing network operation environment?
Optimize your branch network through SD-WAN Monitoring! StableNet® helps you to operate SD-WAN and to meet your SLA commitments towards your customers.
We support you in solving these challenges and deliver one view on next- generation and legacy network & services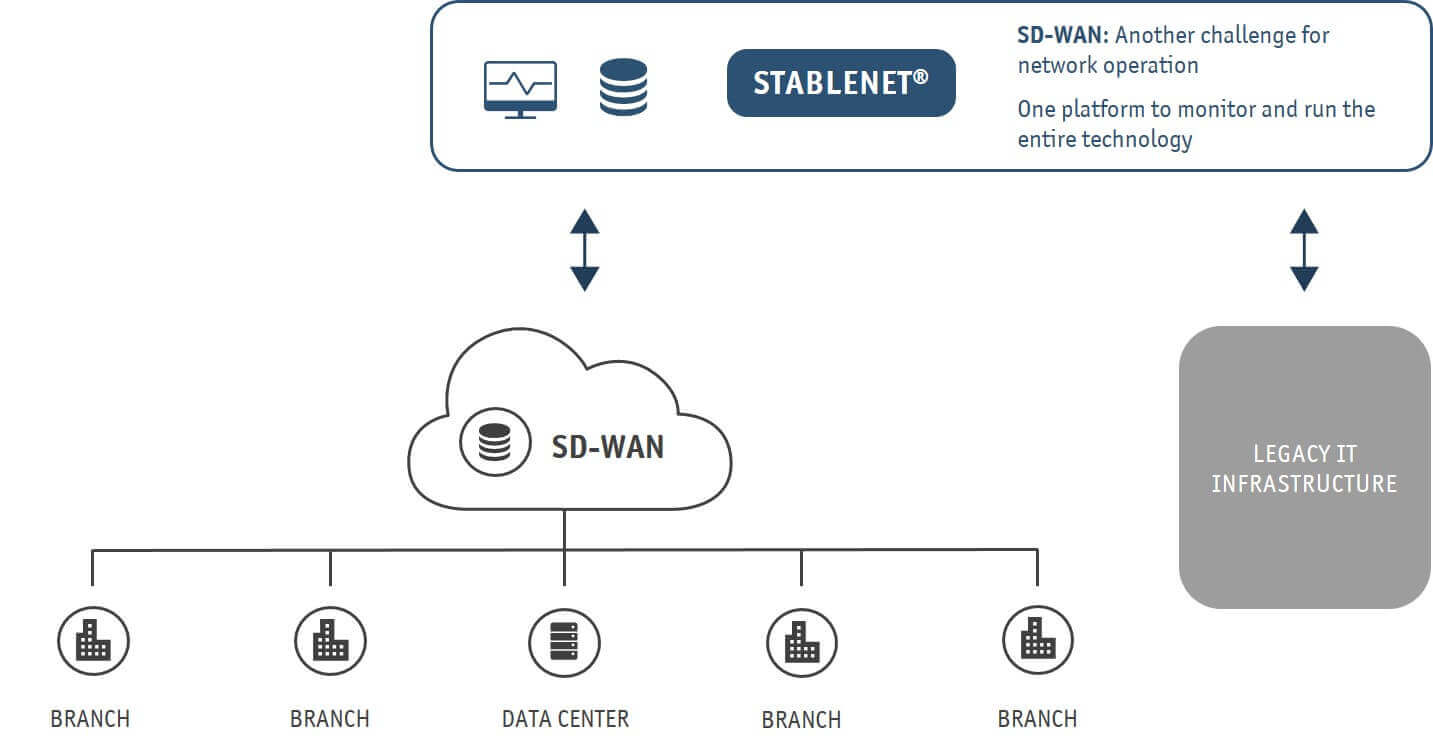 StableNet® is the perfect solution for you to put these new technologies under one umbrella together with legacy IT systems in order to ensure your business continuity.
Ready to start your hands-on StableNet® experience?
Your benefits with our SD-WAN Monitoring solution
Simplification of branch networks
Ensuring of your network security
Assuring of optimal application performance
Increased agility of your business and network
Control on your investment
SD-WAN Monitoring made simple
A unified approach using StableNet®
The physical status of the SD-WAN devices can be monitored just like your legacy devices, e.g., using syslog or traps. The configuration can be discovered using SNMP.
The SD-WAN controller should be set up so that it provides alerts when a physical link is having problems, these alerts can go directly into StableNet® .
The SD-WAN controller should detect flapping links, interface errors, packet drops and duplex mismatch and report these to StableNet® .
What SD-WAN monitoring in StableNet® looks like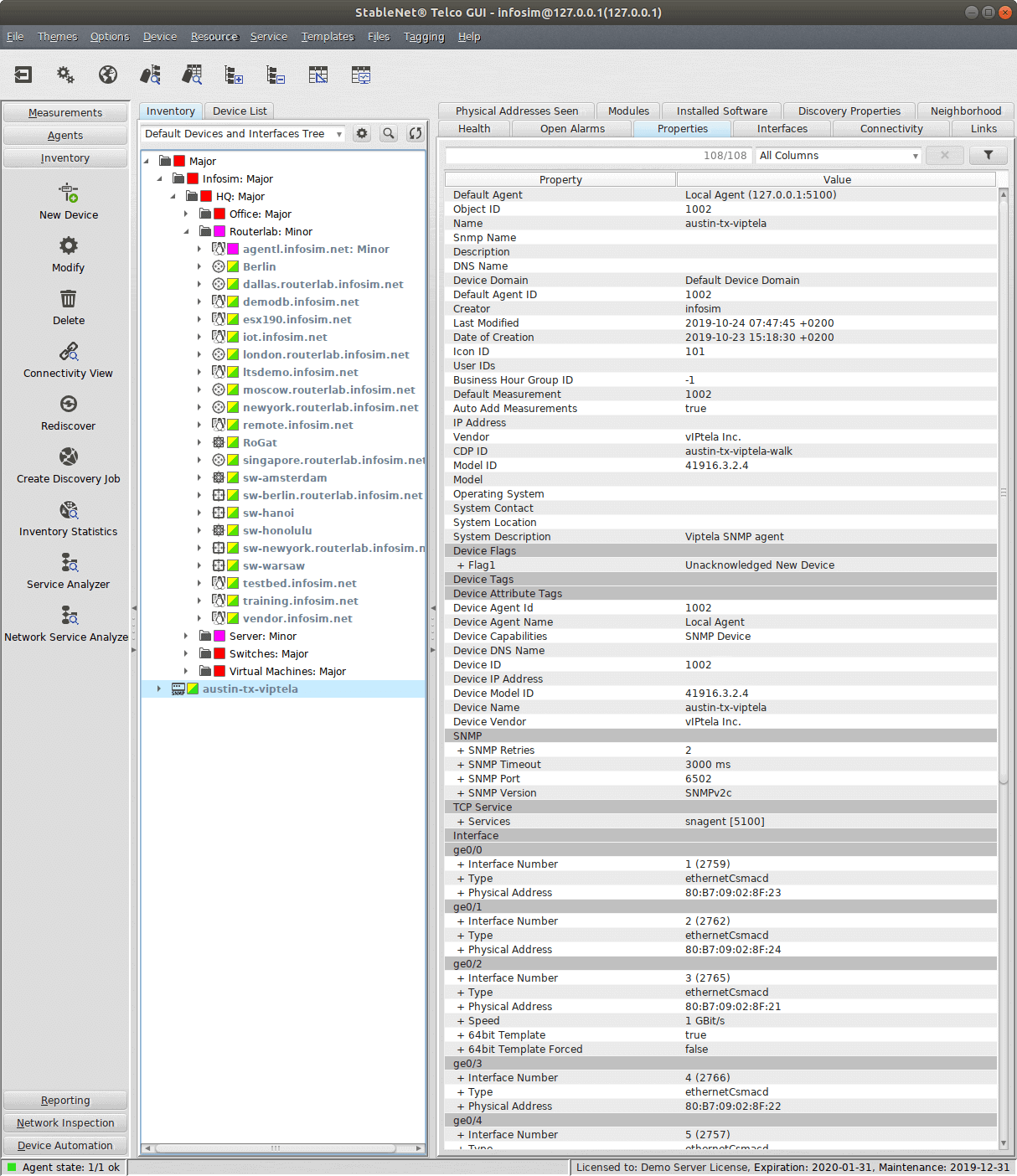 Cisco Viptela monitoring
In this example we show the list of properties of a cisco viptela installation. This installation has been automatically discovered by StableNet® using SNMP.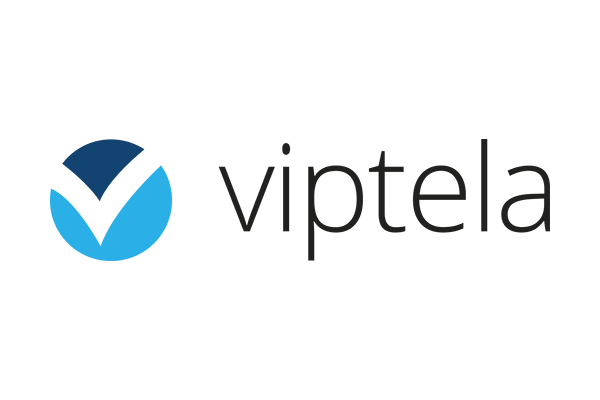 Cross vendor
StableNet® is supporting many different vendors (e.g. Cisco, Huawei, Juniper).
Cross silo
As a single-pane-of-glass solution, StableNet® provides performance, fault, and configuration management on a unified data platform.
Cross technology
StableNet® can be implemented on multiple platforms, such as cloud, server, network, and IoT environments.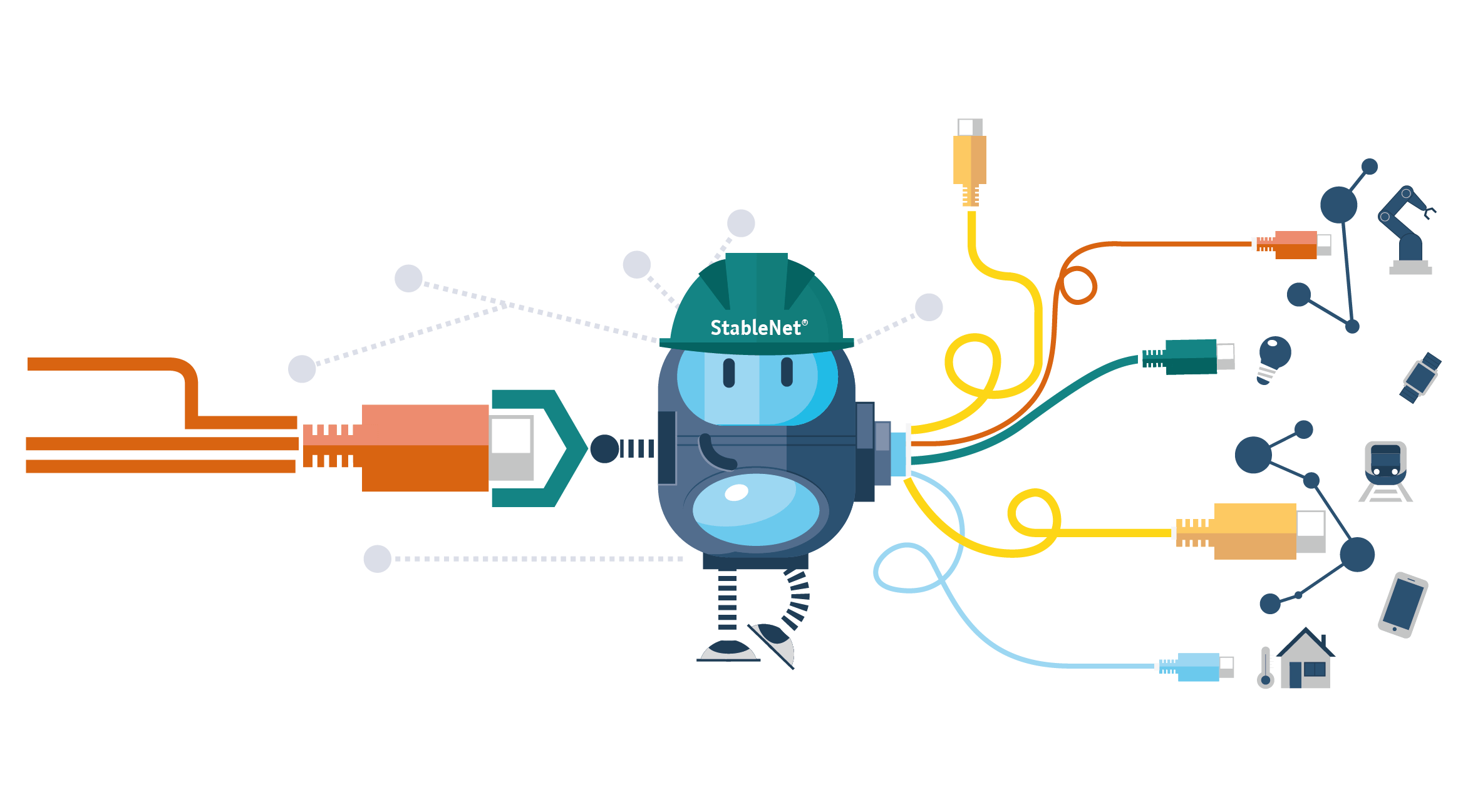 Ready to start your hands-on StableNet® experience?