StableNet® Solution Brief
It has always been the vision for Telco Operators, MSPs and Enterprise Corporations to have a cost-effective solution for implementing a performance measurement and simulation capability that spans every hop within a network or service delivery path.
This solution brief provides details on how to orchestrate and implement performance measurements between every hop of your network delivery path in order to determine your NHP at an affordable price with StableNet®.
Solution Deployment Types discussed are (among others):
e-Commerce and Web Applications
Machine-2-Machine/Internet of Things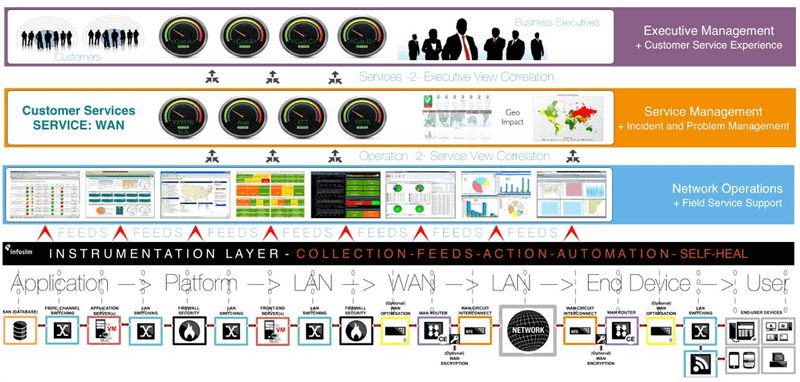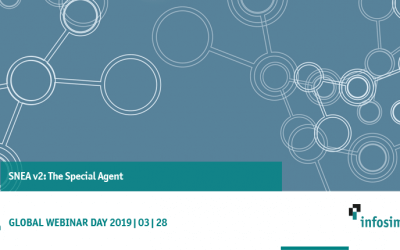 Join our colleagues Vlad Singeorzan, Senior Consultant, and André Königer, Senior Developer, for a webinar on the next-level StableNet® Embedded Agent, the SNEA v2. Vlad and André will show you why the SNEA v2 is a must-have in today's increasing complexity of distributed services in large-scale IT scenarios.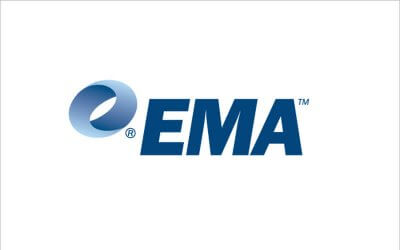 Webinar hosted by Enterprise Management Associates (EMA)
We at Infosim® would like to invite you to join us and EMA for an interesting webinar on "Network Engineering and Operations in a Multi-Cloud World" on Wednesday, March 13th.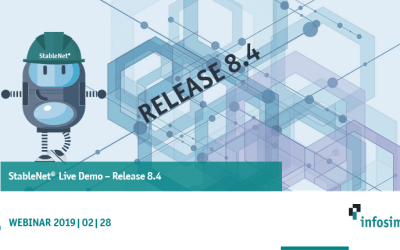 Join our colleague Michael Gingele, Senior Technical Account Manager with Infosim®, for a webinar on our newest release StableNet® 8.4, presenting a number of powerful features. Jump on and see how StableNet® rushes another step forward, leading the way in handling the amount of data for network management and orchestration!