Infosim® won the Testbed Award on "Secure Device Provisioning –
Intel and Arm Devices" at the IoT Solutions Congress in Barcelona 2018
Wuerzburg/Austin/Singapore, January 12th, 2018
We are pleased to announce that the joint solution team of Intel, ARM, Hitachi and Infosim® won the Testbed Award at the IoT Solutions Congress in Barcelona!
Key to demonstrate was the automated, secure IoT device and application "plug-and-play" start-up (provisioning, activation, and monitoring). Cross-platform provisioning – any device to any cloud!
Within this testbed, we at Infosim® are responsible for one of the key roles, the automation of SDO-based IoT gateway recognition, IoT gateway device provisioning, and IoT gateway operations start-up and monitoring by interworking with Intel SDO. Our solution StableNet® is a perfect fit for this challenging task.
SIGCOMM 2017 Demo:
SDN/NFV-enabled Security Architecture for fine-grained Policy Enforcement and Threat Mitigation for Enterprise Networks
"We are once again proud to have achieved such an excellent rating from the EMA™ within the competitive landscape of the markets we serve.
This marks the second time we have been ranked a Value Leader in the EMA™study, and we continue to invest in StableNet® to expand its capabilities and offer even more comprehensive features to our enterprise and telco customers."
Dr. Stefan Koehler
Überschrift
Nähere Beschreibung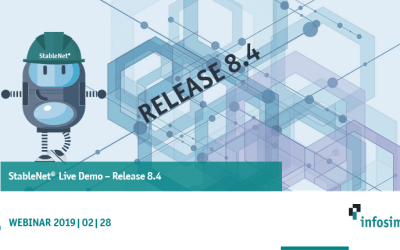 Join our colleague Michael Gingele, Senior Technical Account Manager with Infosim®, for a webinar on our newest release StableNet® 8.4, presenting a number of powerful features. Jump on and see how StableNet® rushes another step forward, leading the way in handling the amount of data for network management and orchestration!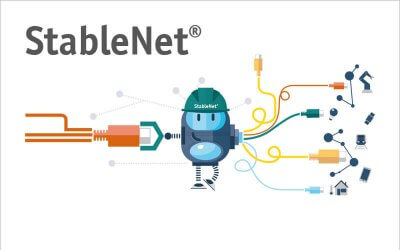 Würzburg/Austin/Singapore, February 4th, 2019
Infosim®, the technology leader in automated Service Fulfillment and Service Assurance solutions, today announced the release of its award-winning software suite StableNet® version 8.4 for Telco and Enterprise customers.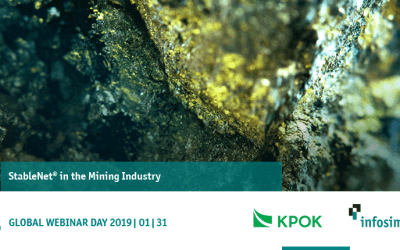 Join Rinat Bedretdinov, Senior Engineer at CROC, and Dmitry Scherbakov, Regional Presales Manager at Infosim®, for a glistening webinar on how our Unified Network and Services Management solution StableNet® can make your business shine.