StableNet® Webinars
Monthly webinars on StableNet® and on-demand recordings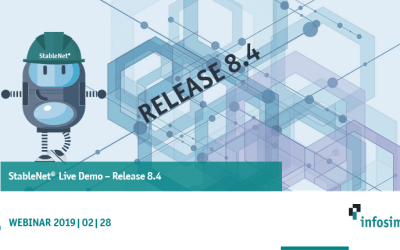 Join our colleague Michael Gingele, Senior Technical Account Manager with Infosim®, for a webinar on our newest release StableNet® 8.4, presenting a number of powerful features. Jump on and see how StableNet® rushes another step forward, leading the way in handling the amount of data for network management and orchestration!
read more
Infosim® on YouTube
Demos, webinars, and technical videos about StableNet®
Collection of free videos on StableNet® showing its various features.
Infosim® on YouTube
Demos, webinars, and technical videos around StableNet®