The ongoing digitalization of various processes leads to a further increase of complexity and heterogenity of IT infrastructures. One key element here are private and public cloud solutions, e.g. VMware, OpenStack, CloudStack, or Microsoft Azure, Google Cloud, AWS, and Office 365. Multi-cloud monitoring offered by StableNet® helps you to keep an overview of your infrastructure and underlying network.
StableNet® offers holistic multi-cloud monitoring across different vendors and providers – all KPIs in one place seamlessly combined with the well-known unified network and services management.
What cloud management with StableNet® looks like
Think outside the box and adapt multi-cloud monitoring to your specific use cases – three selected examples are provided below.
Office 365 Monitoring
This customer dashboard offers an example for Office 365 monitoring. It helps to get a quick overview of processing times and other KPIs for various typical tasks in Office applications, such as Calendar, Contact, Mail, and OneDrive.

AWS Monitoring
In this example, we show a StableNet® WeatherMap with an overview on various AWS KPIs, links between sites, etc. – Among others, StableNet® is measuring CPU Utilization, Disk Read/Write Speeds, and Network In&Out.

Unified SDN, NFV & Cloud
This dashboard shows multi-cloud monitoring integrated in a larger overall context. Public and private clouds (VMware, OpenStack, and AWS) combined with SDN (ONOS, OpenDaylight, OpenFlow) as well as legacy infrastructure.
The role of StableNet® in multi-cloud monitoring
A unified approach to handle increased complexity
Available performance parameters
Service Availability (%)
Used Disk Capacity (MB)
Success End-to-End Latency
Percentage CPU (%)
Input/Output Data throughput (MB)
… and a lot of additional parameters
Example: Amazon Web Services (AWS)
Monitoring of Elastic Cloud Compute (EC2) – VMs of AWS
Monitoring of Elastic Block Storage (EWS) – virtual storage of AWS
Monitoring through the API of AWS CloudWatch
Comparable functionality on Azure, Google Cloud
SUPPORTED CLOUD SERVICES
(Monitoring of other cloud services on request)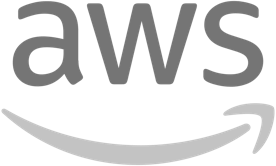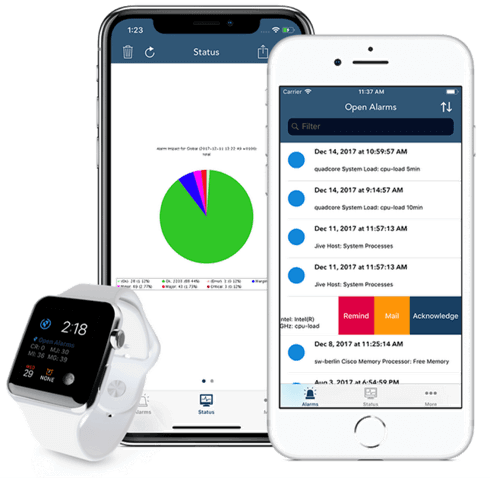 Multi-Cloud Monitoring in your pocket
Status & performance information
Reduced traffic & power usage
Benefits of holistic multi-cloud monitoring
Going beyond single data points, monitoring complex processes
Better server monitoring information
StableNet® can be configured on demand to measure all necessary information that is most important at a given point of time, starting from simple "black box" service
availability tests to inside "white box" KPI measurements and SLA compliance checks. Depending on the importance of a given service, parameters can either be measured continuously or on demand in case of first indications of a service level decrease.
Improved, distributed monitoring efficiency
StableNet®'s very good scalability and the use of distributed StableNet® agents allows to significantly increase the number of reference measurements and the number of monitoring locations. Furthermore, existing "classical" network monitoring information and the new cloud measurements can be correlated to further increase the monitoring efficiency. Altogether, this can increase the possibility to detect and localize problem root causes.
Increased objectivity of KPI measurements
The increase of the number of objective, technically conducted measurements that are independent of any human apprehension increases the objectivity of any quality level estimations. Having access to a continuous source of measurement data from various locations and with a high number of reference values, helps to much better estimate how severe a customer complaint actually has to be treated.
Better anticipation of upcoming problems
The interruption-free availability of measurement information helps to analyze current trends and to recognize early warnings in case of slight quality decreases. This way, instead of conducting urgent actions under high time pressure in case of outages, administrators can anticipate approaching problems and solve many of the problem's causes before any problem actually appears (and/or is recognized by the customers).
Top 5 challenging questions
of monitoring multi-cloud environments
Get a free test version of StableNet®
How can I get full visibility in a consolidated view on all my various cloud applications?
Is it secure to move business-critical applications to the cloud or should they better be kept in-house?
How can I handle the increasing complexity and constant changes within multi-cloud environments?
How can I prevent the scenario of a "hybrid cloud monster" made up of multiple clouds from different vendors?
What about the legacy tools in my network?
Get a free test version of StableNet®
8 reasons for multi-cloud monitoring with StableNet®
We take care of your services – you have peace of mind
Monitoring security, reliability, and performance speed
Vendor-agnostic monitoring of your cloud services
Easy to integrate while keeping the existing workflow
Highly scalable according to your requirements
Applicable for your entire network infrastructure
Complete operational visibility of your services
Quick root cause determination
Immediate alerts if thresholds are exceeded
Ready to start your hands-on StableNet® experience?
 Holistic Multi-Cloud Monitoring with StableNet®
Trends in IT and Telco Industry
Digitalization
as one of the main challenges for today's companies.
Public cloud
as a more and more attractive alternative to on premise solutions.
Main public cloud players
like Amazon Web Services, Google Cloud, Microsoft Azure.
Security concerns
as reason to keep business-critical applications in-house.
Hybrid multi-cloud strategy combining public cloud and on premise solutions!
Holistic cross-cloud/-provider monitoring of SLAs needed.
 Application not working? Don't let people blame your network!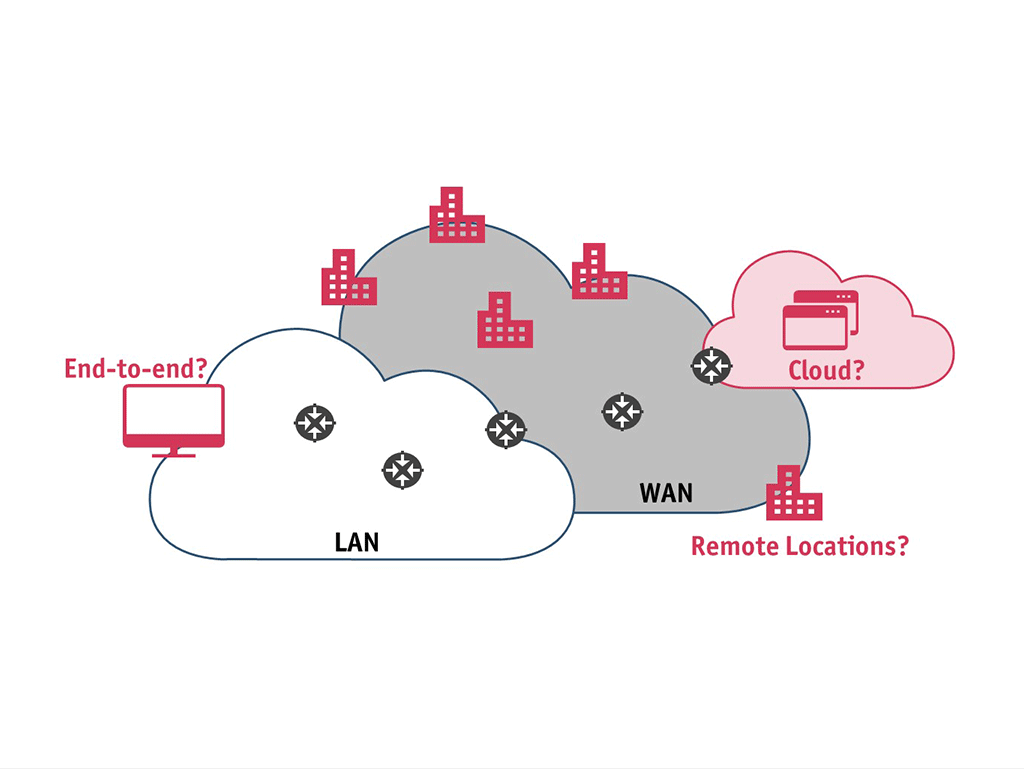 Application slow, network innocent?
Many people tend to always make the network responsible for any cloud/Internet application not working properly. Proving their assumption wrong is not an easy task. Different silos, potential "monitoring blind spots", and missing reference measurements are just some of the typical challenges in a network administrator's life. Time to prove that it is not your network →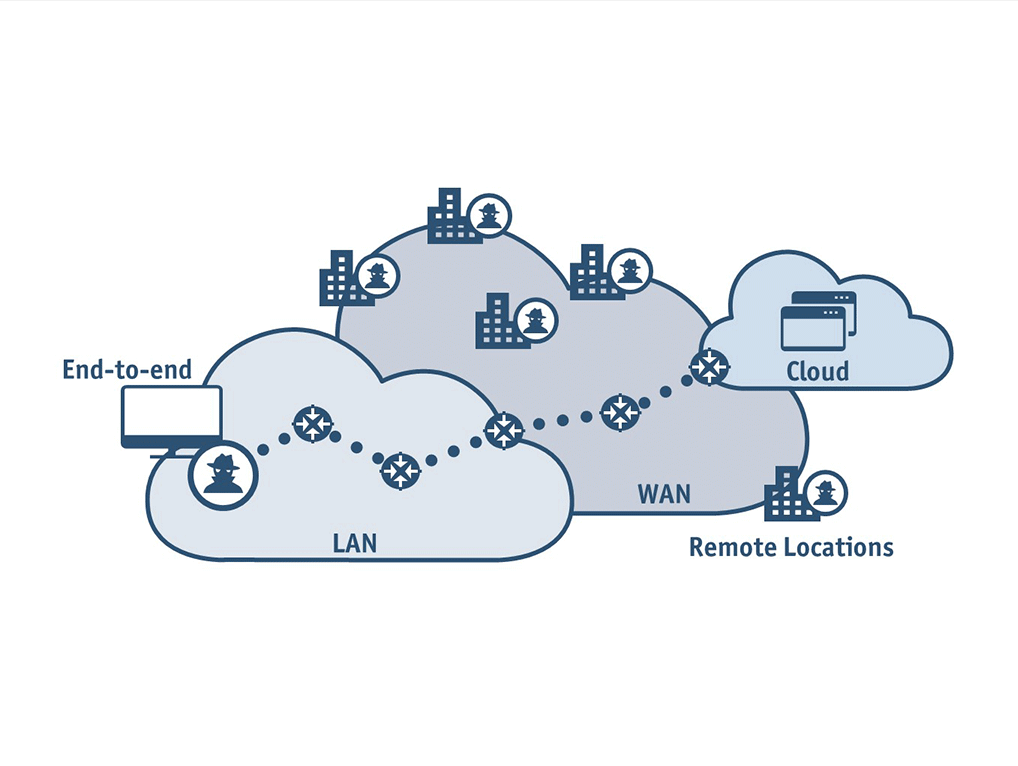 Prove that it is not your network!
Holistic Network, Cloud & Application Monitoring
Cross Vendor, Cross Technology, Cross Silo
Distributed reference measurements with cost-efficient probing
Providing these services, StableNet® enables the correlation of different measurement sources, the quantification of quality levels and the anticipation of failures.
That way, you can prove that it's not your network!
All technologies under one umbrella
One consolidated view on next-generation and legacy network and services
Moving into a multi-cloud with public and private infrastructure parts is becoming a 'must' for most companies. Usually business-critical application will be kept in-house whereas standard application will be shifted to the public cloud. Therefore, a vast majority of companies are running a 'hybrid' cloud strategy.
StableNet® is the perfect solution to put these new technologies under an umbrella together with legacy IT systems in order to ensure business continuity.
Interesting Background Facts about Multi-Cloud Monitoring
Want to know why StableNet® makes the difference?
Ready to start your hands-on StableNet® experience?