Insights into our work
Employees introduce themselves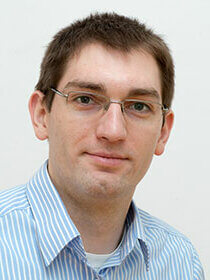 My name is Vlad Singeorzan and I am one of the Technical Consultants at Infosim®. My daily job consists of supporting our customers and partners as well as our sales department in technical matters regarding implementations, tenders, etc. This also includes product demos, training and proof-of-concepts.
More information
About one week per month I am traveling for work. This could be different places all across Europe or in the US. The remaining 75% of the time I work in the office in Würzburg or from home. This way, there is a nice balance between work life and family life.
The technical challenges, the variety, the international work environment, and, the contact with customers and partners in particular, make the job exciting and interesting.
I studied computer science at the University of Würzburg. Our sales engineering team also includes people from other German and international universities. Most of us have a background in computer science, electrical engineering or related fields. In my opinion, my job is interesting for starters as well as people with professional experience.
Are you interested? Open positions in this field: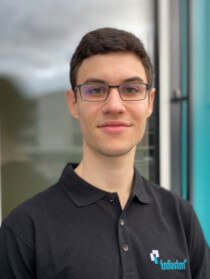 My name is Michael Baumgart and my official job title at Infosim® is Senior Consultant R&D. In this role I get to do many different things. Above all, as the job title suggests, I get to represent Infosim® in some of their exciting research projects and work on innovative ideas with others from different companies, universities and research institutes. The job is a good mixture of project management, student support, and innovation. In one day I could be working on my own idea in the morning, having a meeting about a research project afterwards and in the afternoon help a student with an implementation, a great variety of tasks.
More information
In addition, I also benefit from the fact that at Infosim nobody only does research, there is always a second area in which you have responsibilities, mostly in the area of SE or development. This ensures that you are aware of the applications of your work in the commercial product StableNet® and/or the value of it for our partners and customers directly. In reverse you can bring the applied knowledge back to the research work. In terms of traveling and freedom of choosing your own office hours, the R&D consultants are somewhat between the SEs and the developers. In my opinion it is a luxury to be able to go to different places and meet for research work or project meetings. It is fun to be somewhat in between university and industry.
Are you interested? Open positions in this field: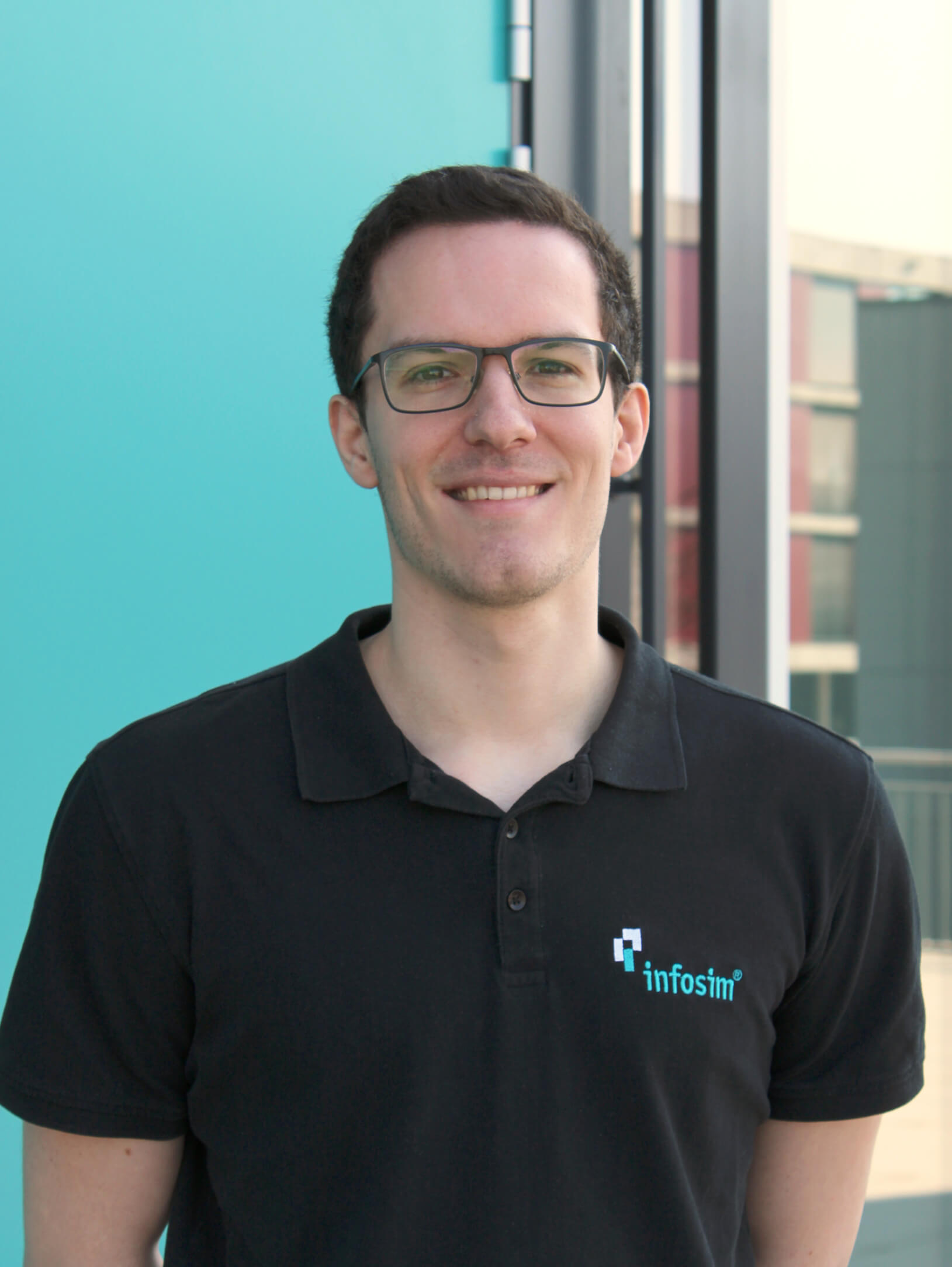 My name is Florian Plesker and I am a full stack developer at Infosim®. My main tasks are the development of new features for the Angular based StableNet® Portal, the extension of the StableNet® java backend server, as well as maintaining the Documentation Portal. For me, a typical day starts with a stand-up meeting of the development team, during which we discuss what we have done the day before and the plans for today. The rest of the day, I work on different assignments or attend meetings with my colleagues. The working hours are very flexible and I can work from home or in the office.
More information
I started working for Infosim® during my final semester as a work student, where I had the opportunity to work on my own project and gained lots of experience in working with Angular and backend technology. After I finished my studies in computer science at University of Würzburg, I joined Infosim® as a fulltime developer. Every developer at Infosim® has a lot of responsibility and their personal contributions are highly appreciated. For example, many of my tasks deal with topics that I have proposed myself and it is always possible to give feedback.
Are you interested? Open positions in this field:
SOFTWARE SUPPORT ENGINEER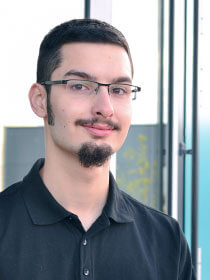 My name is Andreas Stumpf and I am a software support engineer at Infosim®. I am responsible for helping our customers solve day-to-day challenges as well as support them with upgrades, new installations and configuration of our product StableNet®. Basically I am busy with 1st, 2nd and 3rd level support.
More information
I spend most of my working hours at my desk in the Wuerzburg office. Every day there is a standup meeting with the colleagues from the development department, the research team and the sales engineers, so that topics that are involving several teams can be discussed in a timely manner and next steps can be worked out. Discussions with partners and customers mostly go via our ticket system, calls, and e-mails. Before I started at Infosim® I did an apprenticeship as IT-Specialist and joined Infosim® for several projects.
Are you interested? Open positions in this field: